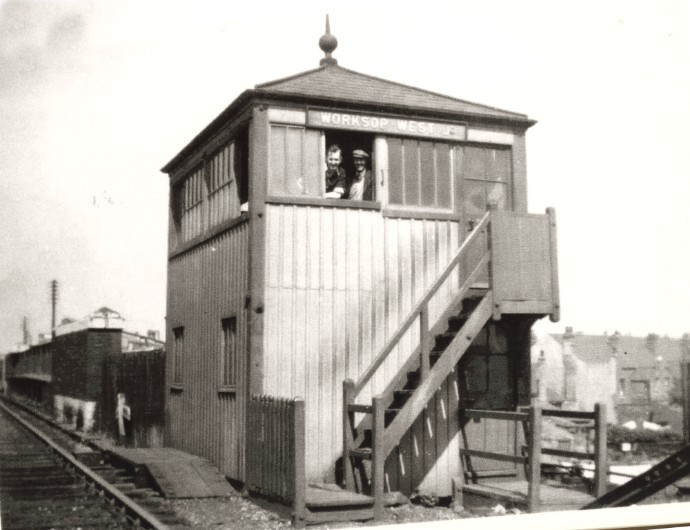 Worksop West pictured in 1958 with Norman Shipman (signalman - left) and Jack Preston (Linesman); courtesy of Chris Booth.
The box had just a handfull of levers as it only controlled a small junction between Worksop East to Worksop Sidings (eventually to Shireoaks East when Sidings closed).
The box opened in 1874 and was closed due to the EROS project in 1998, control was transferred to Worksop PSB.
The signalbox before removal was a grade two listed building and was taken in two parts (upper and lower floors) and transferred to a heritage railway.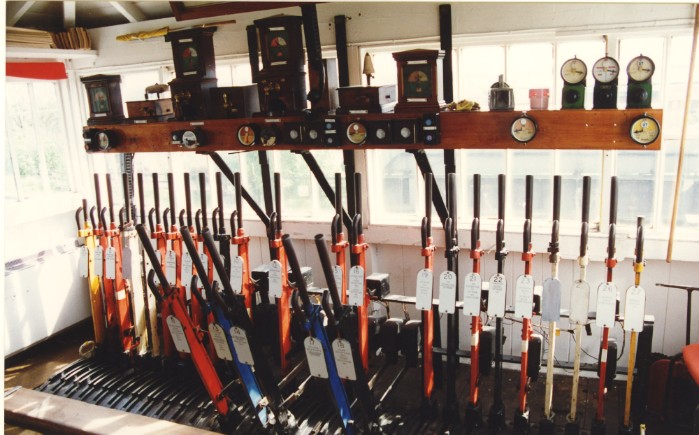 The interior shown above in 1985, I helped re-wire the block shelf around 1995.
Picture courtesy of Chris Booth.