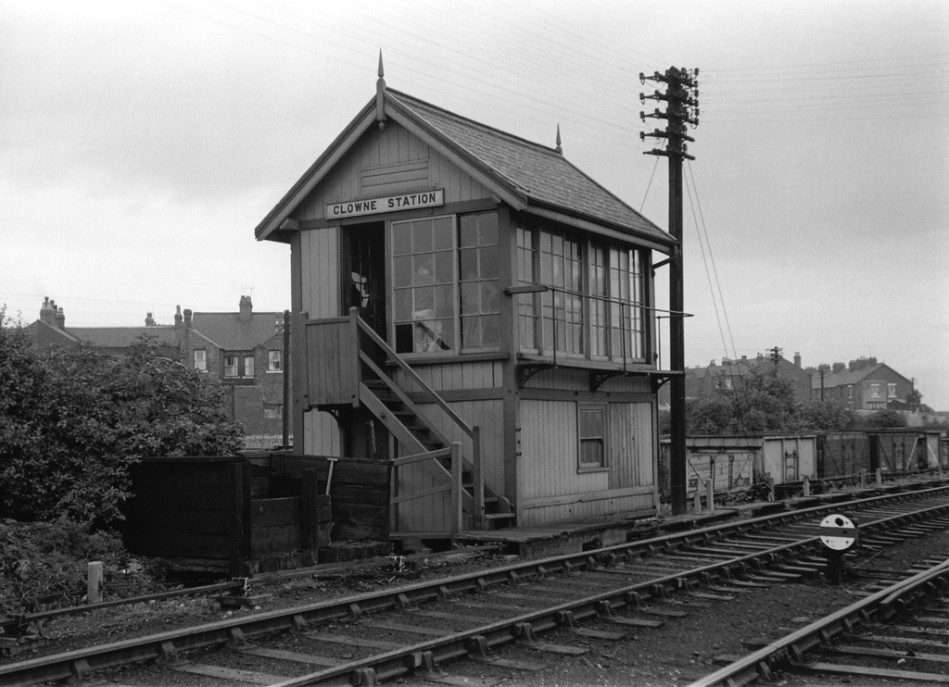 Clowne Station signalbox pictured on the 24th of July 1960.
Picture courtesy of Peter Churchman.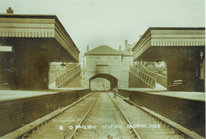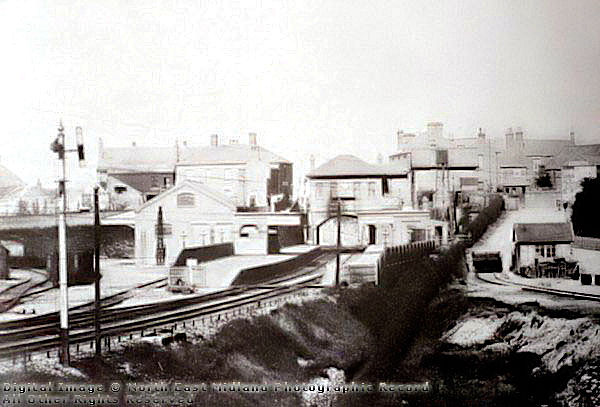 Top: Clowne South Station pictured around 1890's. Bottom: Another view in 1934 (courtesy of Peter Churchman)
The Clowne branch went from Elmton & Creswell Jn to Seymour Jn (Chesterfield) and Killamarsh (and onto Beighton) and had two stations, one was Clowne South which was opened by the Lancashire, Derbyshire and East Coast Railway Co. in 1897 and the other by the Midland Railway Co. In 1939 Clowne South was renamed Clown & Barlborough (yes the 'E' did get dropped - its not a spelling mistake!), but then in 1951 it was renamed back to Clowne South and was eventually closed in 1964.
When I started on the railway the Clowne branch was still open and only went to Seymour Jn and Oxcroft Colliery, a small wooden shed in the middle of nowhere contained a token machine that had to have a key inserted to release a lever for the points moved by the train driver.
But in the mid 90's a serious underground fire on the branch was to prove to difficult to control and it was closed and remained so ever since.

1898 Ordnance Survey map of the Clowne area, showing the locations of various railway features.
Kindly sent by Neil Baker.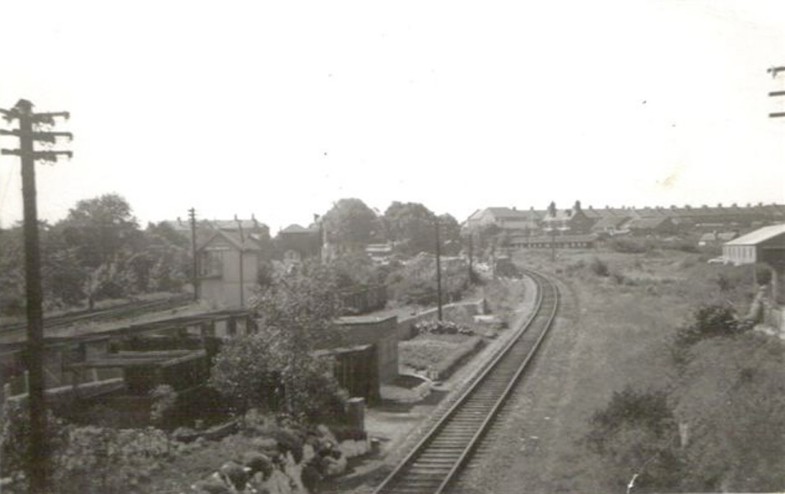 Another shot of Clowne signalbox courtesy of Neil Baker.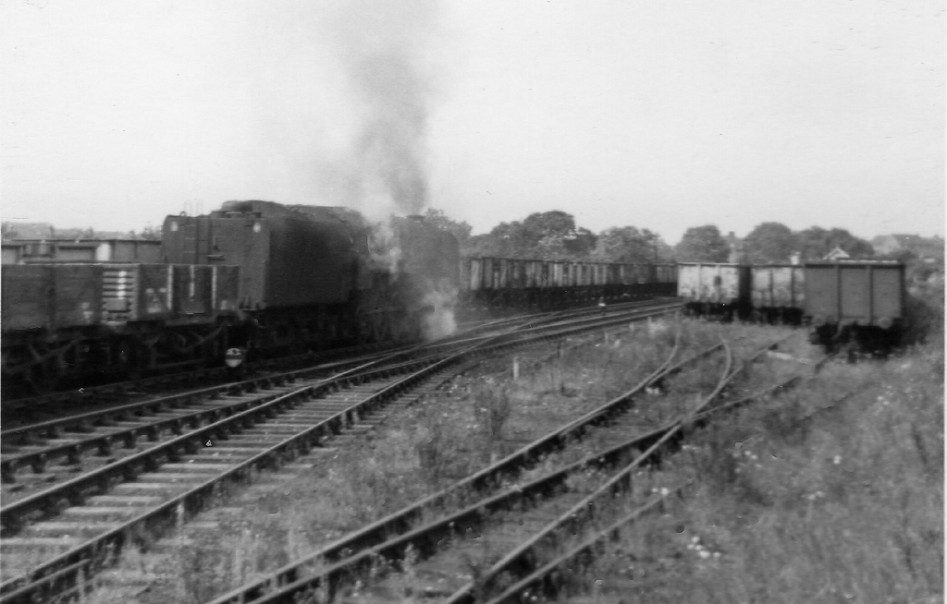 Clowne sidings, date unknown.
Courtesy of Peter Churchman.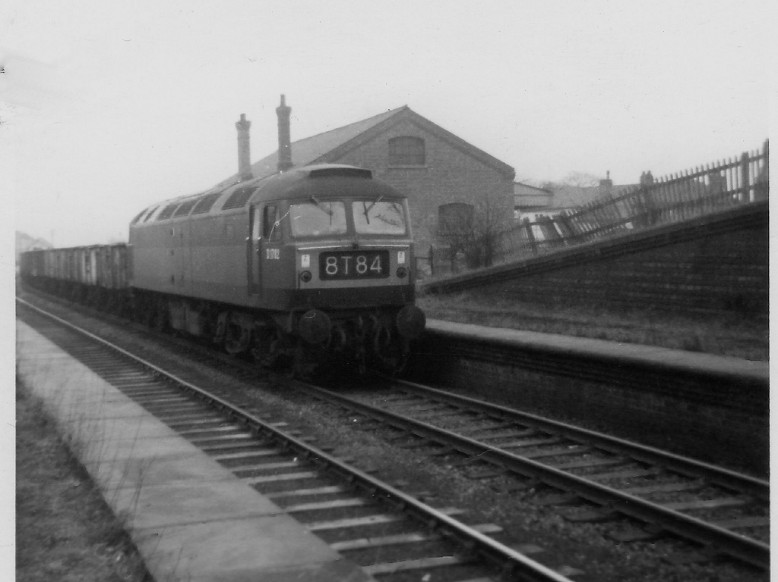 D1782 passing Clown South Jn and just entering the station platforms that no longer look like they are in use.
Courtesy of Peter Churchman.