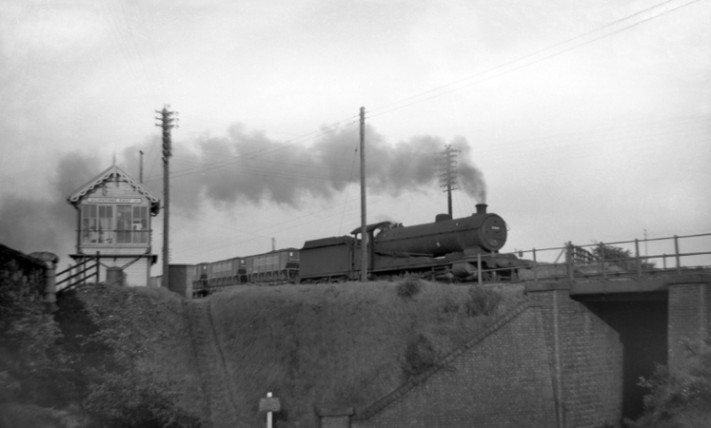 Clipstone East signalbox pictured in the 60's (exact date not known).
This box was situated on the 'main-line' between Welbeck jn and Thoresby Jn.
The box was sited in the 'V' between the line mentioned above and Clipstone South Jn, note the two bridges eitherside that are still in situe today.
The line between Welbeck Jn and Thoresby is still in use, but the line to/from Clipstone South Jn is abolished which before closure served several collieries before finally closing after the last pit (Clipstone) in 2004.
See Rufford Jn SB page, which was the next box along.
Picture courtesy of Derek Wilson.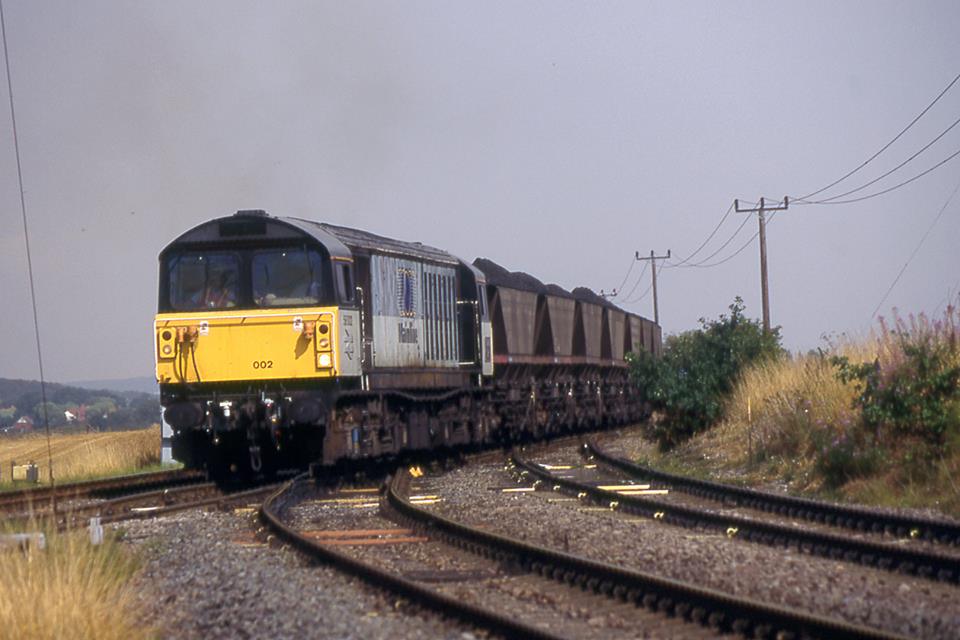 A great shot of something that will never be repeated. A loaded coal train goes over Clipstone East Jn from Thoresby Colliery Jn on the 23rd of August 1995 towards Shirebrook via Welbeck and Warsop Junction's.
The rails towards the photographer whichwent a short distance to Clipstone South Jn were finally lifted in March 2016.
Picture courtesy of Derek Wilson.