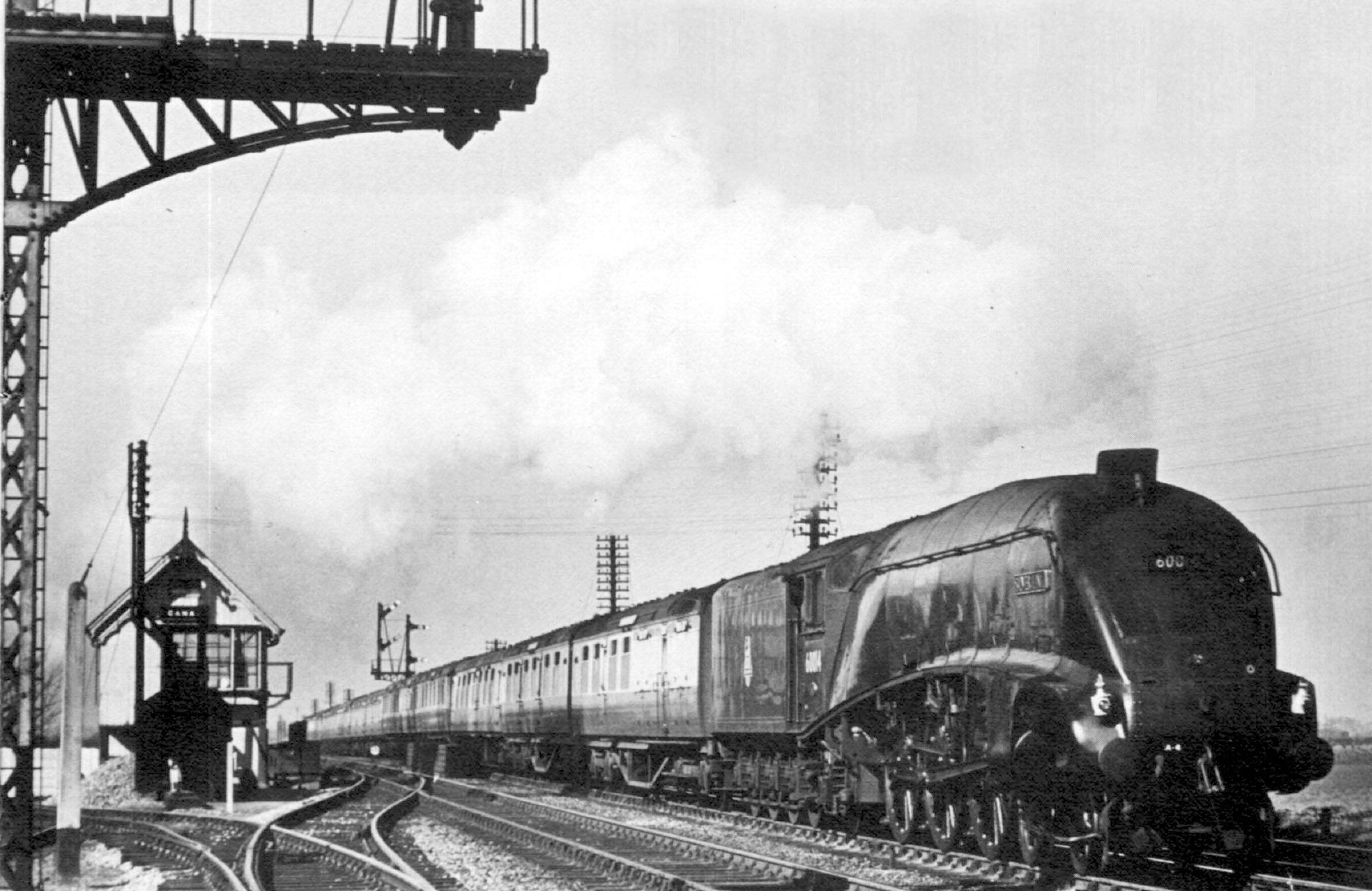 Canal signalbox (Retford)on the 15th of March 1952, a year before closure, and the A4 'Silver Link' heads towards Retford Station. This box was situated on the LNER (ECML) at the Babworth side of Retford (between Babworth SB and Botany Bay SB).
Information kindly shared by Karl Hardy;
Canal signalbox was opened in 1895 and closed in 1953, next to the signal box and across the line were the sand quarry's sidings. The siding next to the A620 road were occasionally used for pigeon vans and at one time was used as a LNER publicity press photo spot on the siding next to the cemetery.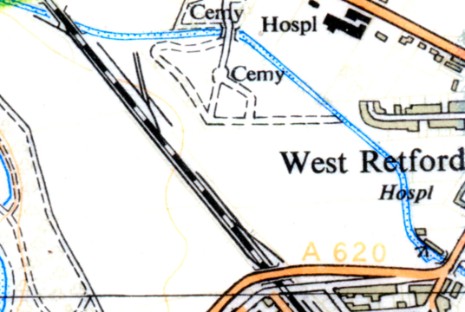 Old Ordnance survey map showing the former canal sidings (top left of map). Which also shows Babworth East and West sidings.
Picture courtesy of Ron Beare.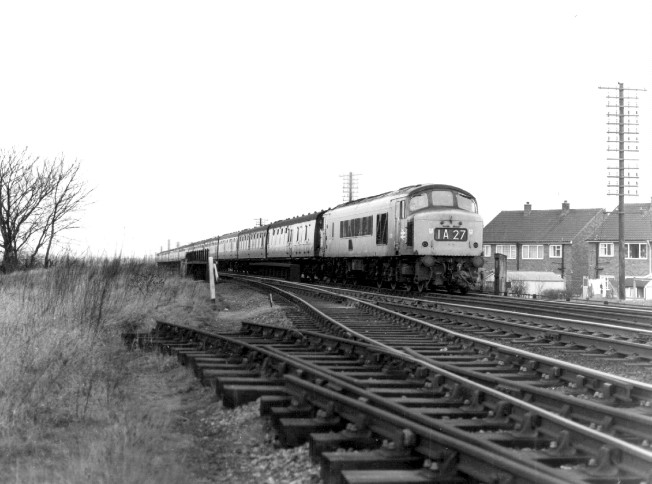 30th of January 1968 and a Newcastle to Kings Cross express has just passed the site of the former Canal Signalbox.
The sidings to the left are since gone, but the points although not as close to the bridge are still in situe which is the exit from the Down passenger loop.
Over Christmas 2010 the canal bridge was replaced with a brand new structure as the bridge was classed as one of ten bridges in danger of collapse.
The crane used to lift the bridge out and new in cost a staggering £250,000 per 12 hour shift.
Gallyford-Try were the principal bridge contractors with Network Rail in charge of the track, signalling and overhead line replacement. I was in charge of getting the signalling system up and running again.
The work was done over a 60 hour blockade and was finished on time.
Thanks to Chris Booth, the pictures below show the crane used and new bridge in place.