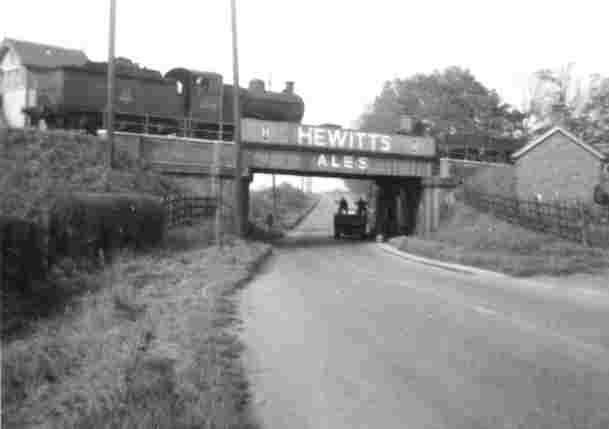 Even though the photograph shows more of Welham low bridge, it does show Welham Yard signalbox to the left.
Obviously the bridge still remains today, but also the brick building on the right although delapidated is still in one piece too!
The bridge at only 12' 6" in height has been hit several times over the years until radar detectors and chain gantries were installed. However in 2010 a double decker bus hit the bridge and completely sliced off the top deck, luckily it was out of service that day and had taken this route which was banned to those types of buses for obvious reasons. After the incident a third radar detector was installed outside the Hop Pole pub to warn drivers and enable them to turn round in the layby.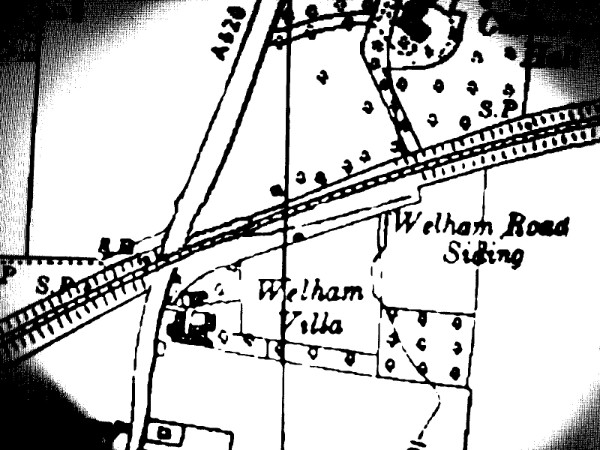 This Ordnance Survey map from the mid-fifties clearly shows the signalbox (signified by the 'SB') and sidings location.
The sidings existence dates are unknown, but looking at other maps it was recorded as being there from 1900 until 1975. There were two sidings lines at one point with access to the down main, and then a trailing crossover at the other side of the bridge. After the box was closed the sidings were lifted and the crossover existed as a ground frame. The plain lining date of the crossover is unknown at this point.
The area today is known as Welham Yard, but it is possible that the box was called something different, such as Welham sidings.
It has proved quite difficult to research this signalbox!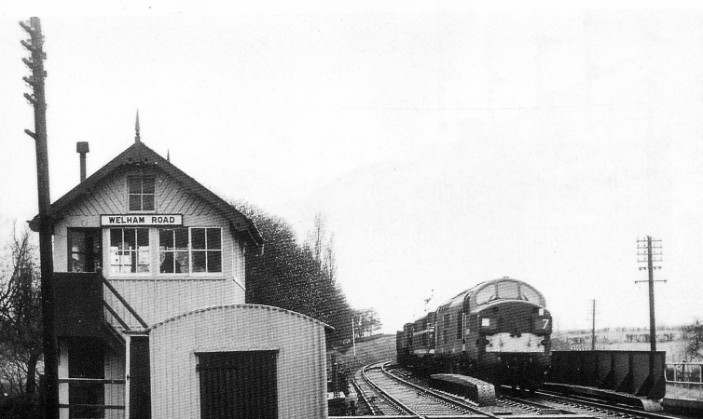 Much better picture of Welham signalbox (we also know it was called Welham Road now too and not Welham Yard!).
Pictured on the 30th of March 1964, a year before closure.
Pictured by H. B. Priestley, shared by Neil Baker.