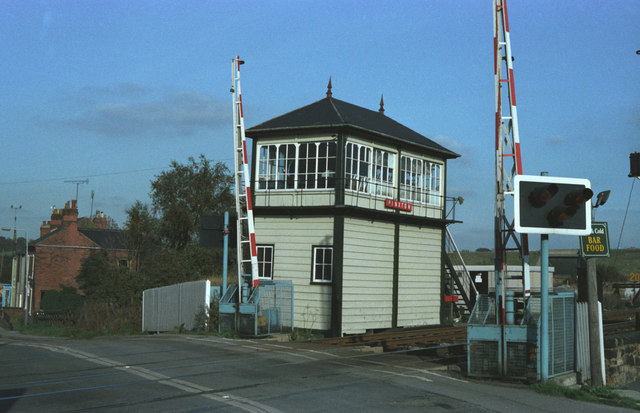 Pinxton box was situated on the former Midland line between Kirkby Summit and former Upper Portland signalbox.
It was opened on the 24th of January 1897 and was closed on the 6th of August 2007 with control transferred to the EMCC in Derby.
It was nearly destroyed in 1997 after it was deliberately set on fire in the early hours. The box was subsequently closed for extensive repairs and the signalling was controlled via a small panel in a temporary cabin situated next to the box. I was involved in repairing the signalling equipment.
We used to maintain the signalling in this area, until Derby S&T took it over. I particularly remember the barriers being a pain, as the skirt (the bottom part) was made up of very flimsy metal rods that would bend quite easily and were always getting bent or damaged!
The signalbox was moved to Barrowhill preservation railway in 2008.
Above picture courtesy of Dave Bevis (picture is Copyright under Creative Commons License).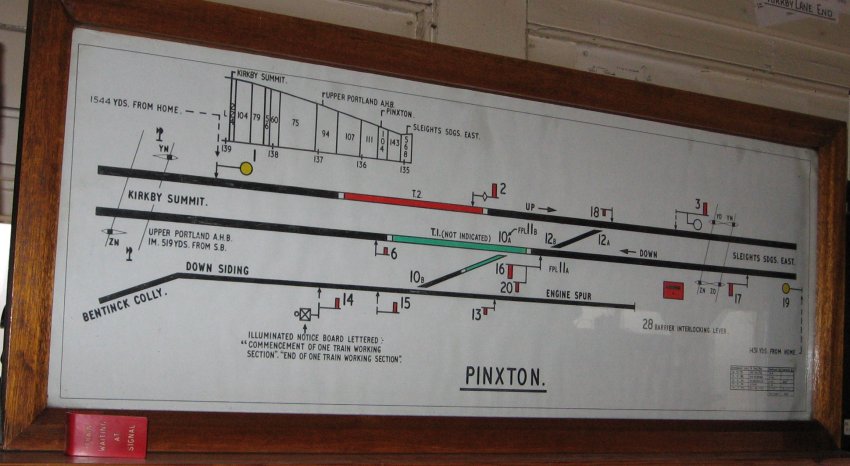 Picture of diagram showing just a small a area it covered, with only one track circuit indicated and a small amount of points and signals. It also 'supervised' the AHB barriers at Upper Portland which were converted after Upper Portland signalbox was closed
Today, all the signals have gone, the barriers have been modernised and the track is plain-lined.
Picture by Peter Churchman.