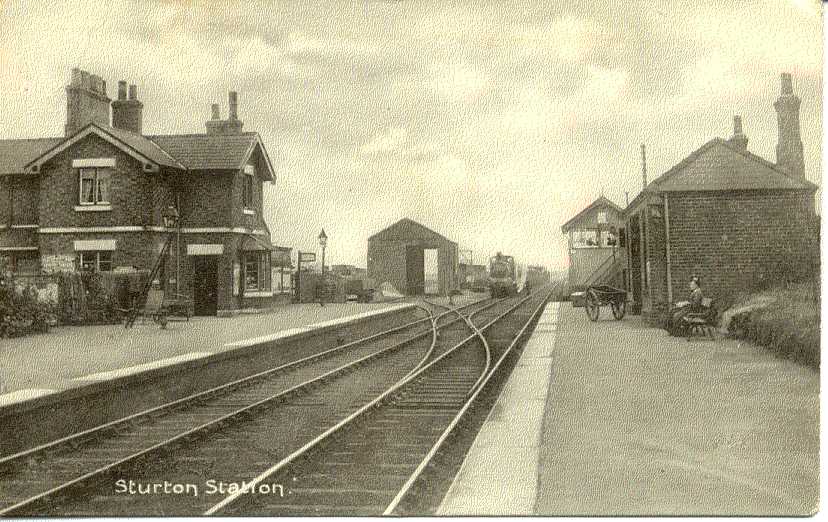 Sturton (le-steeple) Station with SB at the end of the 'down' platform.
Date of picture is unknown.
The Station masters house to the left still stands today but is now used as a farmers dwelling. The entrance to West Burton power station is approximately a quarter of a mile away, but obviously not when this picture was taken!