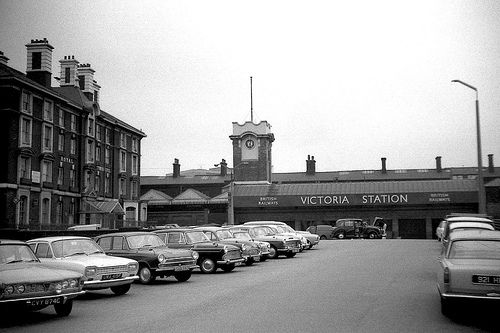 Victoria Station entrance alongside the Station Hotel pictured in the sixties.
Its hard to believe that some small village stations remain open today, but this magificient building was not only closed but demolished too.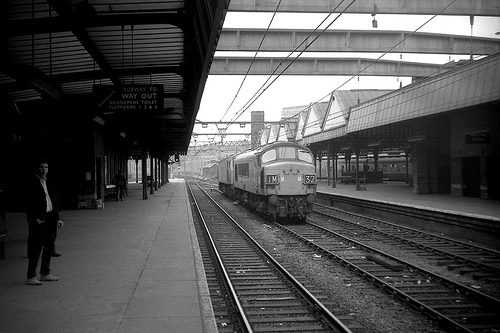 Pictured above is the station a year before closure in 1969, a diverted Class 47 trundles through due to the Midland line being closed for a few weeks for essential maintenance.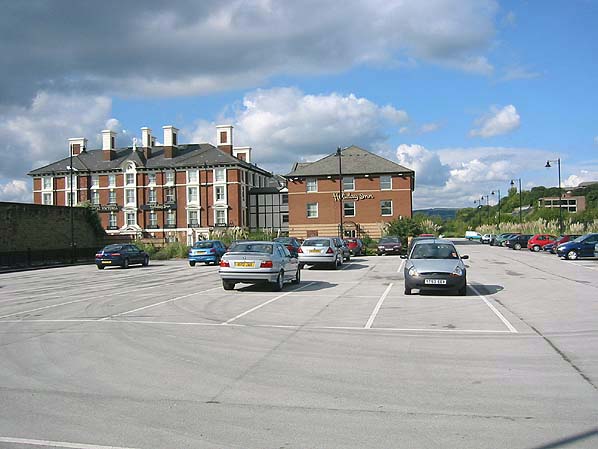 The scene today in 2008, the photographer is actually stood where the tracks would have been as the 'Holiday Inn' extension was built where the station buildings were stood.
The line behind the lighting poles to the right is the remaining line from Woodburn Jn to Stocksbridge which was once the mighty Woodhead Route.
The picture above shows the panel from Sheffield Victoria Signalbox number 3.