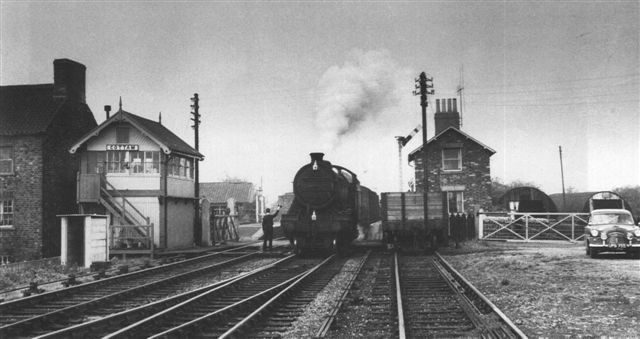 Cottam Station and Signalbox pictured on the Great Central direct line from Retford (Clarborough Junction) to Lincoln via Sykes Junction. Date Unknown.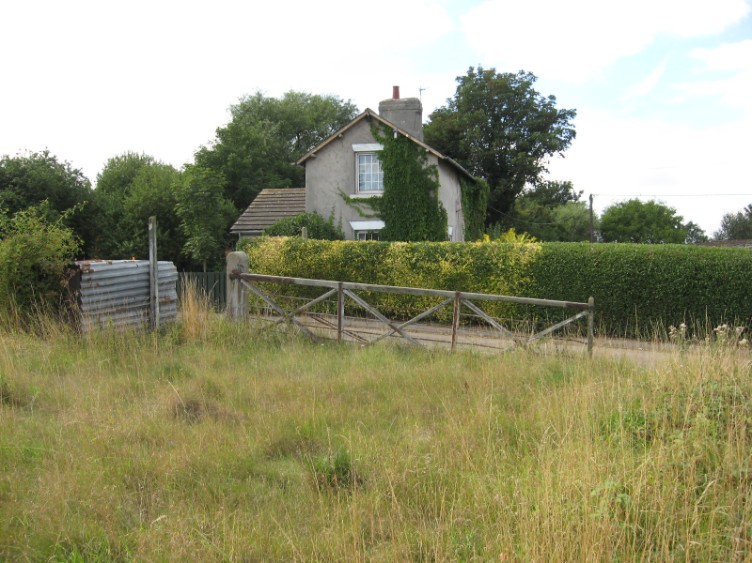 A recent visit in September 2010 and the same crossing gate as pictured above is still in situe, attached to the original concrete post 51 years after closure.
The crossing keepers house behind is now a private dwelling with an impressive long back garden!
Another view, this time showing the token exchange from a Passenger train.
The views above and below are long gone. Even though the track is still in situe from Clarborough Junction, it curves to the right and goes into Cottam Power Station built in the 1960's. Cottam Power Station was closed to coal traffic in September 2019, so the branch is no longer used and is slowly being overtaken by mother nature.
There are no indications in the small village at Cottam that it actually had a station.
The passenger line was closed in November 1959.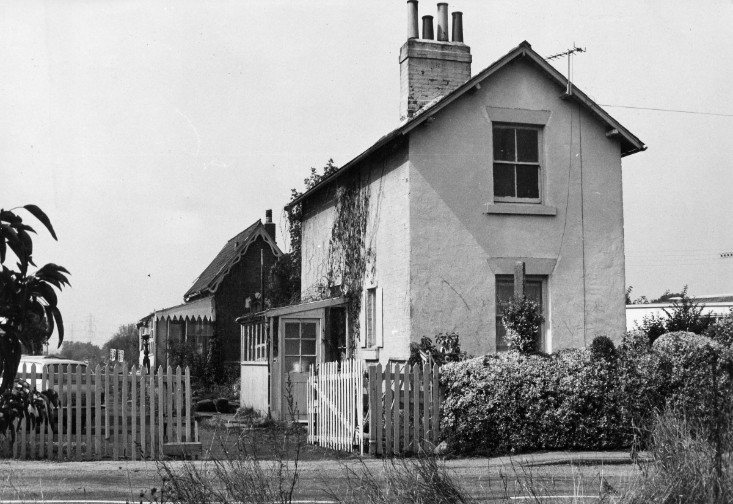 The former crossing keepers house and behind is the former booking office pictured in the 1980's.
Thanks to Ron Beare for sharing.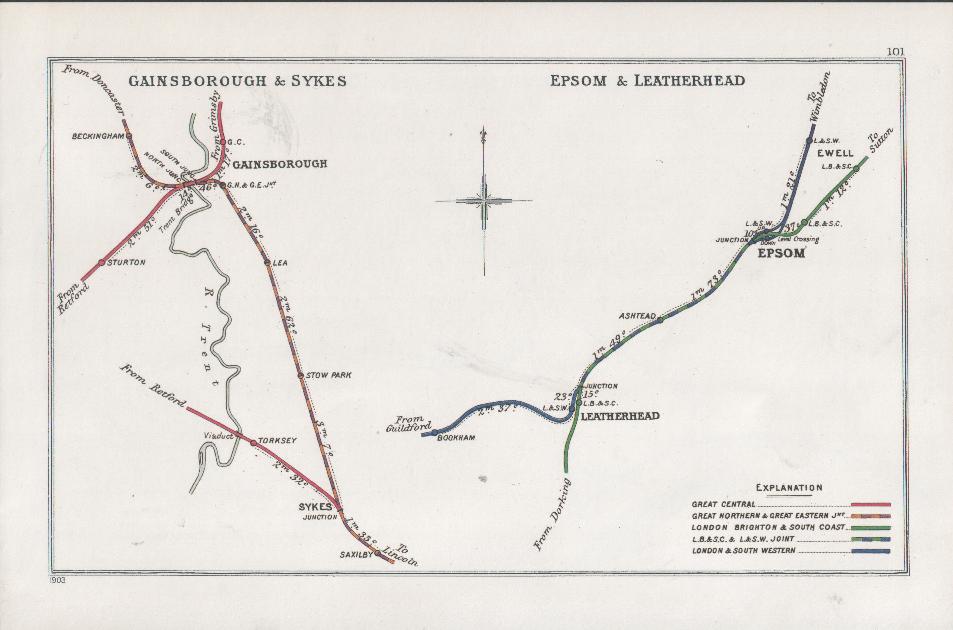 Railway Clearing House diagram No.101 dated 1903 showing the Torksey (Cottam) branch from Sykes Jn to Retford (Clarborough Jn), owned then by The Great Central Railway.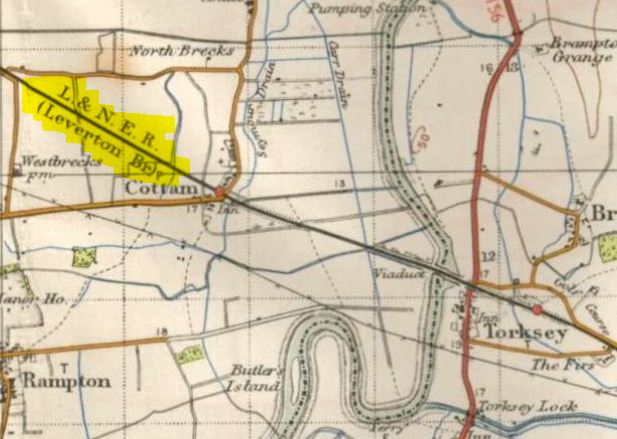 1947 Ordnance Survey map showing the still in situe connection to Torksey, called the 'Leverton Branch', which is what railway staff still refer it to today.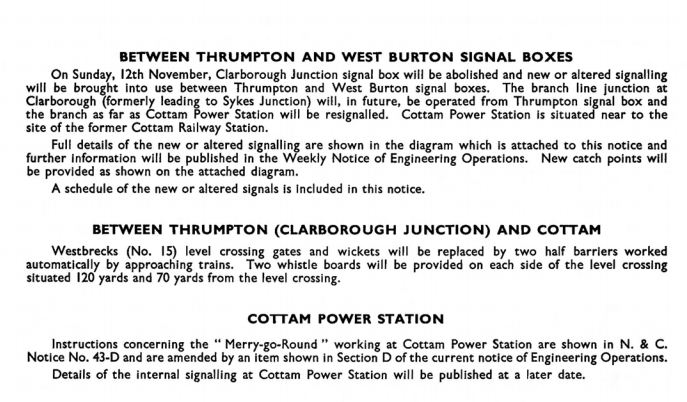 An extract of the signalling alterations, showing the closure of Clarborough Jn signalbox.