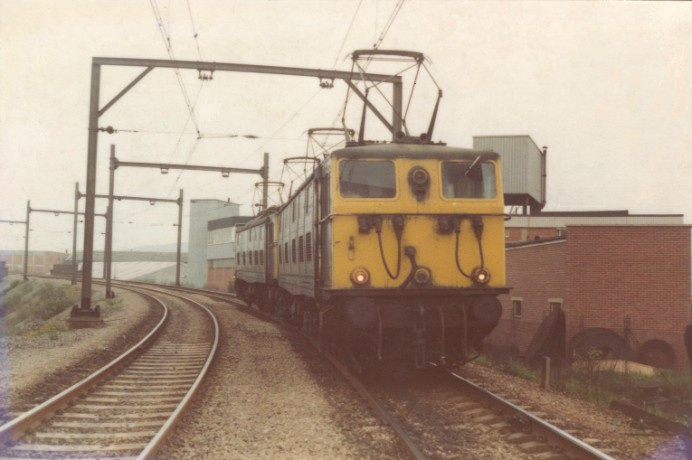 A pair of Class 76 loco's await clearance into Tinsley Yard from Broughton Lane junction in 1981 probably from doing their duty on the Woodhead line.
The Woodhead line was subsequently closed in this year so this could possibly be their last journey to the scrap yard.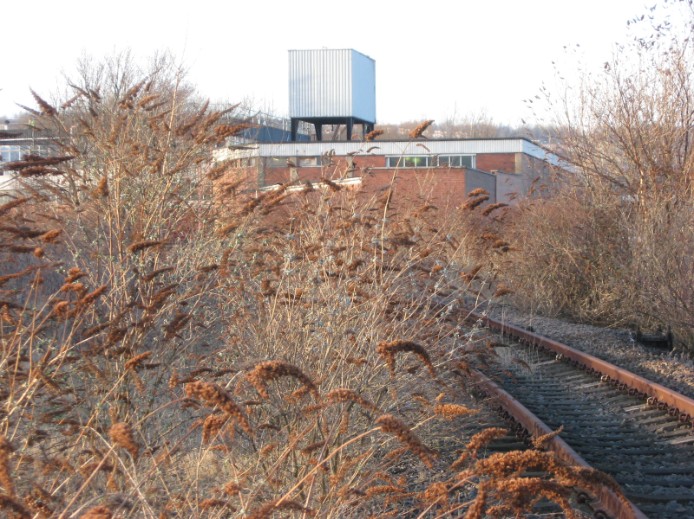 A very similar view 30 years later in January 2011. The line to Broughton Lane junction was taken out of use in 1992, but was reinstated in 2010.
The building in the background with the small tower on the roof confirms the location.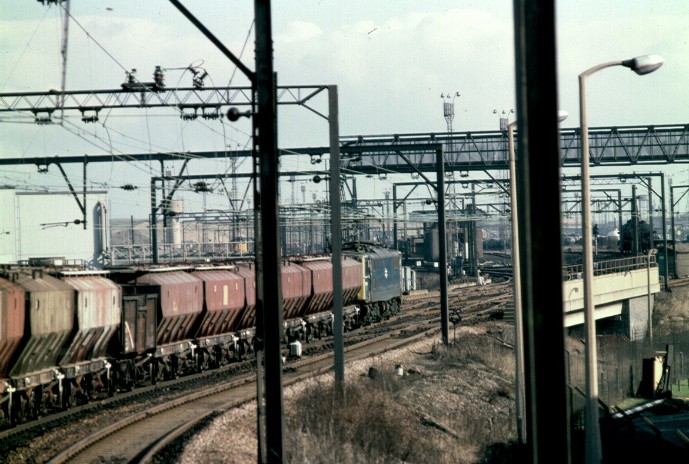 This time a reverse shot in 1981 of a train entering Tinsley Yard at Shepcote Lane junction, again on the branch line from Broughton Lane junction, Shepcote Lane signalbox is just visible in the centre.
Thanks to Arnie Furniss for both shots from 1981, you can see more of his own collection by clicking HERE.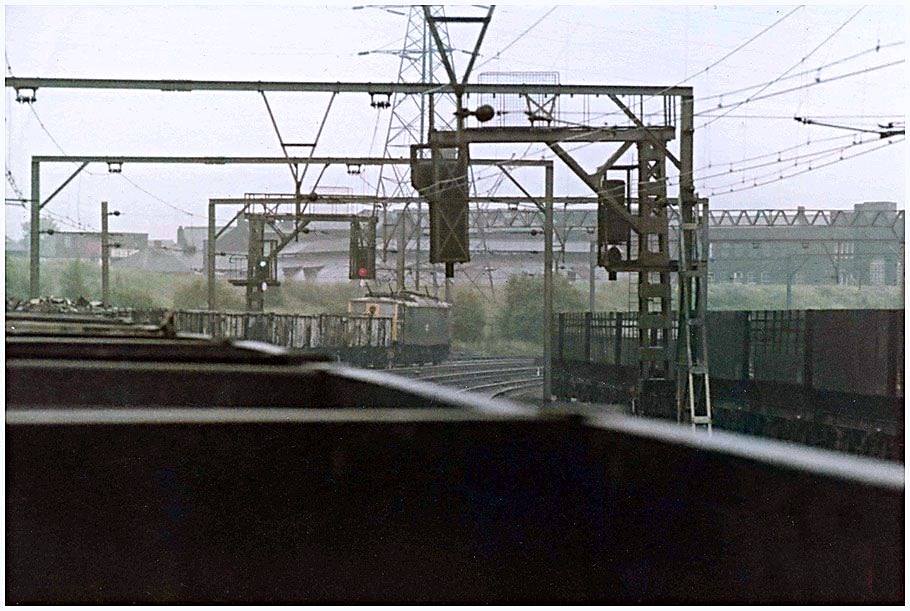 Another view showing a train approaching Tinsley Yard from Shepcote Lane.
Picture courtesy of John Miller.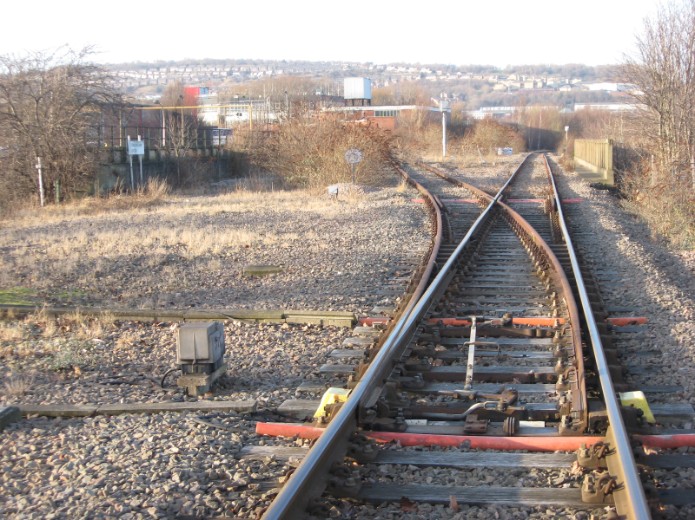 This shot taken in 2011 of Shepcote Lane junction just shows a through route to Tinsley South Junction. However since then, the route to the left to Broughton Lane Jn has been brought back into use.
Another line, now taken out and cannot be seen is the former connecting double line to Brightside station. This is where West Tinsley station was situated about a quarter of a mile away. See below for the remaining part of this line today. (Picture taken in 2011 by myself).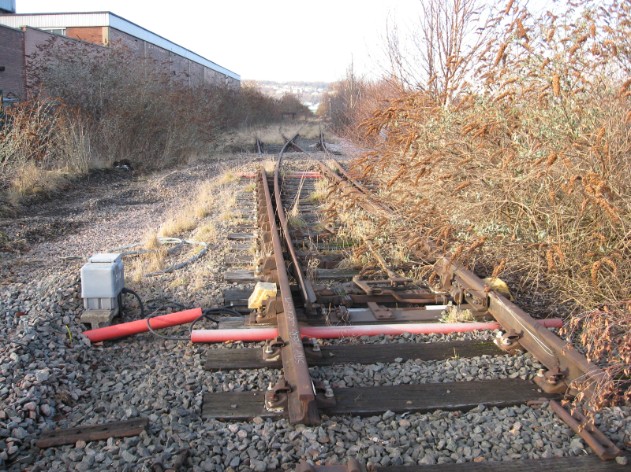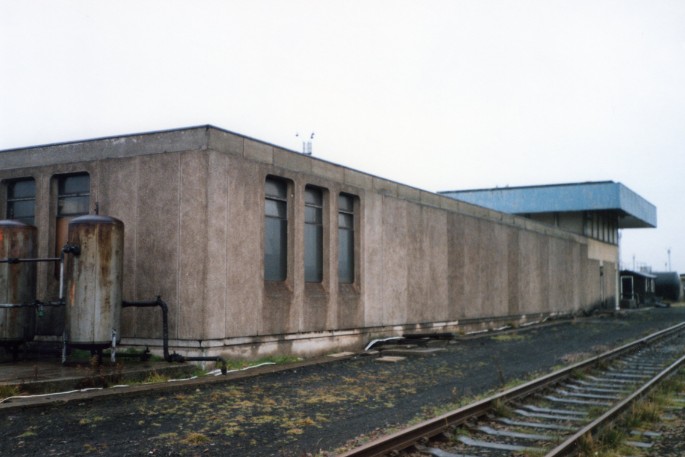 Shepcote Lane signalbox pictured in March 1985. The box opened on the 7th of December 1964 and closed on the 8th of November 1992.
Today the actual signalbox site has been excavated to a depth, so unfortunately its not worth taking a recent shot of where it was.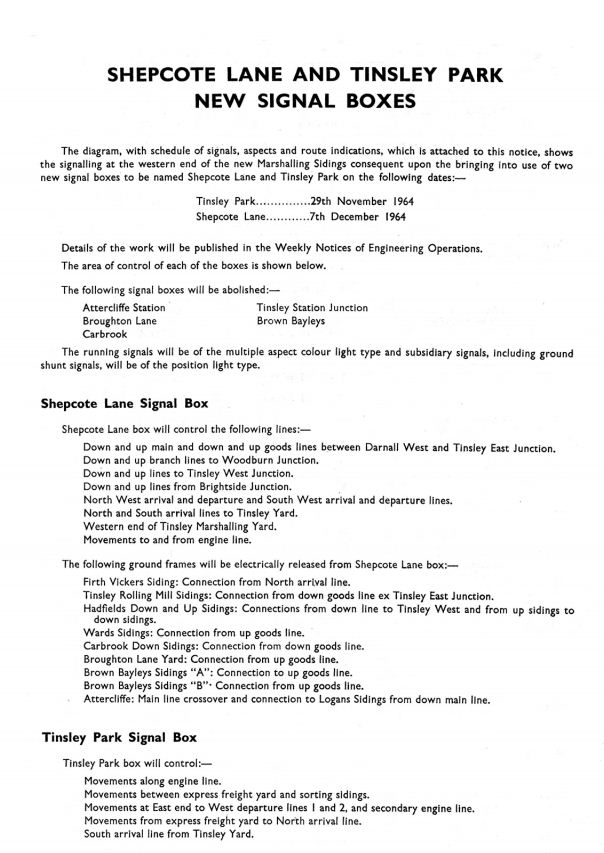 An extract from the mid 60's confirming the resignalling and opening of Shepcote Lane & Tinsley Park signalboxes.
It also shows the abolishment of several boxes, including 'Brown Bayleys', a box which has slipped through the net and no photo's of it exist. Could you have one?