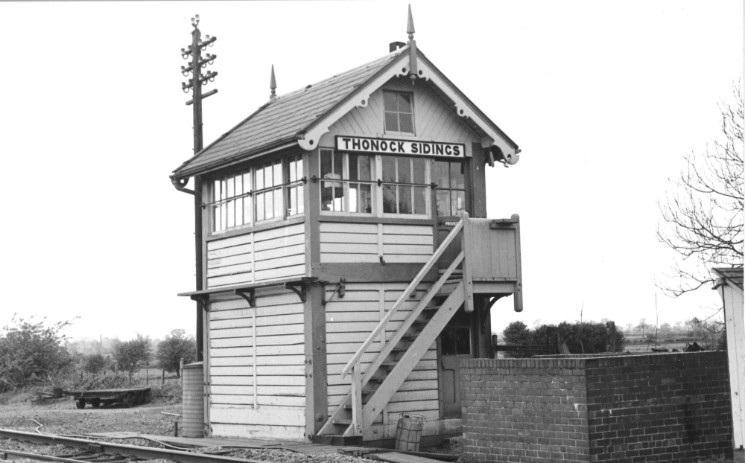 Thonock Sidings picture on the 7th of May 1972.
This box was situated on the former Great Grimsby & Sheffield Junction railway line from Gainsborough Trent Jn to Wrawby Jn, what is now known as the 'Brigg Line'.
The sidings was connected to the National Filling Factory number 22, initially set up to fill ammunition shells. It was then later used to recycle ammunition's after the First World War until closure in 1922.
The line today sees very little trains even though the line was extensively renewed to allow diversionary trains to use it when the main Doncaster to Scunthorpe line was closed for major engineering work. It still sees the occasional diversion and has a passenger service on Saturdays only when trains run from Sheffield to Cleethorpes at just three each way.
Pictured by M.A King.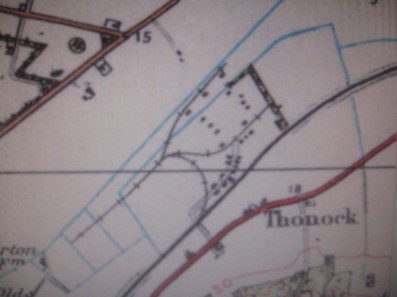 Ordnance Survey map from 1920's shows the extent of the sidings at Thonock, although the layout must have been changed over the years as both sidings lines in the picture below come off the mainlines in a different manner.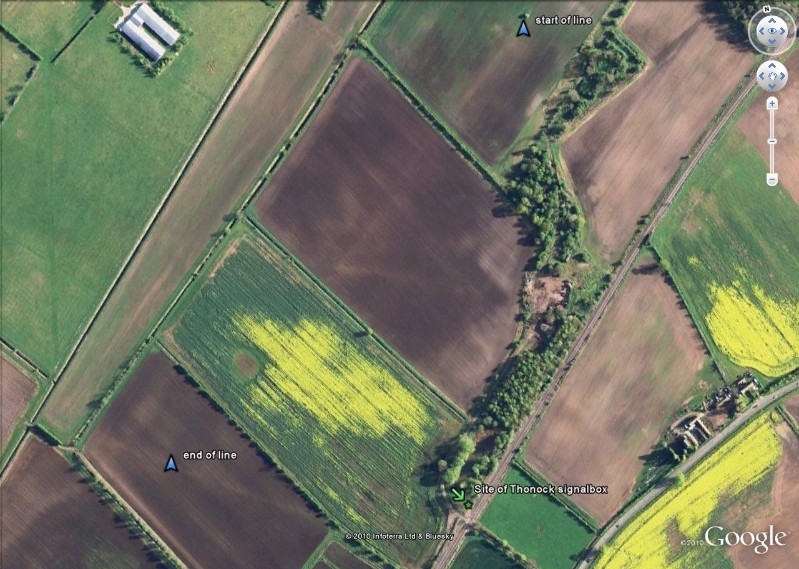 Google Earth is an excellent tool to follow old railway lines that no longer exist, its amazing to see that even years of ploughing will not remove the imprint of old lines. Above between the two blue arrows, you can see the marks left in the earth from a former sidings line.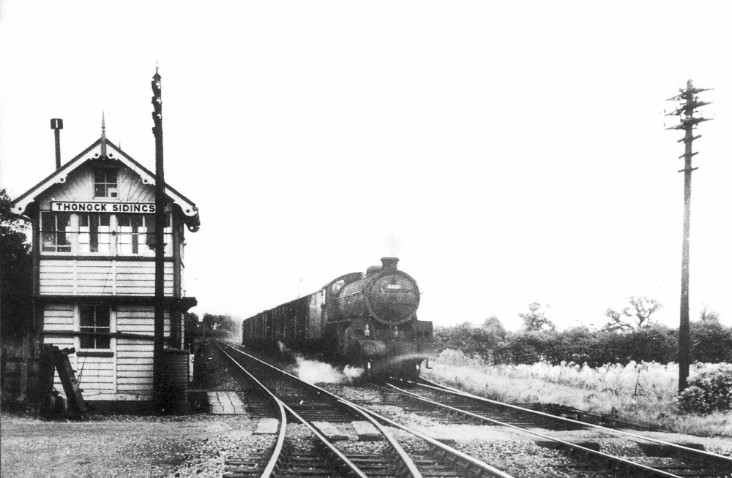 Another shot of the box on the 18th of May 1964 this time showing the dusty crossing and former sidings.
Today the farmers crossing still exists, but the sidings are gone and the line is singled using directional lever signalling (see below).
The single line goes from Kirton Lime Sidings to about a quarter of a mile past the former Thonock box, where it is double track again to Gainsborough Central. It is now controlled by the following boxes from Wrawby Jn; Wrawby SB, Brigg SB, Kirton Lime Sidings SB, Northorpe SB, Gainsborough Central SB and Gainsborough Trent SB.
Pictured by H.B. Priestley, courtesy of G.Hurst, Shared by C. Booth.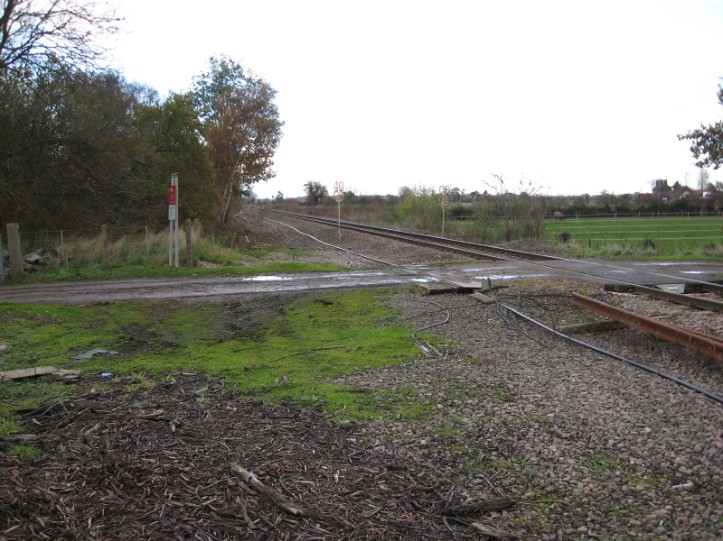 A recent shot in November 2010, and only the crossing and single line remains.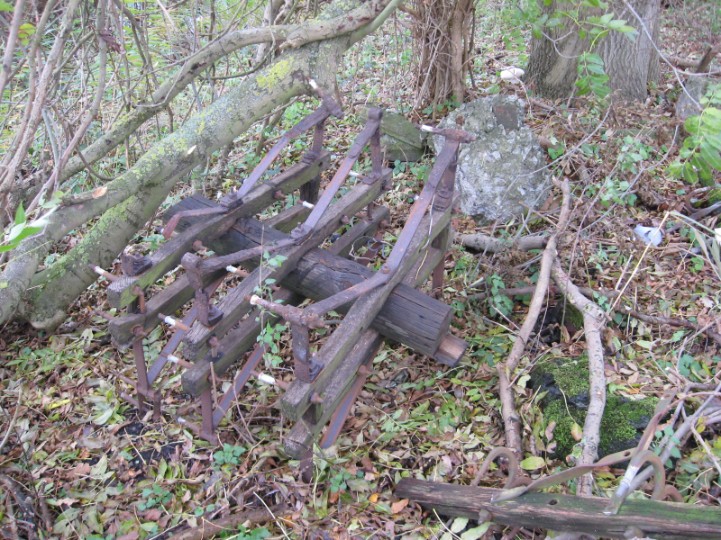 And this is the same telegraph pole top seen in the 1964 picture on the right (across from the signalbox).