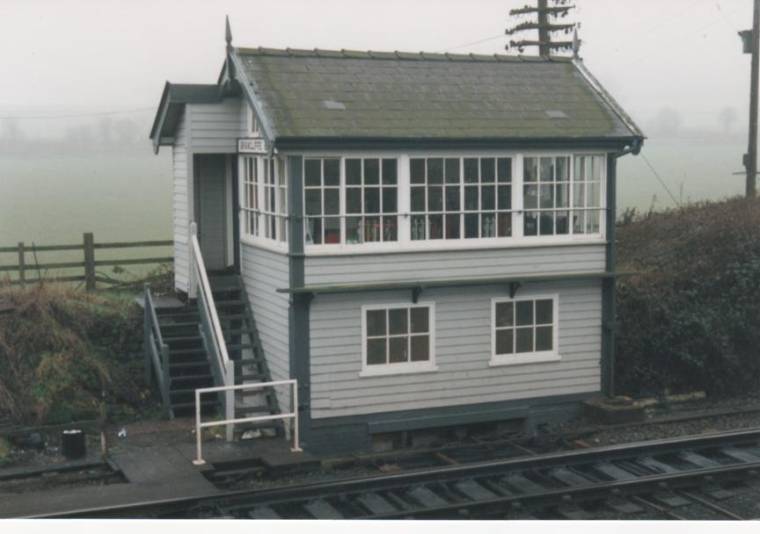 Brancliffe East signalbox pictured in the 80's closed in 1998 following the 'EROS' project, (eradication of signalboxes program).
The box as I can remember was very well maintained inside and out and was very cosy in the winter with a real fire burning away inside! It was also well known for its lack of proper access, something which the signallers were pleased about as they wouldn't be bothered unless important!
Thanks to Mick Charlesworth for images top and below.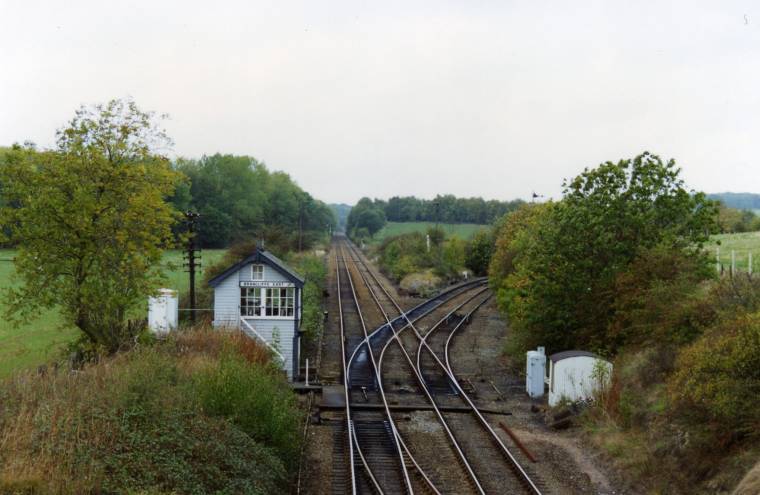 The layout above hasn't changed at all, the only difference is the mechanical points pictured are now 'HW' type electric motors.
The box was demolished sometime after closure after being badly vandalised.
The lines pictured are to Kiveton (straight on) and to Doncaster (St Caths Jn) to the right, the lines below come from Worksop/Retford and Mansfield.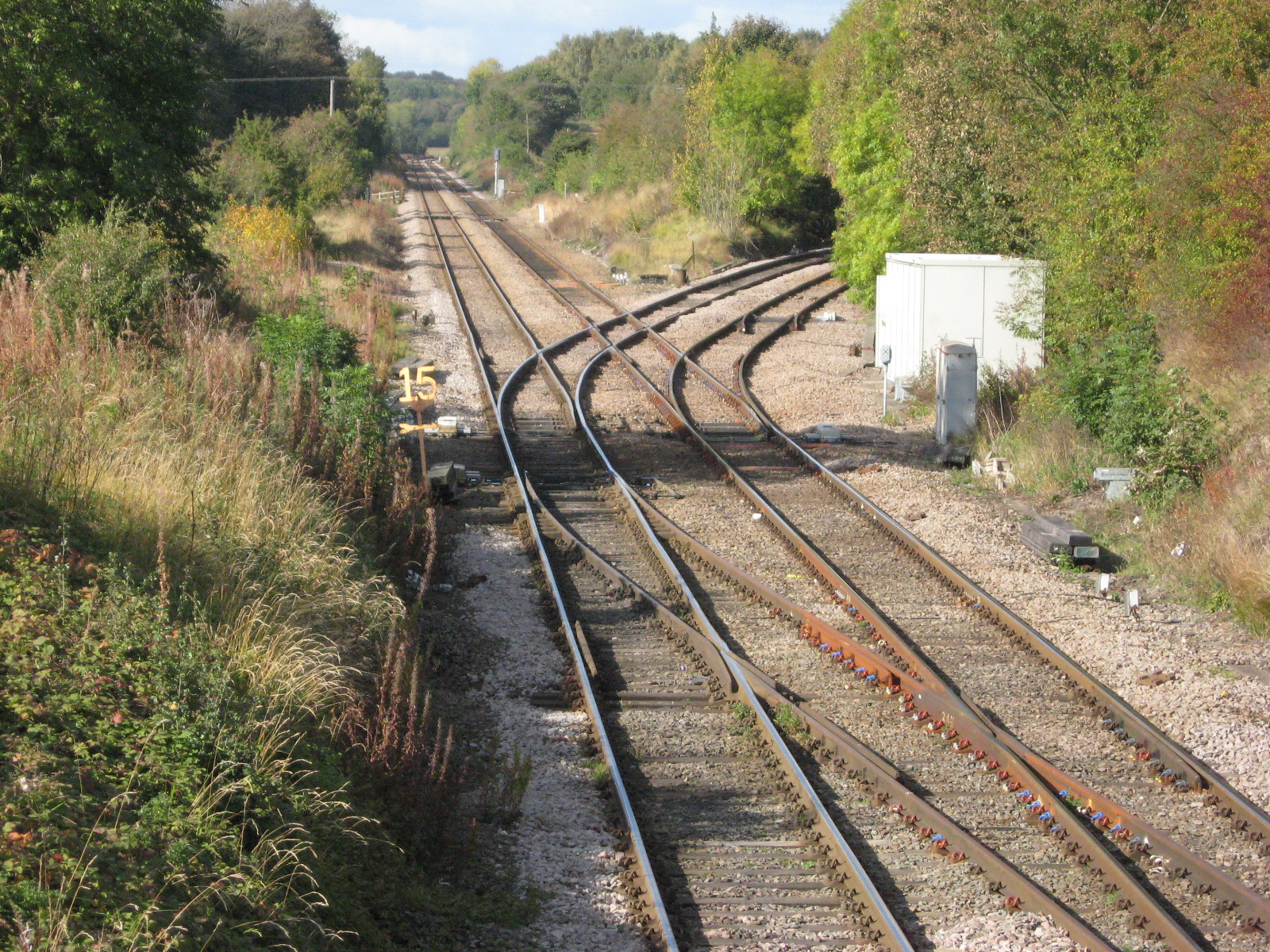 The picture above taken in October 2009 showing the junction unchanged but the Relay Room replaces the signalbox and mechanical signalling.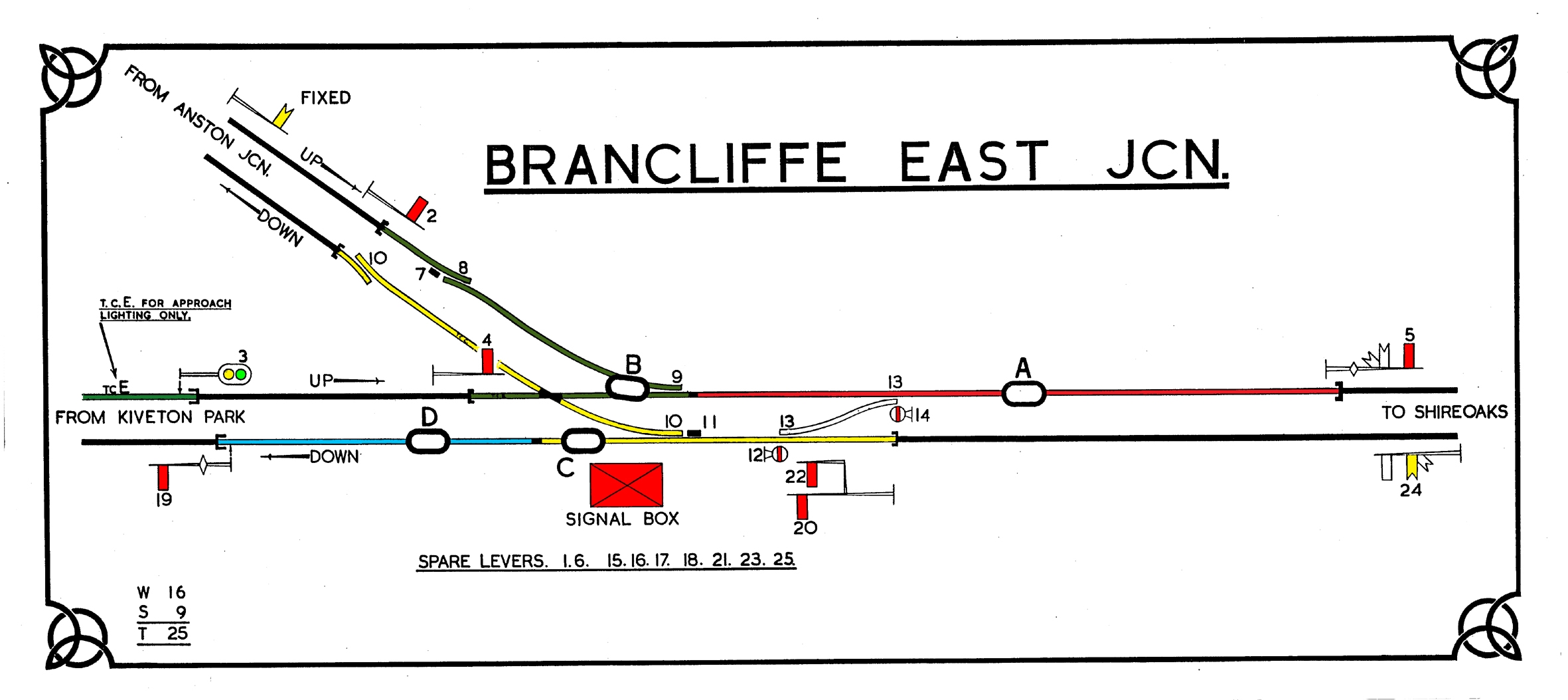 Above is the old box diagram of the Junction before the 'EROS' scheme and the change to modern signalling controlled from Worksop PSB.
Diagram provided by Andy Rush from the 'Industrialogical Associates Collection'.