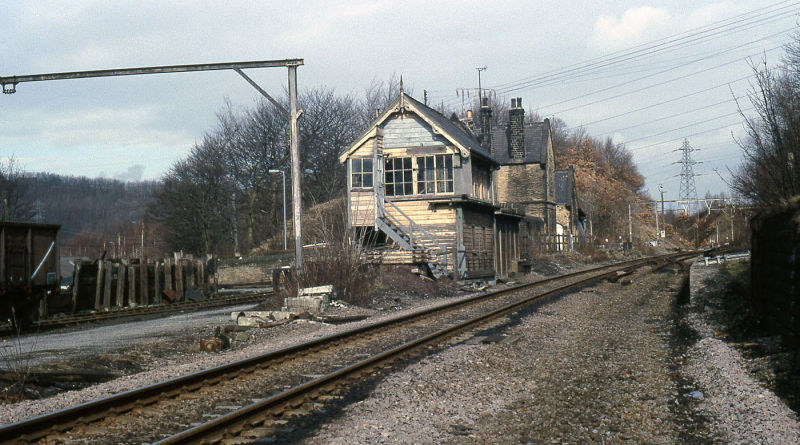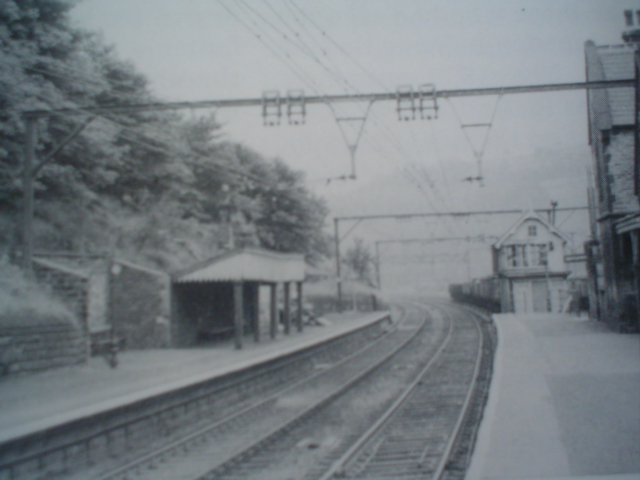 A Deepcar station in full working use in the 1960's, clearly showing the overheads.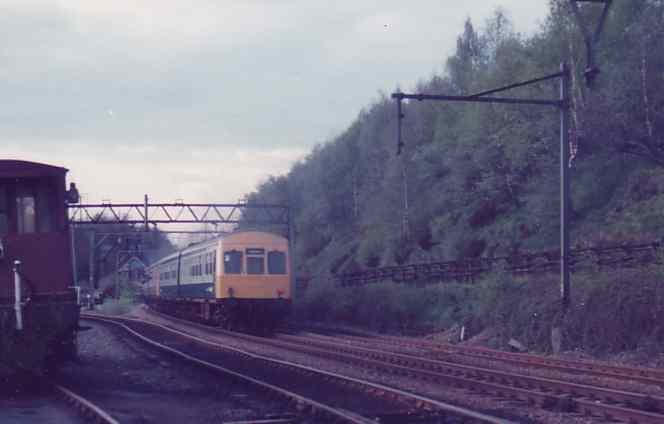 A 1980's special before singling of the line. The overheads by now though have been partly dismantled.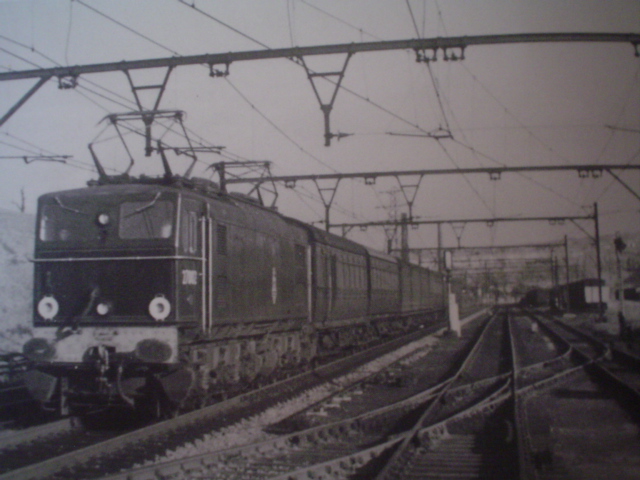 Just down the line from Deepcar was Beeley Woods, and this picture shows the very first service using the overheads on the 12th of September 1954 passing Beeley Woods, the official day of opening.