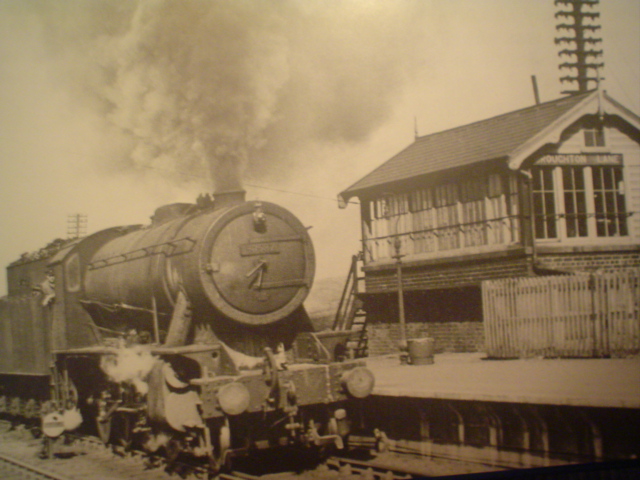 Broughton Lane signalbox pictured on the 12th of may 1952.
The signalbox and station (pictured below) were situated where the 'Centertainment' complex in Sheffield in situated today (the supertram uses existing track bed aswell as the single freight line today).
As you can see from this picture the line from Woodburn Junction to penistone was electrified at 1500 volts DC. (please see the 'Woodhead Route section' for full details).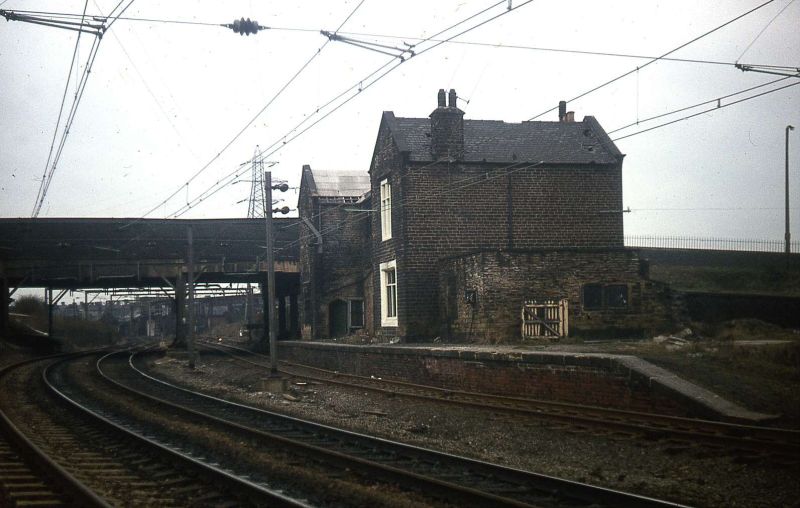 The station opened on the 1st of August 1864 and was closed in 1956.
The derelict station pictured above in 1981 bears no resemblance on the scene today.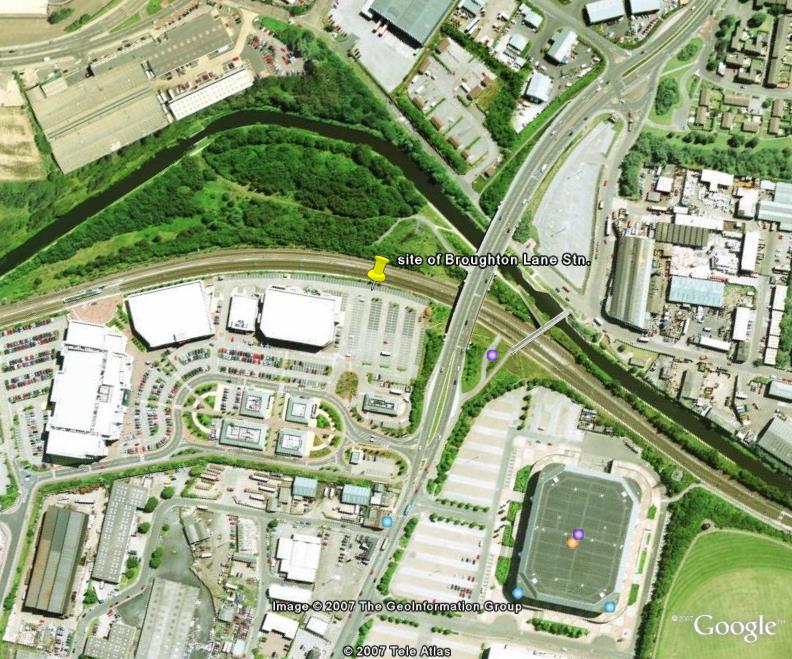 This Google Earth image helps to locate the exact position of the station.
Image copyright of The Geoinformation Group.