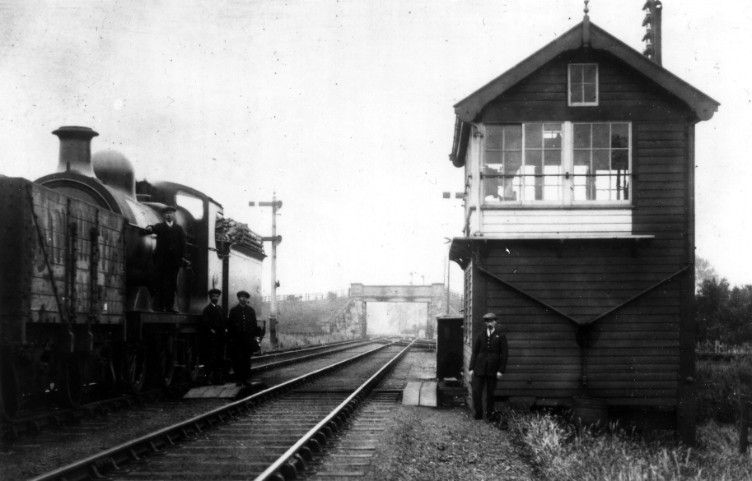 Anston Jn signalbox looking south towards Brancliffe North Jn situated on the Great Central & Midland Joint Railway Line. The line today is officially the 'South Yorkshire' Line. The actual 'South Yorkshire Joint line' began after this junction from Dinnington Junction to Doncaster (see map below from 1912).
The box opened on the 26th of June 1907 and was closed on the 10th of April 1938.
Anston station nearby opened on the 20th of May 1849 and was closed on the 2nd of December 1929.
This box was situated Between Dinnington & Brancliffe North Signalboxes. The bridge in the background is the farmers access bridge which is still standing today.
The next shot is from that bridge looking towards Dinnington Jn, the track formation of the former junction can still be seen curving to the left.
Thanks to Chris Booth for sharing.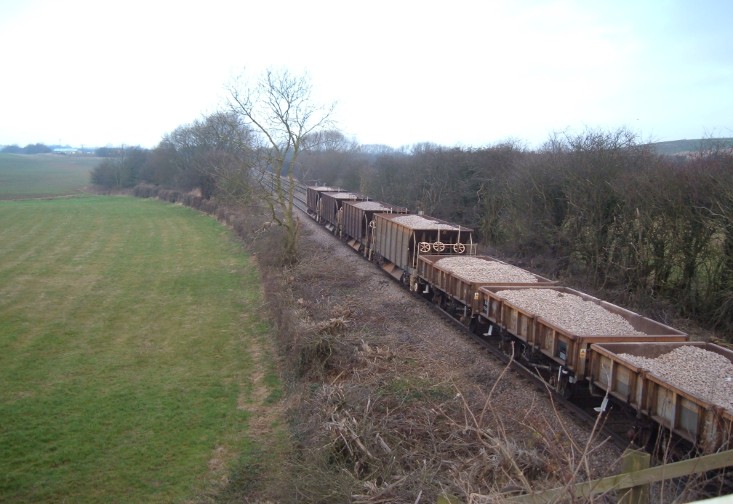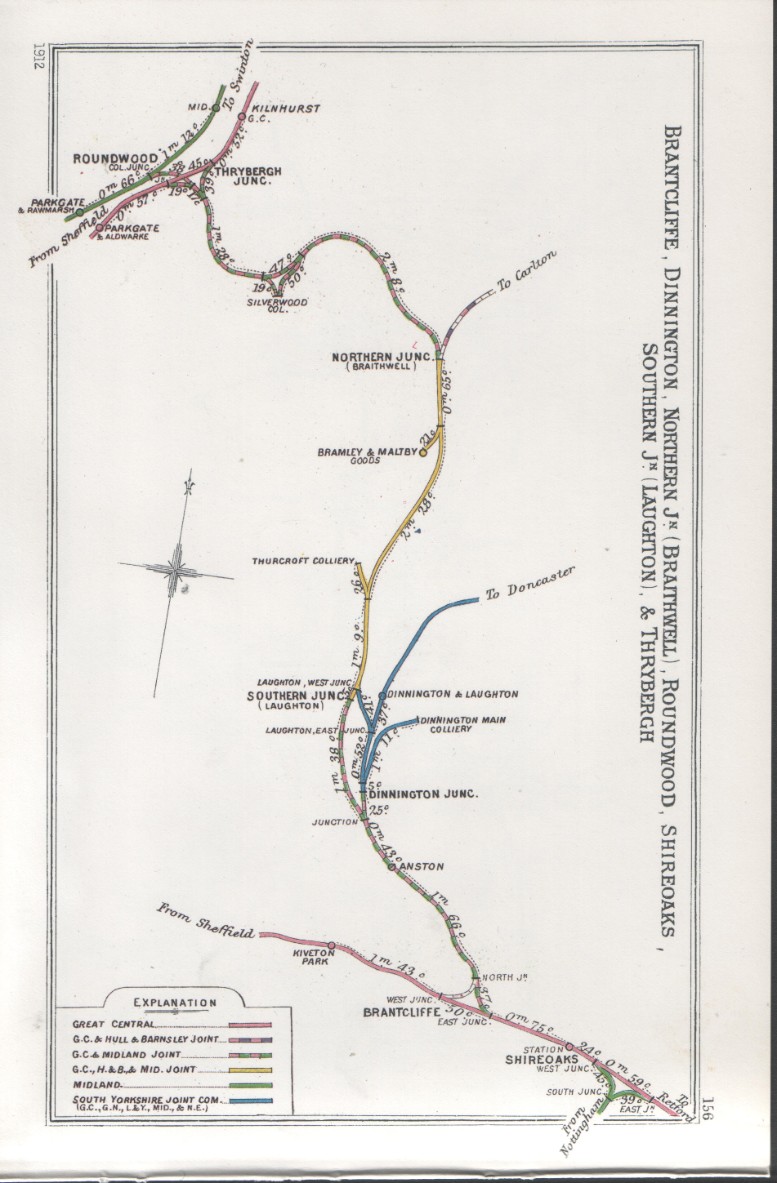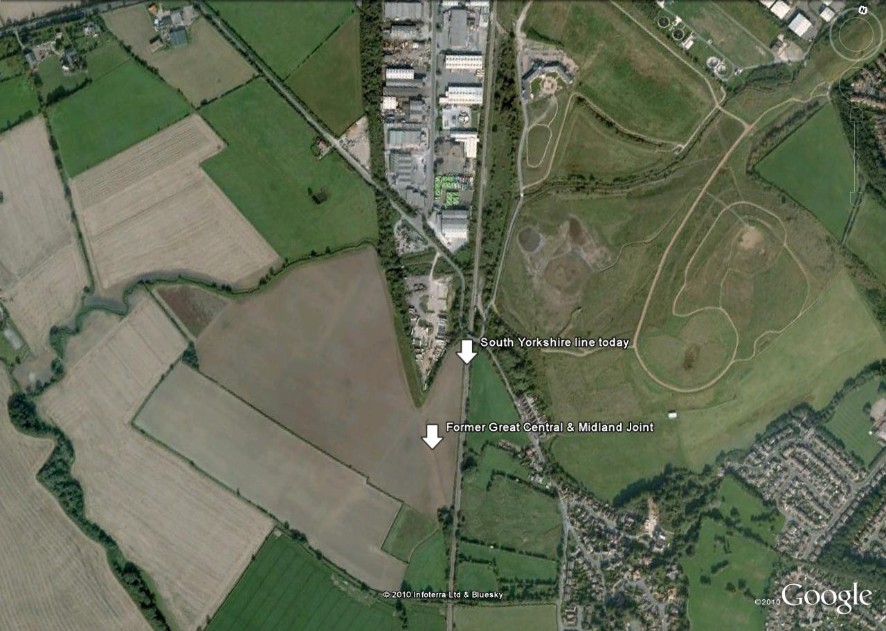 Even today and after many years of ploughing the fields this Google Earth image shows the former track bed under the soil.