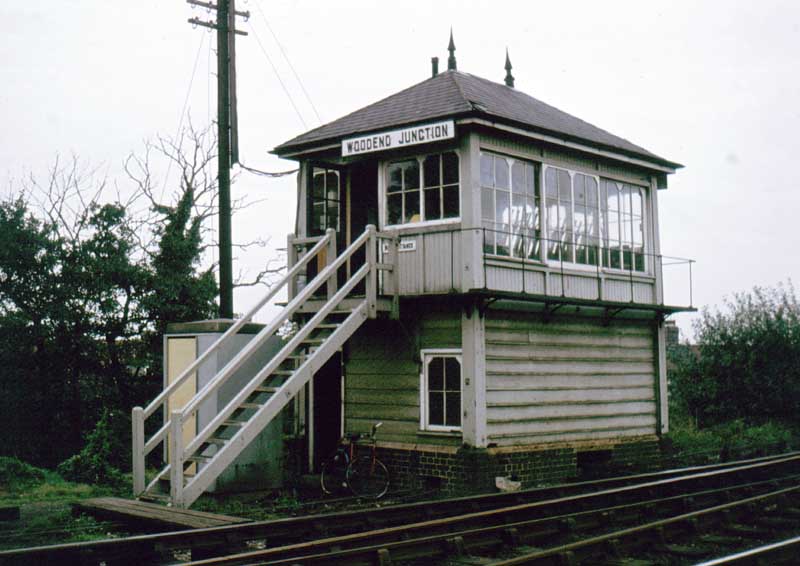 Thanks to Peter Churchman for this photograph.
Woodend Junction. This box was opened on the 20th of January 1901 and was closed on the 9th of December 1979.
It was positioned on the Up Mansfield Line side in Rhodesia next to the canal (the brick base is still there).
One of the council house chimneys can just be seen to the right of the box below the balcony.
This derailment was caused by a run-away train destined for High Marnham Power Station.
The picture below is what I took in July 2008 showing the same angle.
The sleepers still bear the scars some 22 years later.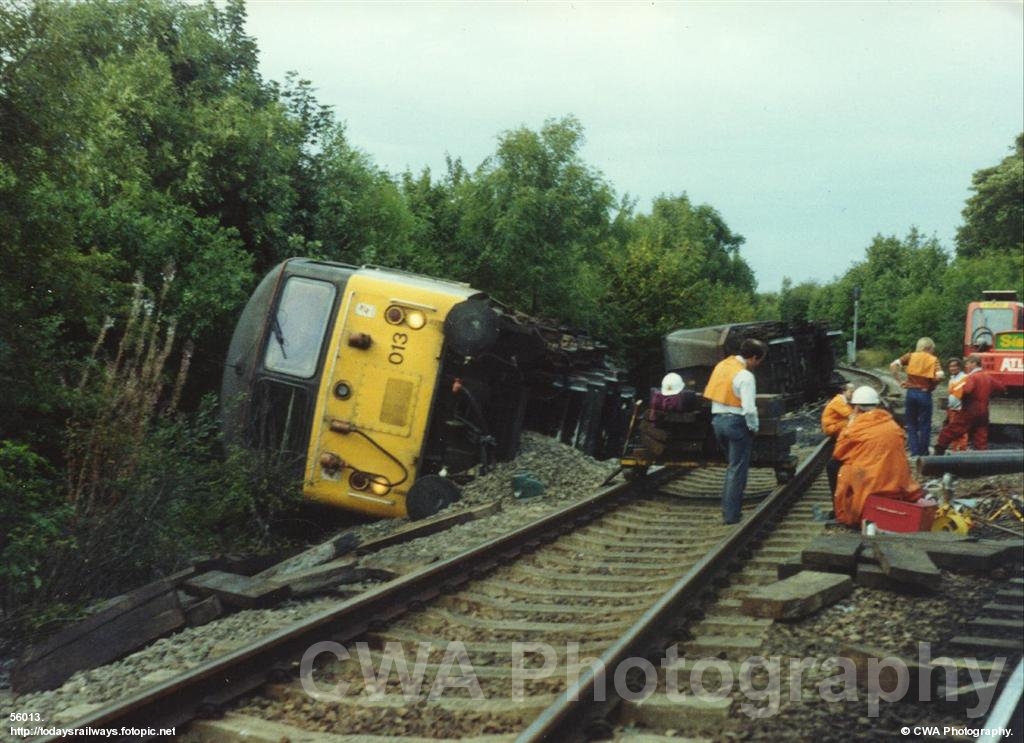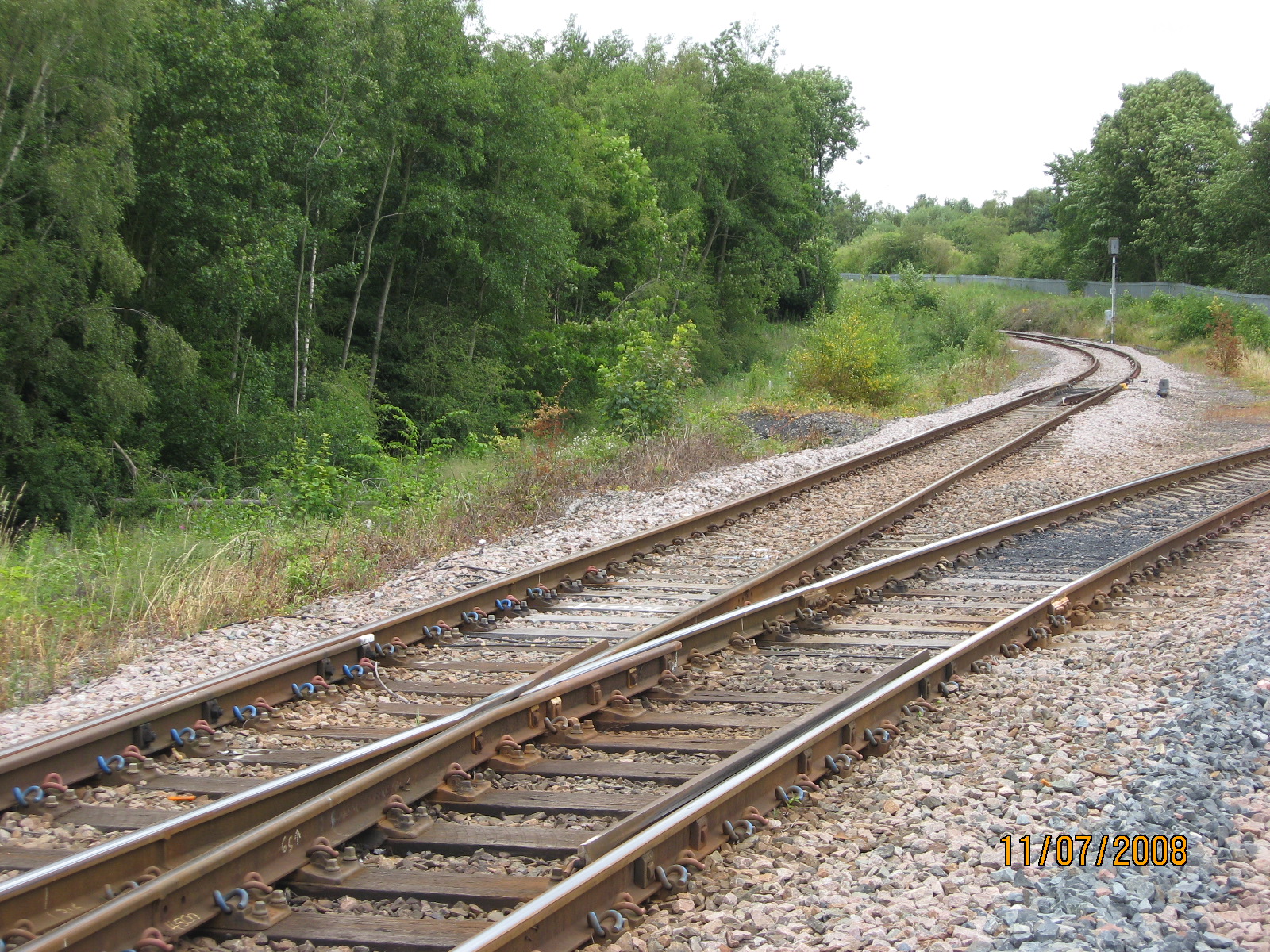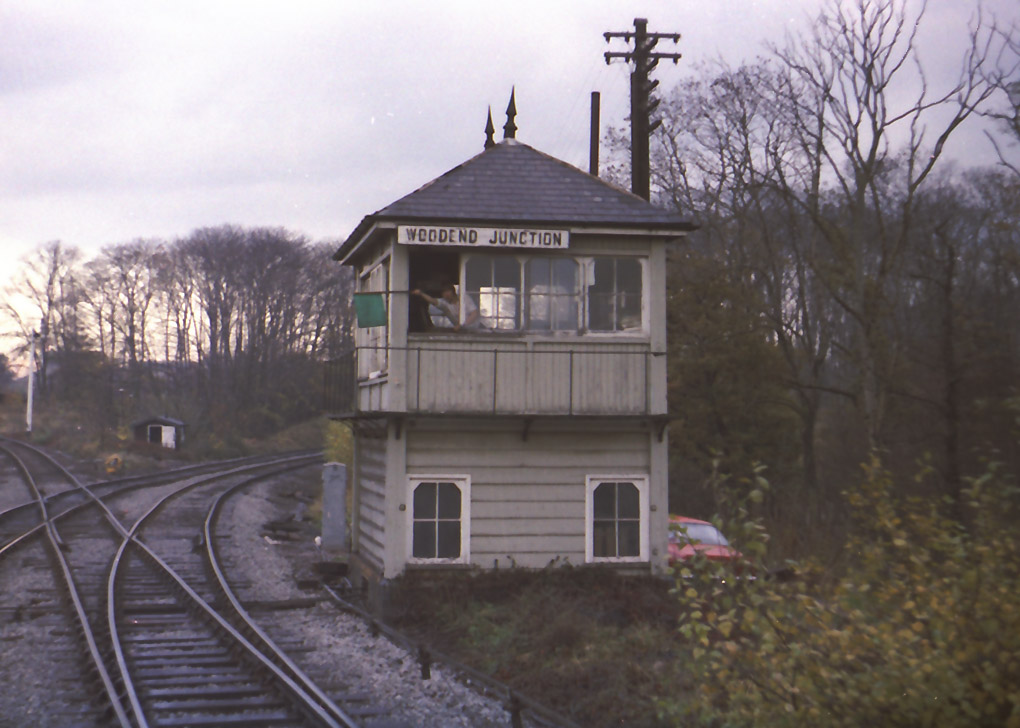 Thanks to Chris Booth who sent me this picture showing the box from a different angle giving a better perspective of where it once stood.
It also shows that the track to Shireoaks West Jn was also double-tracked at one point.