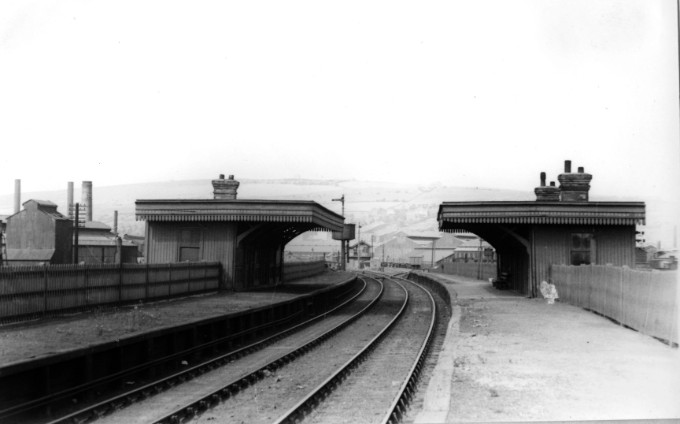 A rare picture of West Tinsley station and signalbox in the background, kindly shared by Chris Booth.
This signalbox is not to be confused with Tinsley West!
The Station:
Serving Tinsley and Carbrook communities it was opened on the 30th of September 1900 as 'Tinsley Road station', but in July 1907 it was named West Tinsley.
It was situated on the Sheffield District line between Brightside and the site of what would become Tinsley yard.
The station was closed on the 11th of September 1939.
At the moment I haven't any information on the signalbox.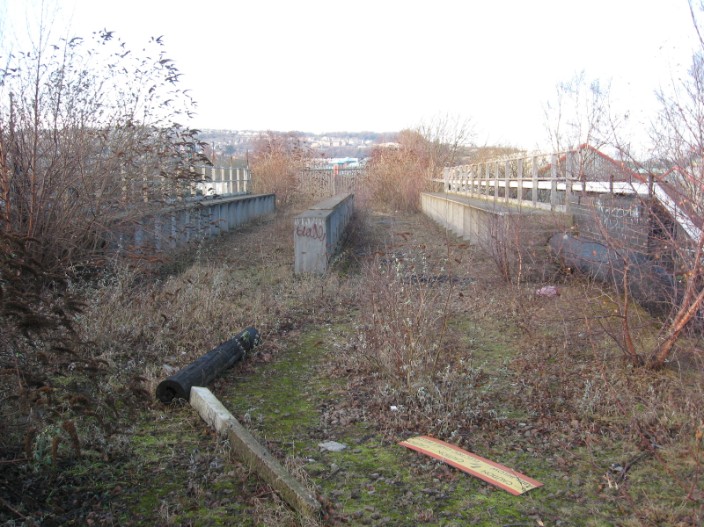 Looking towards where West Tinsley station was stood approxiamately 300-400 yards away in January 2010.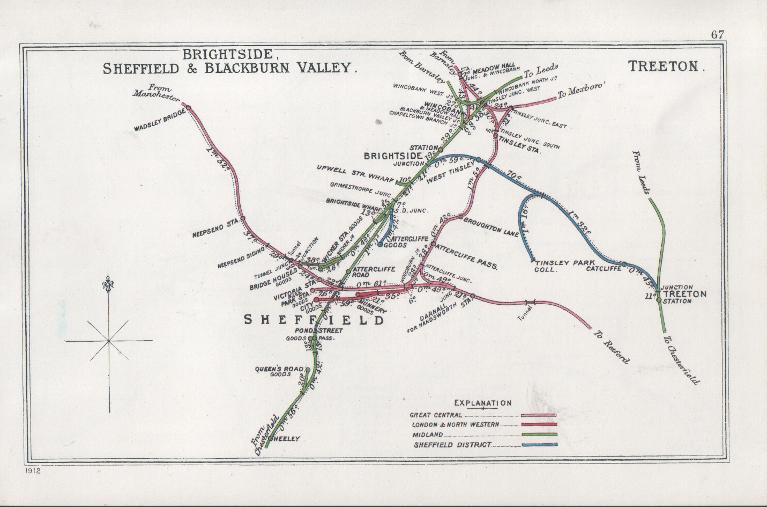 This RCH map from 1912 shows the railway lines and companies in Sheffield and also shows the locations of many of the former stations including West Tinsley.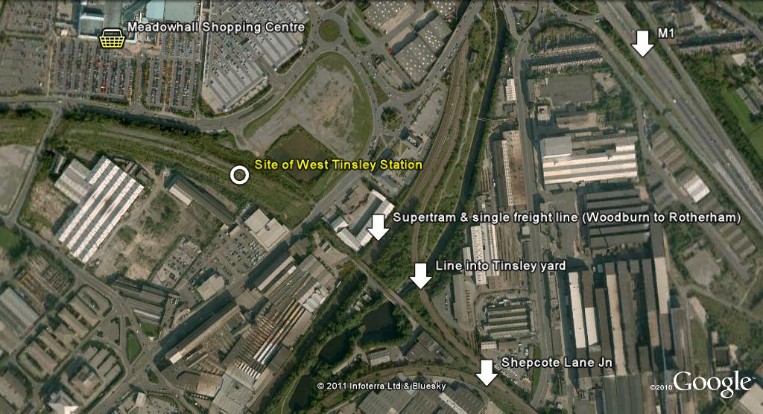 Today the site of West Tinsley station and former track bed is clearly visible as seen above in this image courtesy of Google Earth.