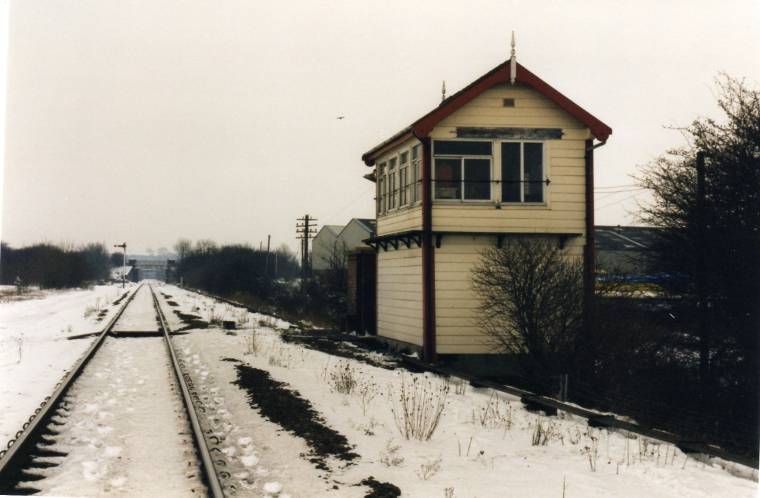 Here we have Dinnington junction pictured on a rare snowy day!
The box closed in 1998 under the EROS scheme that would see the token machine replaced (see below) by tokenless block system between Dinnington and Maltby colliery Jn.
The line today is a quiet freight only line which runs from Brancliffe East Jn to Doncaster (St Caths Jn). The line is mostly single line but is doubled in places to allow passing of trains.
Thanks to Mick Charlesworth for images top and below.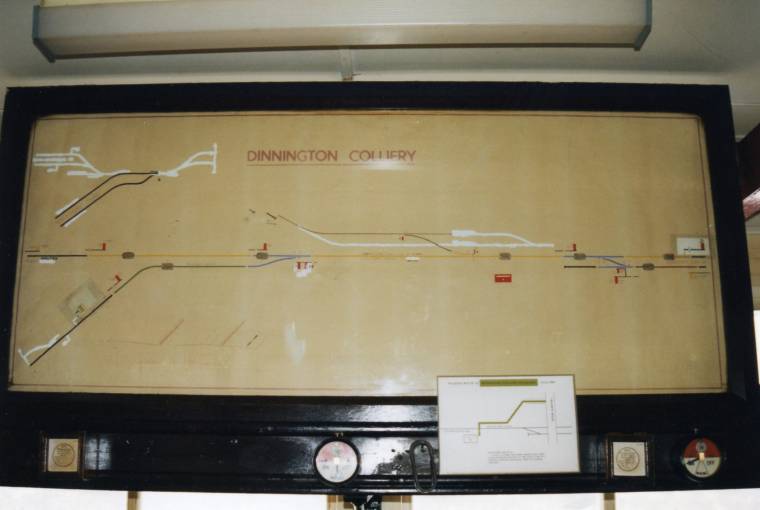 The signalbox diagram above shows the through route but also shows the line into Dinnington Colliery above, and also to Thurcroft Colliery below.
At one point the line went all the way through to Thrybergh Jn and onto Sheffield.
The next picture of a map dated 1912 shows the route in its entirety.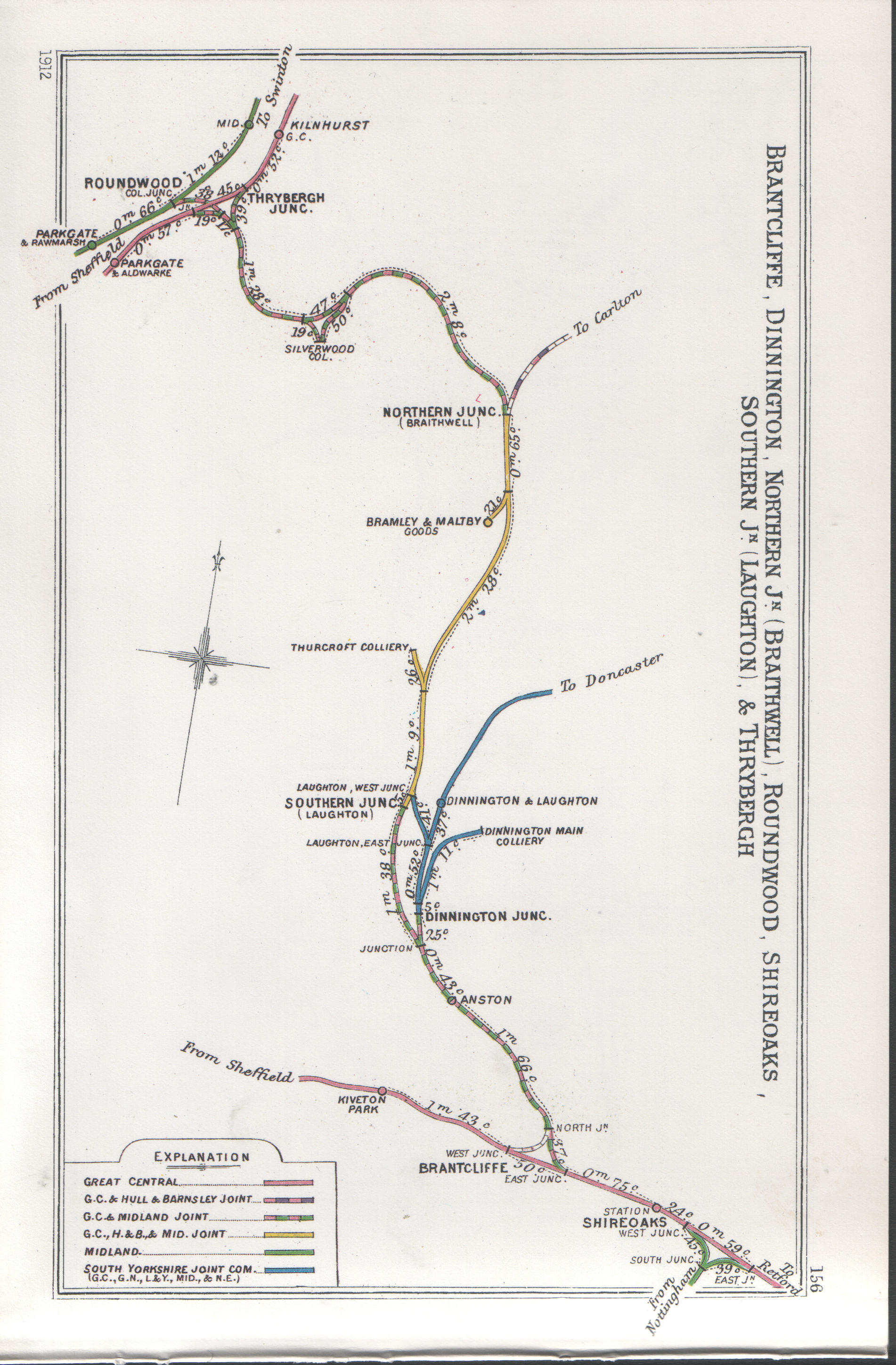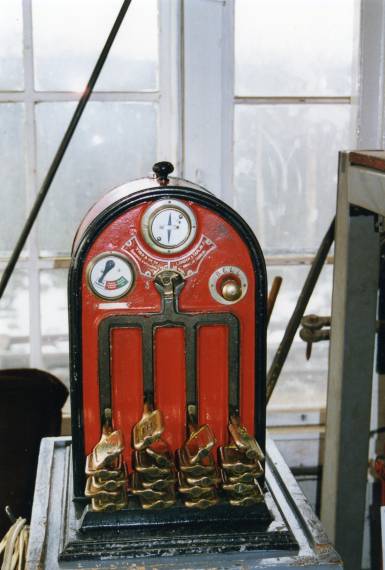 This is the token machine in use between Dinnington & Maltby Colliery Jn.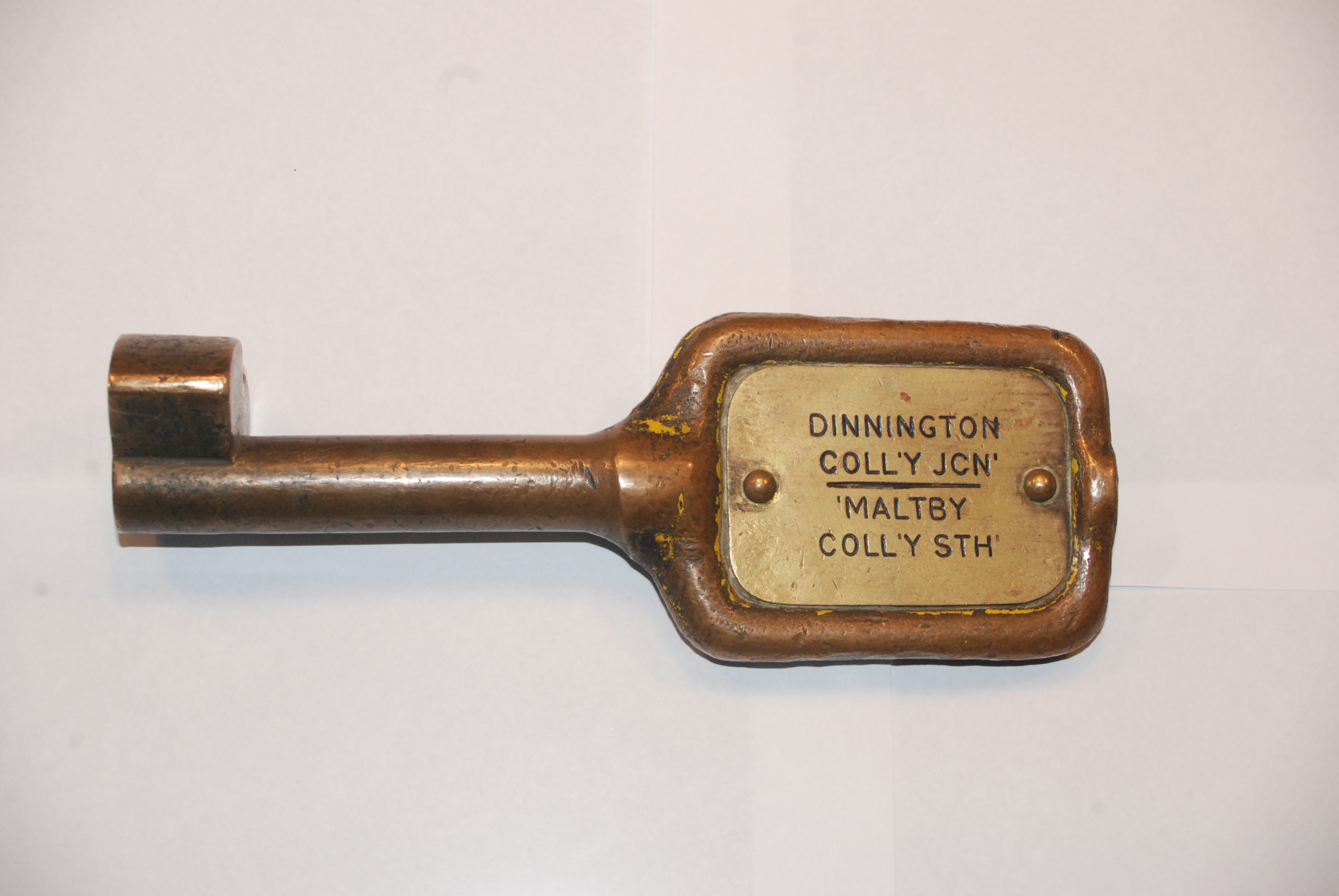 And thanks to Chris Booth, here is a picture of one of the tokens.