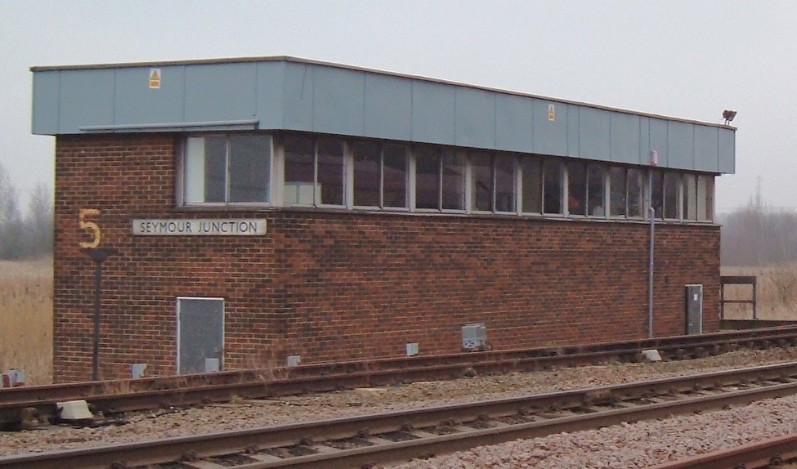 Seymour Junction signalbox shown here shortly before its closure in 2006.
It was opened in 1963 after the original Seymour signalbox was demolished on the other side of the line.
The 'new' box was prone to flooding and the bottom room (under the frame) was regularly flooded, this is why the signalling equipment relay room was relocated upstairs on the same floor as the signaller.
Sadly, even though is was not one of the best looking boxes, it was destroyed by fire in 2009.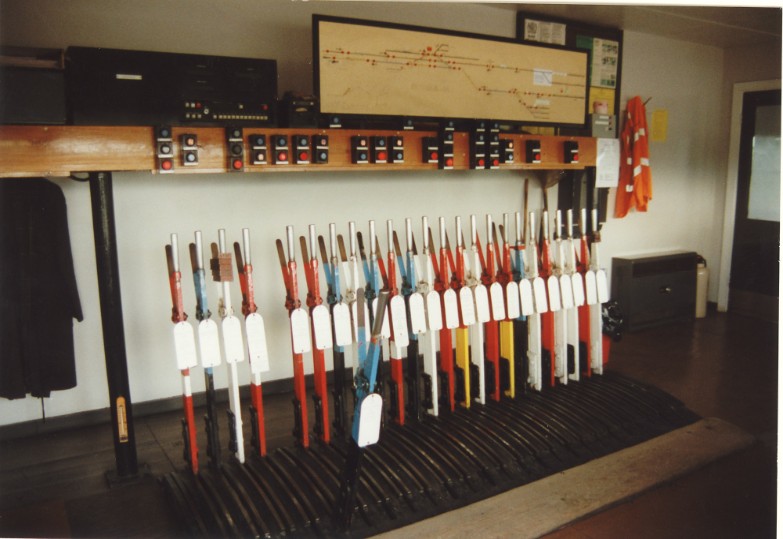 Inside of the immaculately kept interior of the box.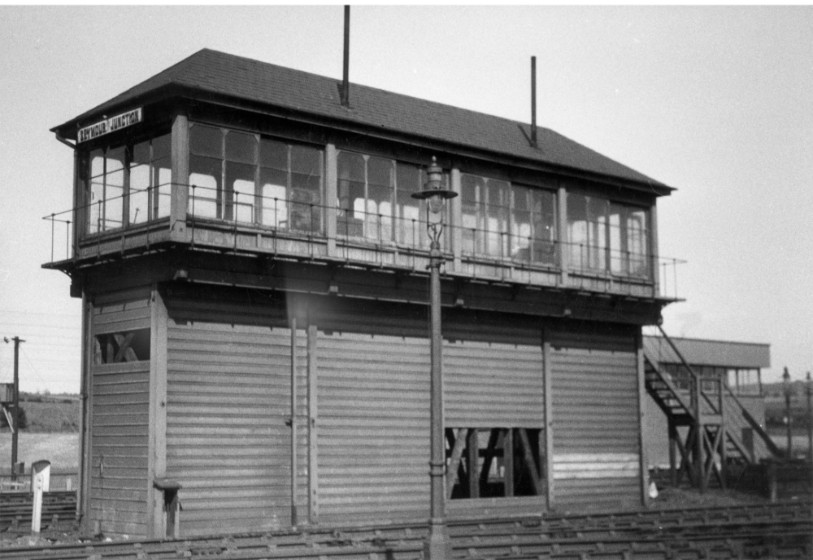 And this great picture shows the original Seymour signalbox on the 28th of July 1963, with the building of the new box in the background.
At one point (viewed on a 1916 ordnance survey map) there were 25 sidings lines at Seymour, with connecting lines to Staveley, Creswell, Clowne, Seymour Colliery, and Bolsover. It was a shadow of its former self before closure.
Trains once carried passengers between Chesterfield and Lincoln via the Doe-Lea railway line opened by the Midland Railway company in September 1890. (See more on this on the Bolsover page).
The lines all served by Seymour signalbox are all closed and are completely lifted. Only bridges remain in situe.

The above picture taken by Mike King, all others by Chris Booth, all kindly shared by Chris.