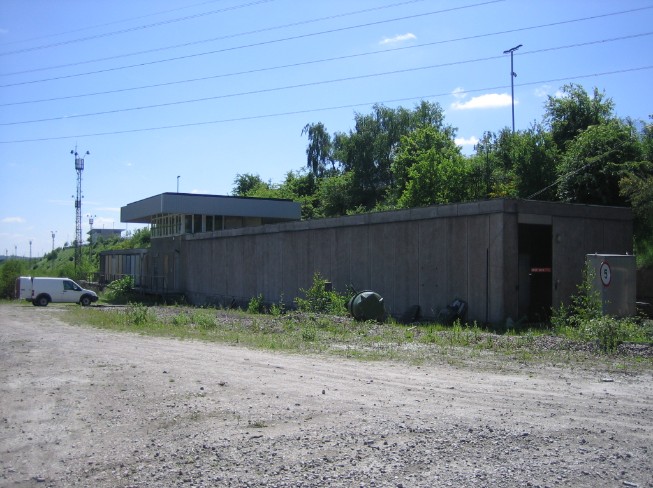 Tinsley Yard signalbox on a perfect summers day in August 2010 after closure.
The box was the remaining of three boxes in Tinsley Yard and was closed on the 19th of June 2010.
Please see Tinsley Yard information page.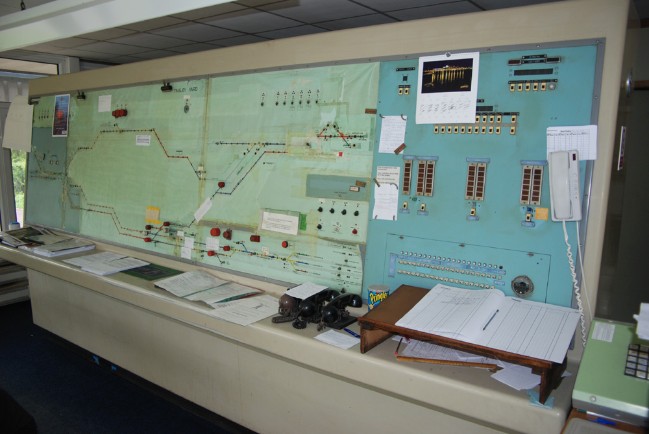 The control panel of Tinsley Yard box. Before closure the lines in use were drastically reduced, most of the panel is covered over out of use.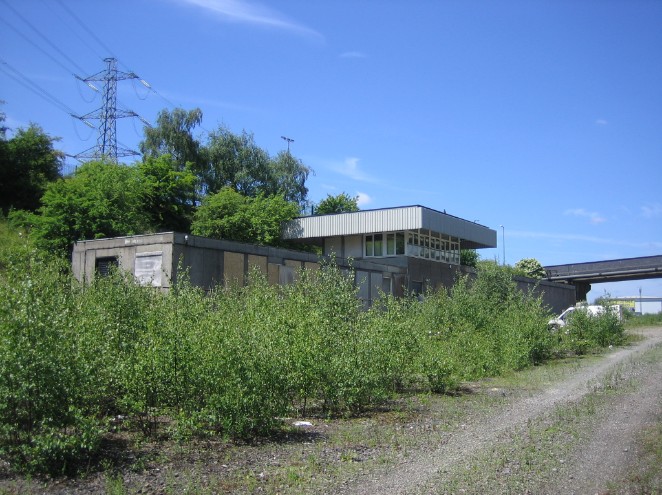 Another shot of the box, with the windows boarded up to stop potential vandalism, unfortunately the next shots show it was unsuccessful.
Above pictures courtesy of Chris Booth.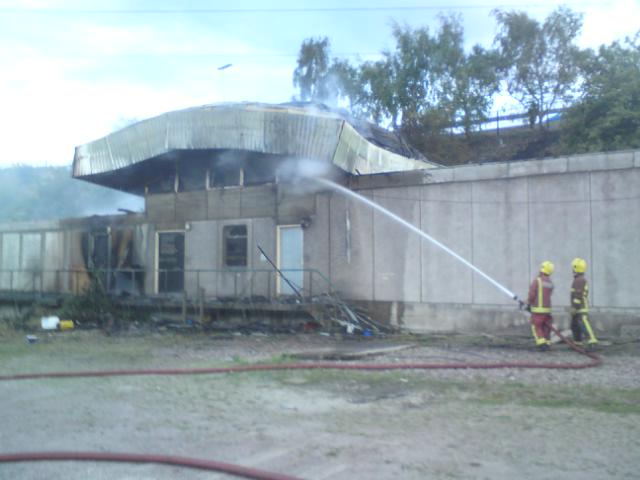 Firemen put out the devastating fire in 2010 after vandals set it alight in the early hours.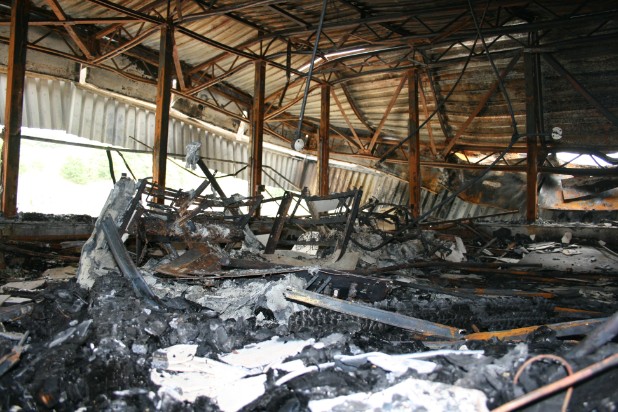 The inside of the signalbox after the fire and many years of history is now just charred remains.
Above pictures of fire courtesy of Mick Charlesworth.