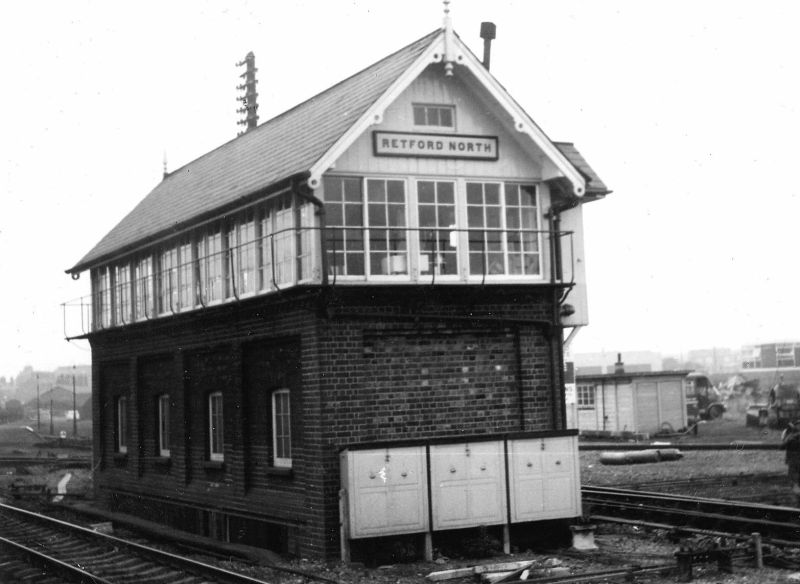 Retford North signalbox was positioned at the North end of the mainline station, the single line to the right directly in front of the pway cabin is now the single line to Worksop (the low-level).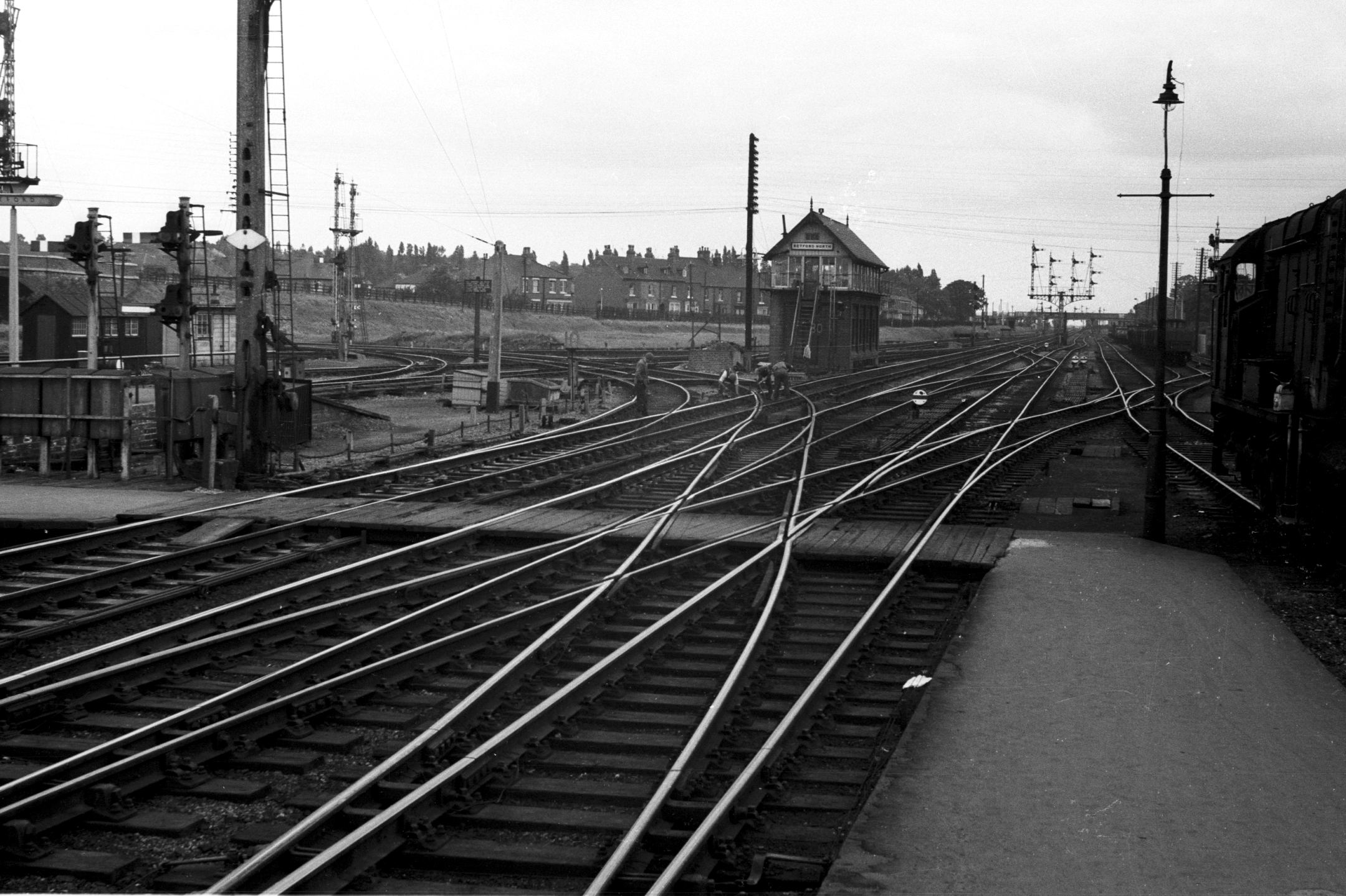 A better location of photographer shows the postioning of North SB, with West Carr road in the background.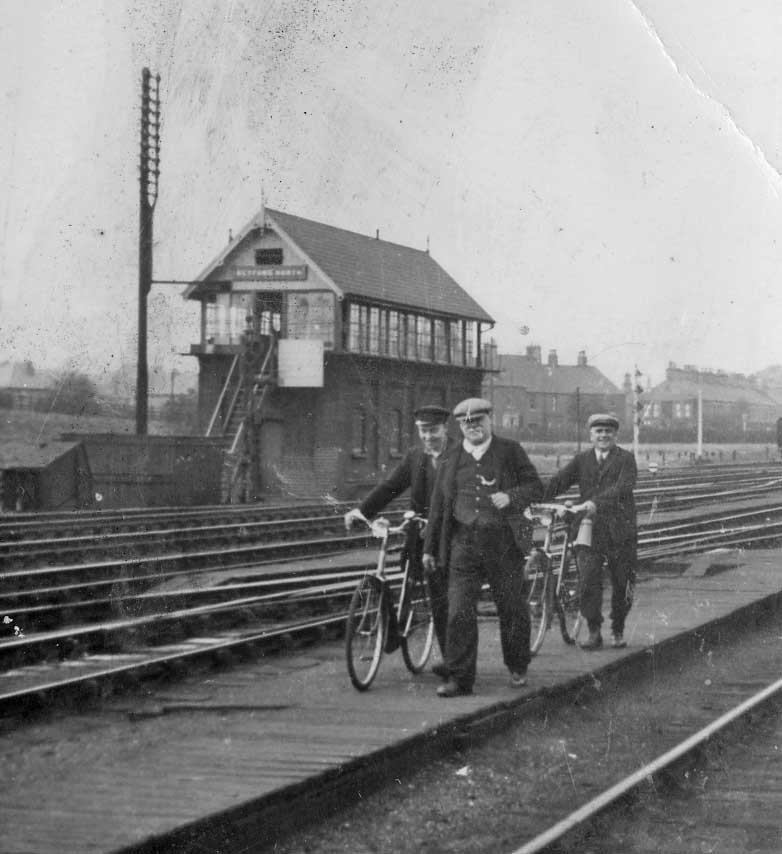 Retford North signalbox again, this time showing Mr Fred W. Blagg (middle) retiring as LNER Lead signaller in 1938.
Picture & Info kindly shared by Ron Beare (his Grandson).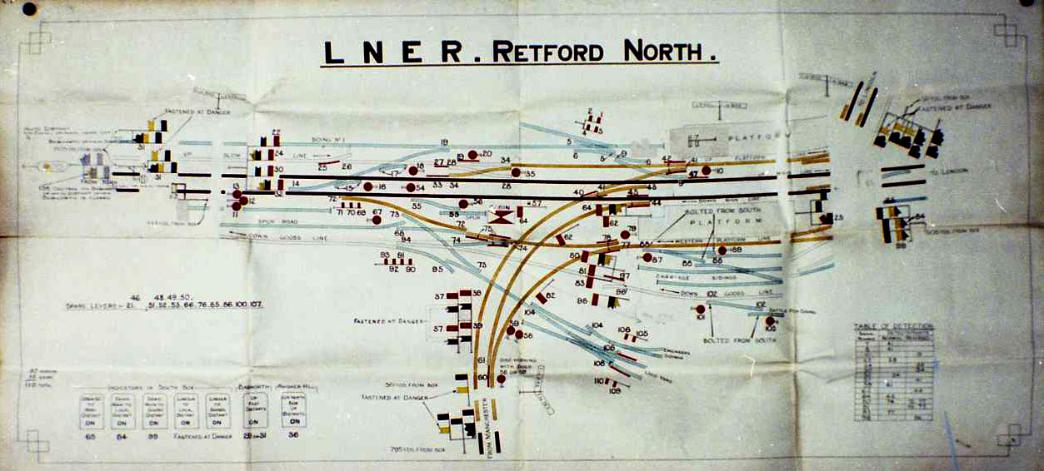 This great LNER diagram shows how large the junction was at the North end alone. It must have been a mass arrangement of wires and rodding for the signals and points. From the left was Edinburgh, right from London and below from Manchester and Sheffield (via the low-level).
Diagram received with kind permission from John Midcalf, shared via Chris Booth.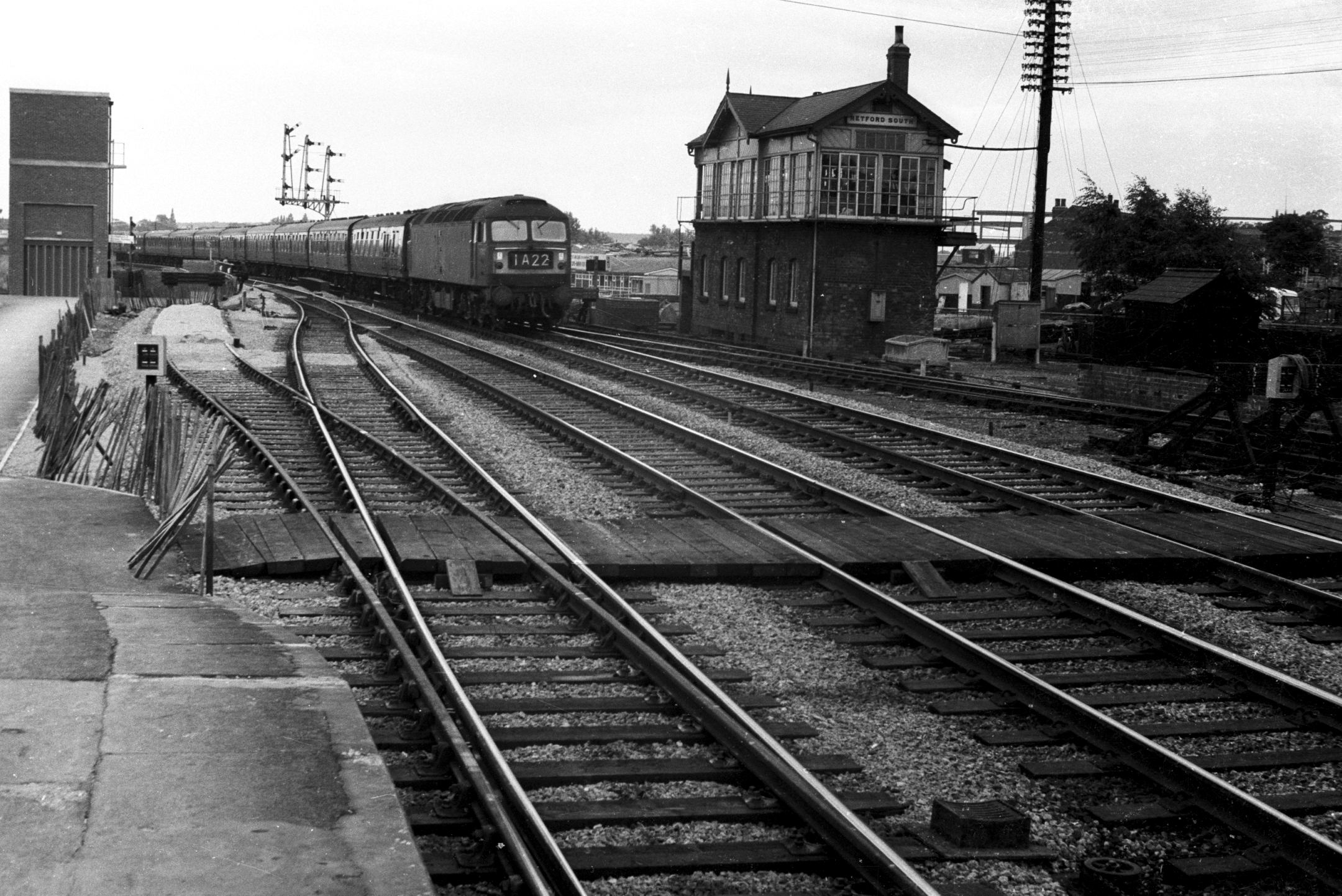 Retford South signalbox (above) which was positioned next to the flat-crossing although in this picture it has been removed and the lift shaft on the left signifies the existence of the access to the new low-level station. The line today however is much further away as the main lines were slewed over to make the line more curved to allow trains to travel at over 100mph.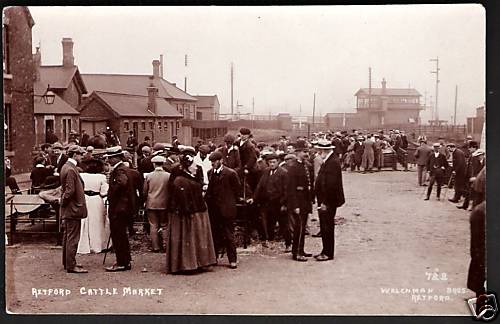 A fascinating picture showing the Cattle Market auction at Retford at the Cattle Market Hotel. Clearly seen is Retford South Signalbox dominating the background.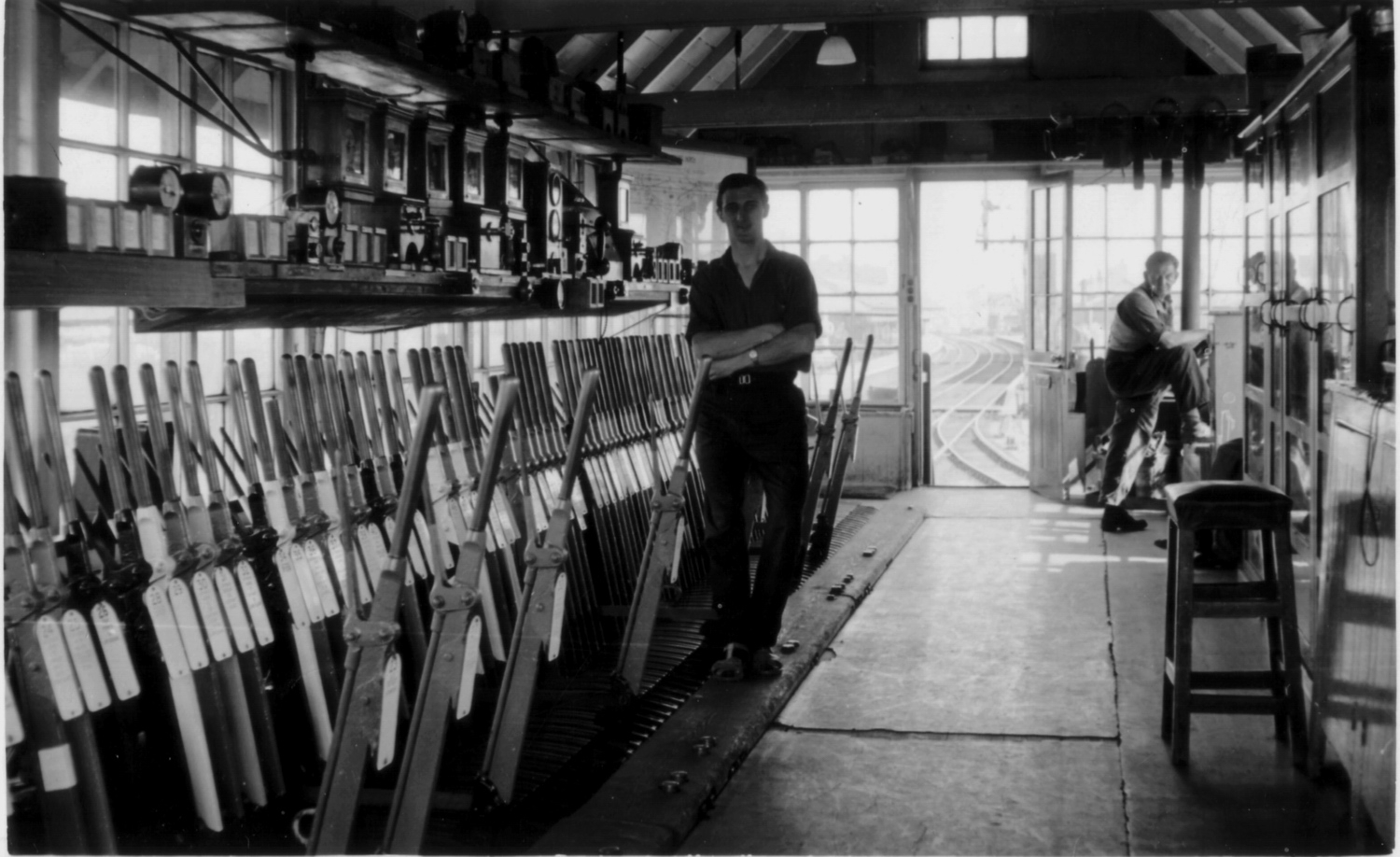 Pictured in Retford North is a very dear friend and excellent signaller Mr Arthur Morris, (lent against levers). Sadly no longer with us he spent his distinguished career as a signaller (from telegraph lad) in many boxes around the Retford area, eventually retiring from Thrumpton.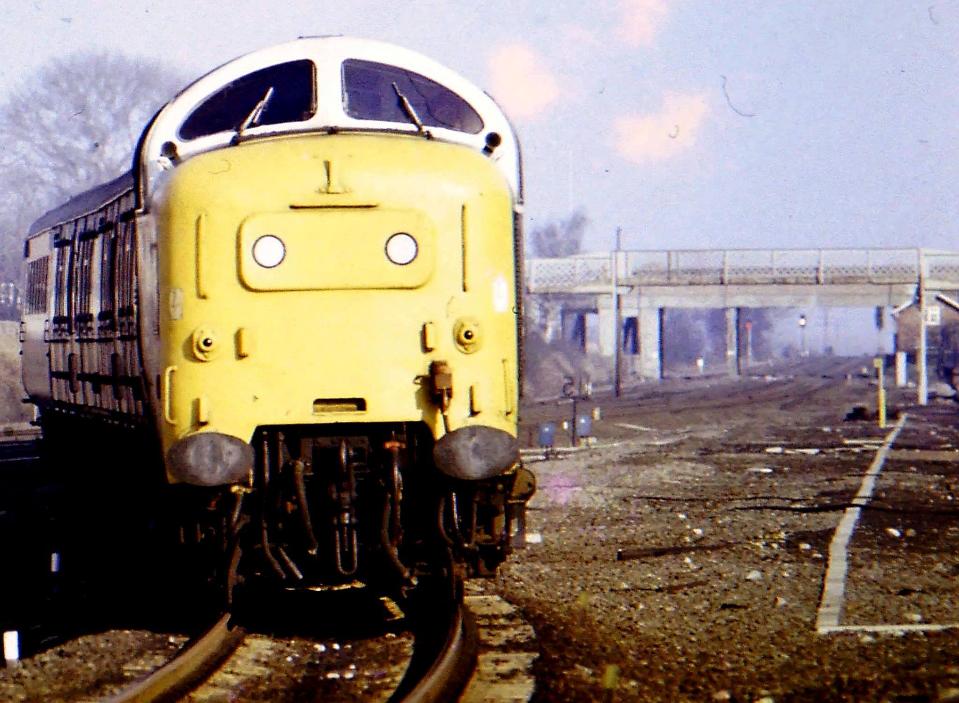 Old class 55 arriving into Retford in the 1980's on the upside passenger loop approach line before it was altered in the 1990's as it was said to be too sharp and drivers were saying they had to slow down too quickly approaching the station. The line now starts its approach from near the former crossing keepers house on the right.
Picture courtesy of John Miller.