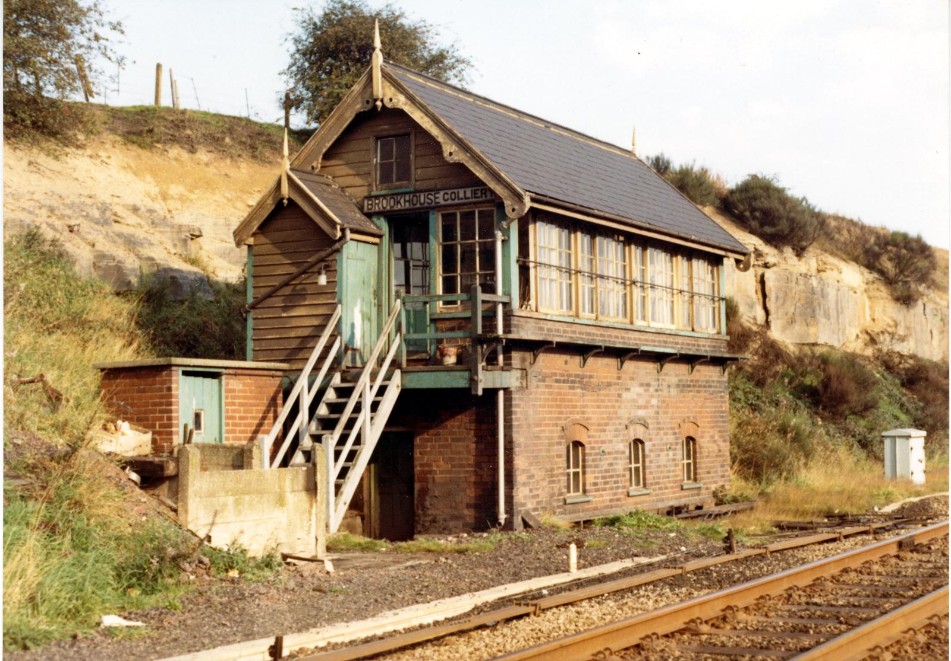 Brookhouse Colliery signalbox pictured in 1982 when still open. It was opened by the Manchester, Lincolnshire & Sheffield Railway Co. and was closed in 1986. (Opening date unknown at present).
The box was situated between Kiveton and Woodhouse boxes.
Pictured by John Cole, shared by Chris Booth.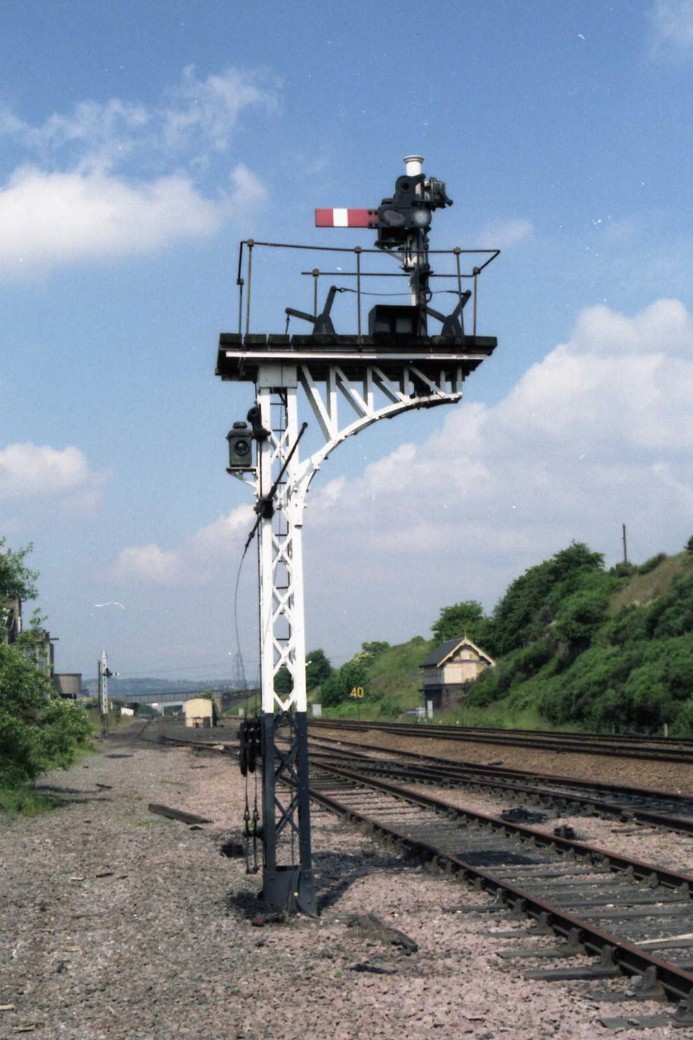 A disconnected signal and boarded up box in July 1986 and the line is now shared with Kiveton and Woodhouse boxes as the closed colliery (closed 1985) no longer requires a railway connection.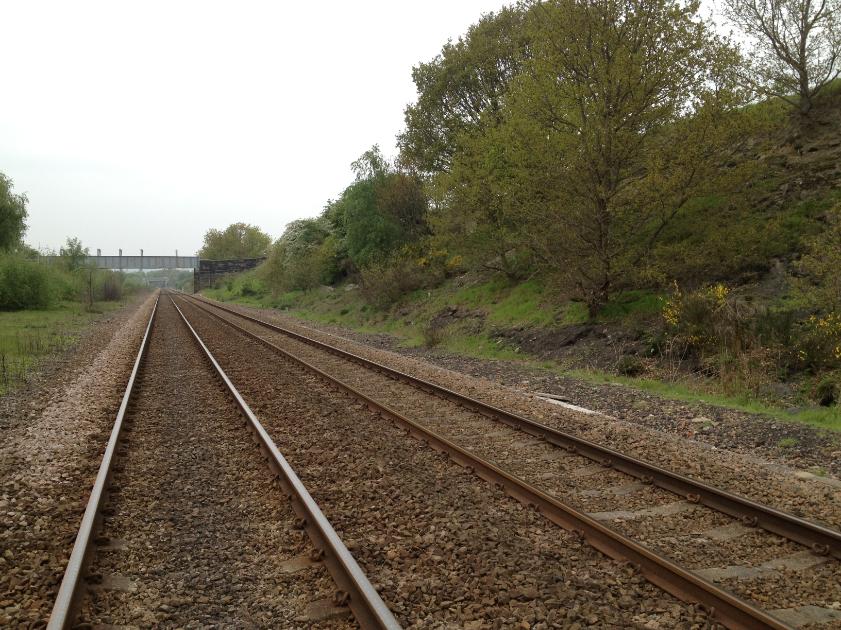 A similar view above in May 2012.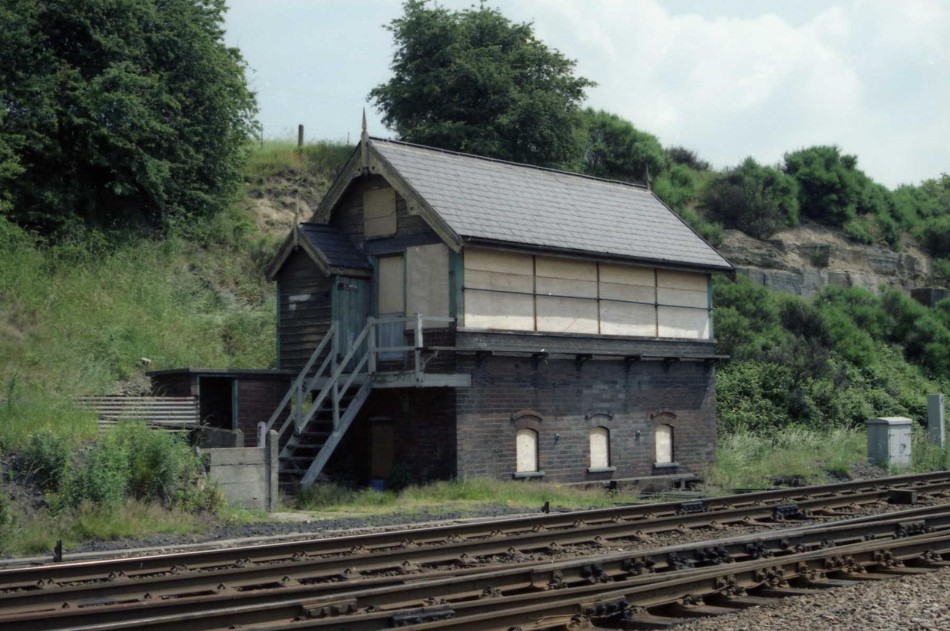 Another view of the closed box, again July 1986.
Pictures 1, 2 & 4 by Andrew K. Overton, shared by Chris Booth.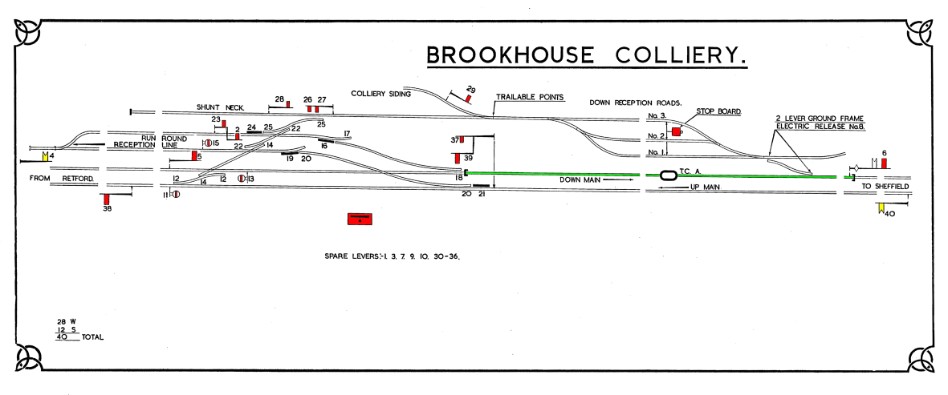 This fascinating copy of the signalbox diagram shows the actual layout. Today, nothing but the up and down mainlines exist.
Diagram courtesy of the 'Industrialogical Associates Collection' kindly shared by Andy Rush.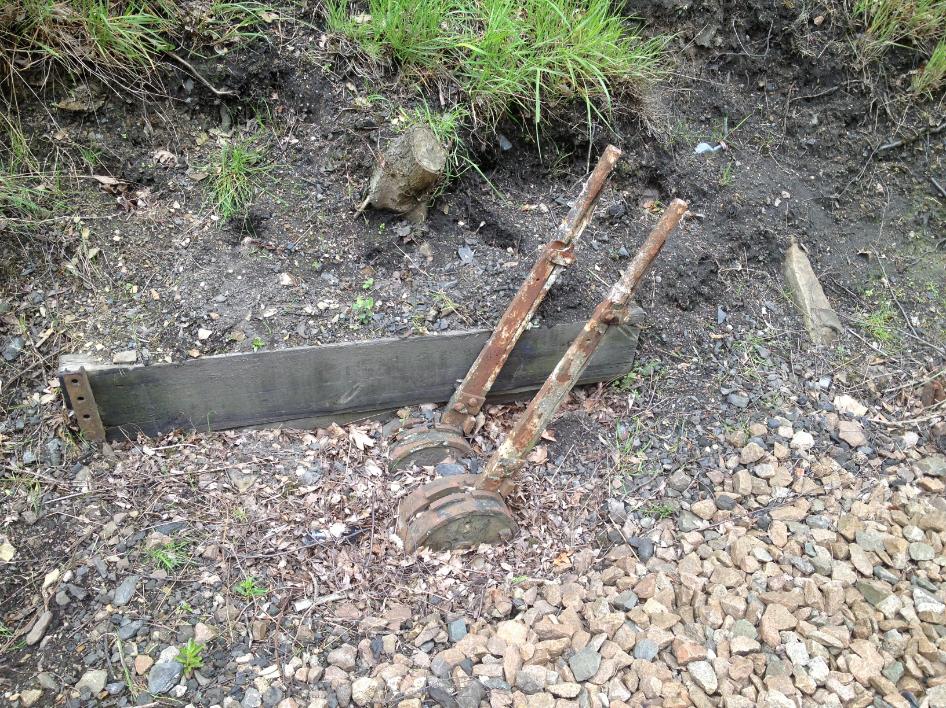 This is the two lever groundframe from the diagram above (on the right), still in situe 26 years after closure (Pictured in May 2012).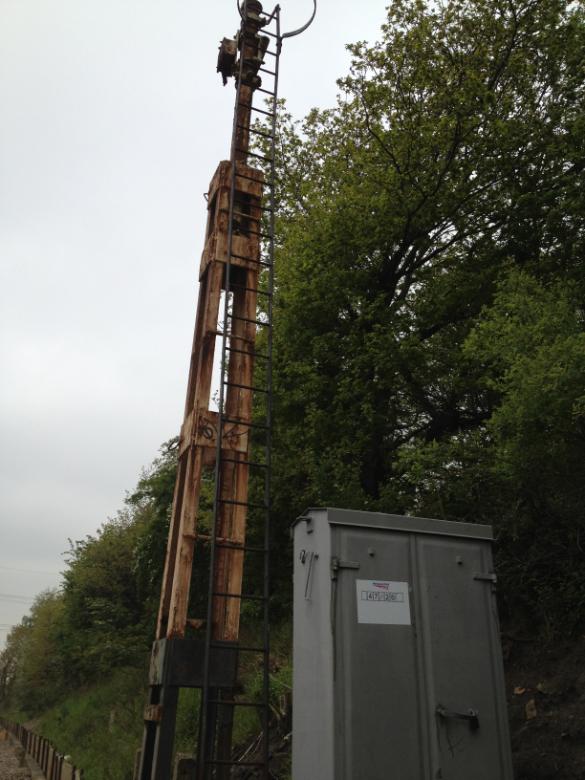 This is the remains of 'No.40 distant signal'. The grey location box at the side still has the signalling equipment for the signal although it was disconnected in 1986. It is now just used as a termination point for cables.
Pictured in May 2012.