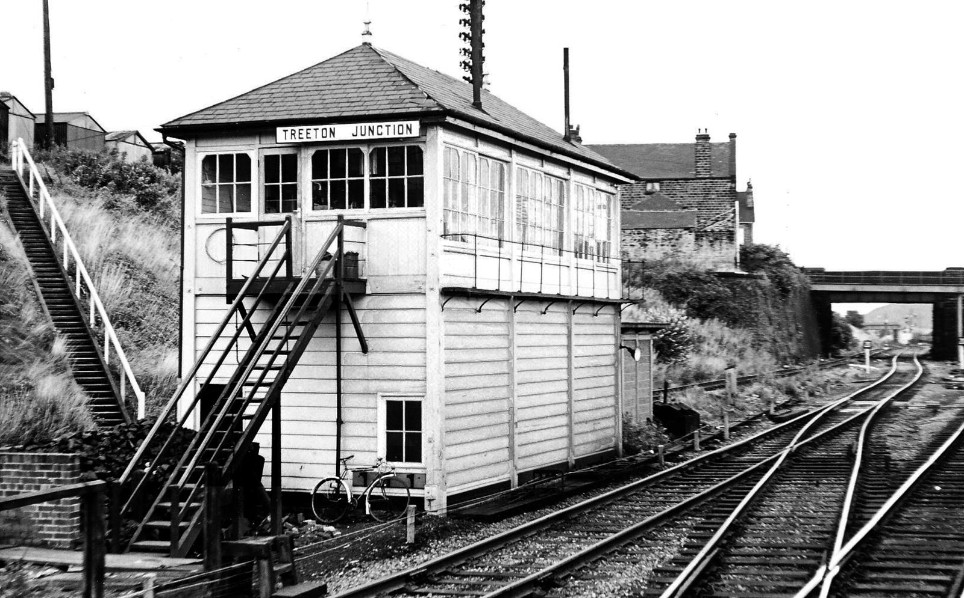 Treeton Junction was opened on 1st April 1900 to control the junction with the Sheffield District Railway. This railway connected the Midland Railway at Treeton, with the Midland Railway at Brightside, serving Catcliffe and West Tinsley Stations. It was redeveloped in 1965 to become the site of Tinsley Marshalling Yard and Treeton Junction was re framed in 1965 to control the new north to west curve towards Tinsley Yard. It closed on 3rd October 1982 when the area was taken over by the Treeton Jcn interlocking of Sheffield PSB.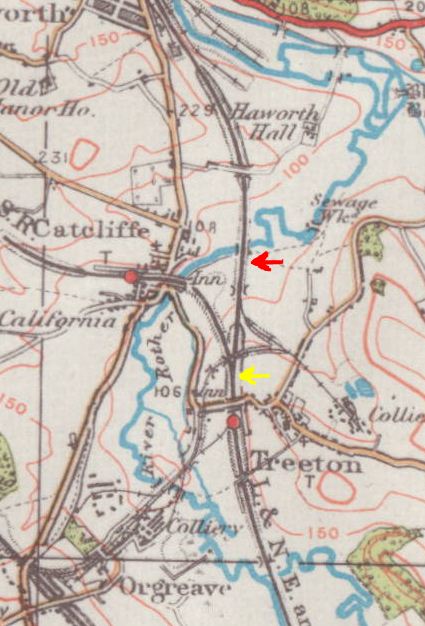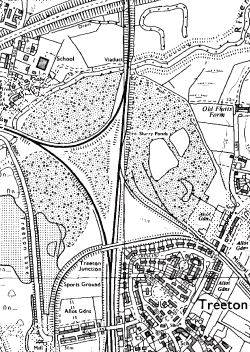 Ordnance Survey maps: on the left is from 1953, and only Treeton Junction (yellow) is present with Treeton Station closeby, the red arrow signifies where Treeton South would be built. On the right is 1968 and now Treeton South has been built to allow trains in from York & Manchester area's.
The Station:
The original Treeton Station was opened on the 6th of April 1841, but closed just a year later. The 'new' Station was built in the same place and opened on the 1st of October 1884 and was subsequently closed on the 29th of October 1951.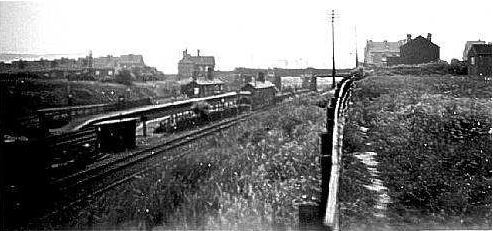 Treeton Station pictured in the 1950's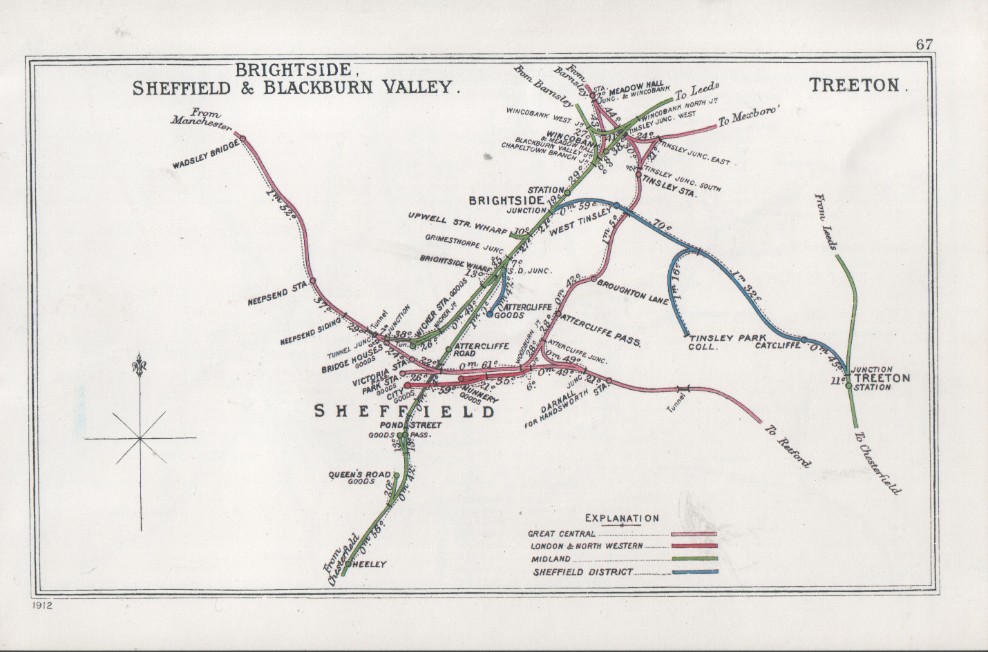 This Railway Clearing House Diagram dating 1912 shows the original lines in the Sheffield area including Treeton.