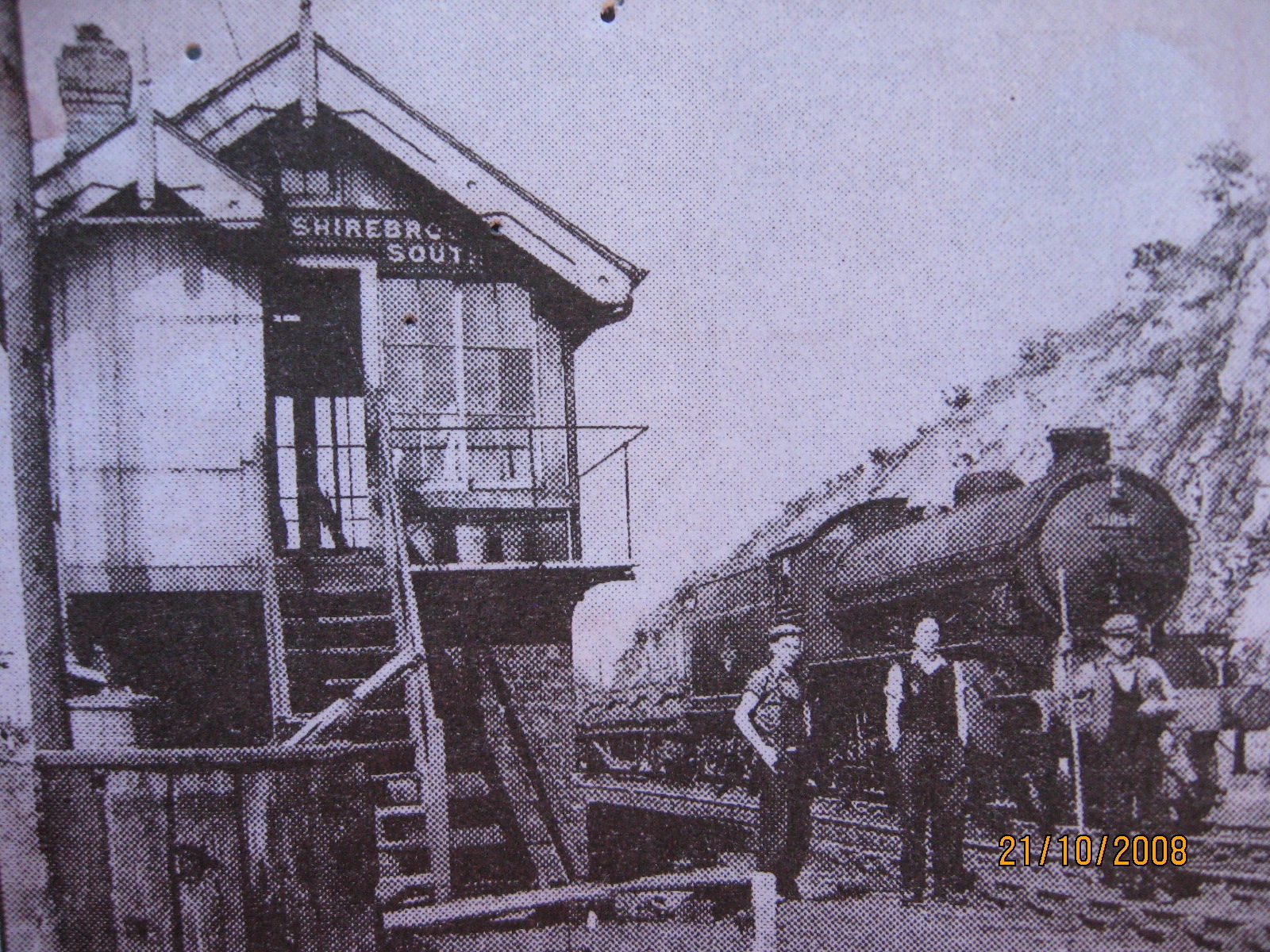 The Shirebrook South Signal Box pictured was actually situated on the GNR Leen Valley Extension. It controlled the GNR Junction to Shirebrook Colliery and the environs of Shirebrook South Station.
During the first half of the 20th century Shirebrook had 3 stations: Shirebrook South (GNR), Shirebrook North (formerly Langwith Junction(LD&ECR/GCR)) and Shirebrook West (the location of the Robin Hood line station(MR)). Although Langwith Junction station changed its name to Shirebrook North, the Signal Box retained its original name.
In the first decade of the 20th century the Langwith/Shirebrook area had 11 Signal Boxes:
Shirebrook South; Shirebrook Sidings; Shirebrook Station; Shirebrook Junction; Langwith Sidings; Langwith Junction East; Langwith Junction; Langwith Colliery Junction; Langwith Station; Langwith Colliery Sidings South; Langwith Colliery Sidings North.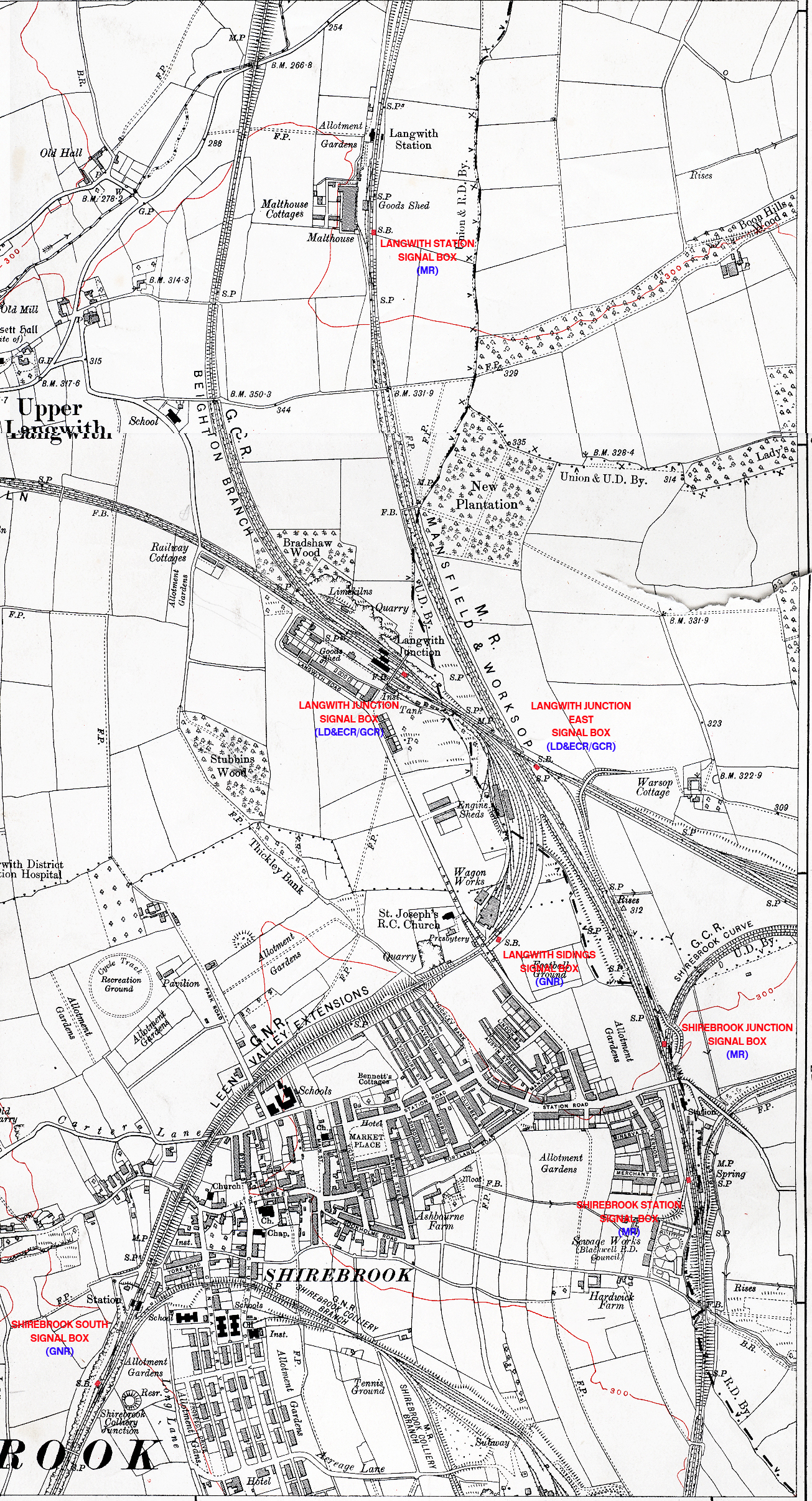 This fasinating map shows where Shirebrook South SB was located and other Signalboxes in the Shirebrook and Langwith Jn area's.
Thanks to Neil Baker for the information and map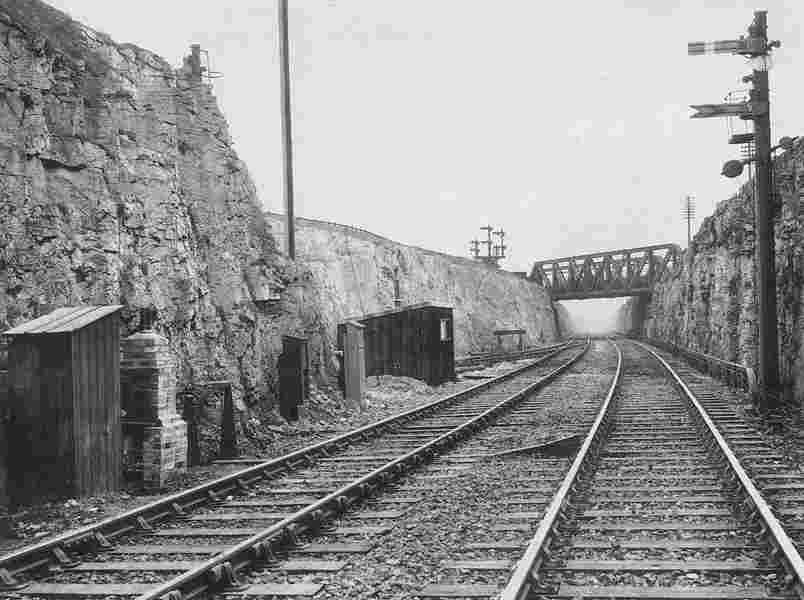 The picture above is taken in 1929 (courtesy of Neil Baker).
The photographer is stood in what is locally known today as Shirebrook Cutting, but when the Shirebrook had a massive railway presence it was known as Shirebrook East Jn.
The photo shows a rare glimpse of the former Welbeck Colliery branch to the left and also the former LD&ECR lines over the bridge.
What is not so noticeable is the difference in the signalling arrangements, the signals are clearly lower quadrant on the LD&ECR and upper quadrant on the Midland Region.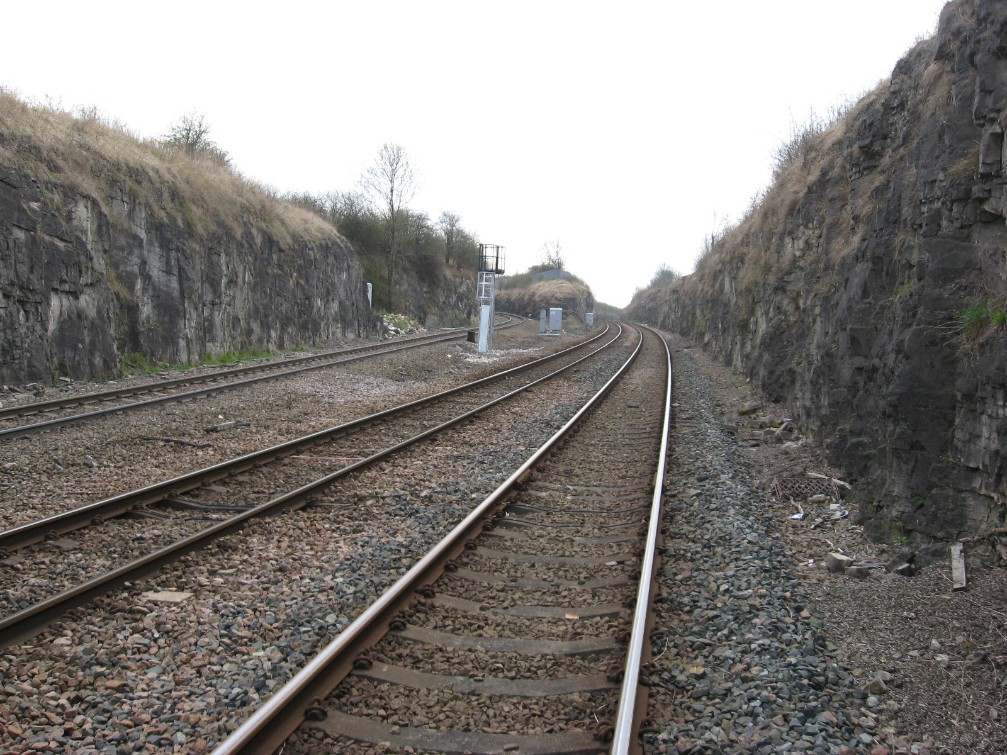 The photo taken in 2010 shows a similar view showing the same lines now the Robin Hood line from Worksop to Nottingham. The former line to Welbeck Colliery is dismantled and the cutting is filled in and the 'new' line to Welbeck Colliery via Warsop jn is now in situe (going around bend to the left). The bridge which carried the former LD&ECR has gone as is the line itself.
The structure in the centre of the picture is for the tail lamp camera used to check all of the train is complete before Shirebrook signalbox can give 'train out of section' instruction to Worksop signalbox, this used to be to Elmton & Creswell signalbox which closed on the 24th of April 2010.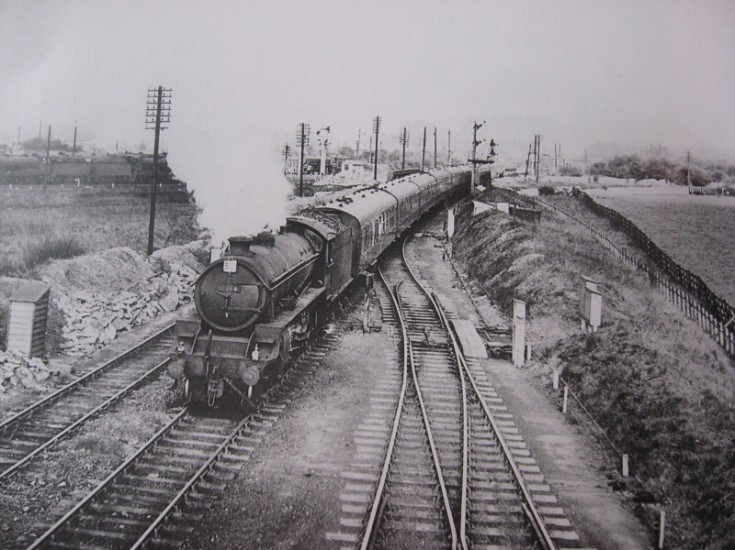 Shirebrook South Jn (date unknown), showing the Midland line passing over the GCR before the bridge was removed and the cutting provided for a connecting line as seen in picture above. Today the line is singled and serves Thoresby Colliery and the new High Marnham test line.