The many lines and signalboxes featured on this website were closed in the sixties, many were closed elsewhere because of the infamous report compiled by Dr. Beeching in 1963.
In 1962 the transport minister Mr Earnest Naples appointed Mr Richard Beeching as the head of British Railways to cut costs which were spiralling out-of-control.
By 1960 BR's deficit was £68m, increasing to £87m in 1961 and eventually to £104m in 1962 (£1.88billion in 2006 money).
Dr.Beeching published his report called 'The reshaping of British Railways' on the 27th of March 1963.
The report recommended the closure of 5,000 route miles of track and 2,363 stations (out of around 7,000). The cuts would also see the loss of around 70,000 British Railway jobs.
By 1975 the UK's railway network had shrunk to just 12,000 miles and around 2,000 stations.
The report had had a major impact on the countries rail network but infact FAILED to halt losses or increase profitabilty.
In February 1965, Dr.Beeching released another not so well known report stating he wanted to axe more of the infrastructure which would have left the UK with just 3,000 miles of mainline track. The Government rejected the plan.
It is still not known to this day whether Dr.Beeching resigned or was sacked.
You can read the full reports by clicking this LINK.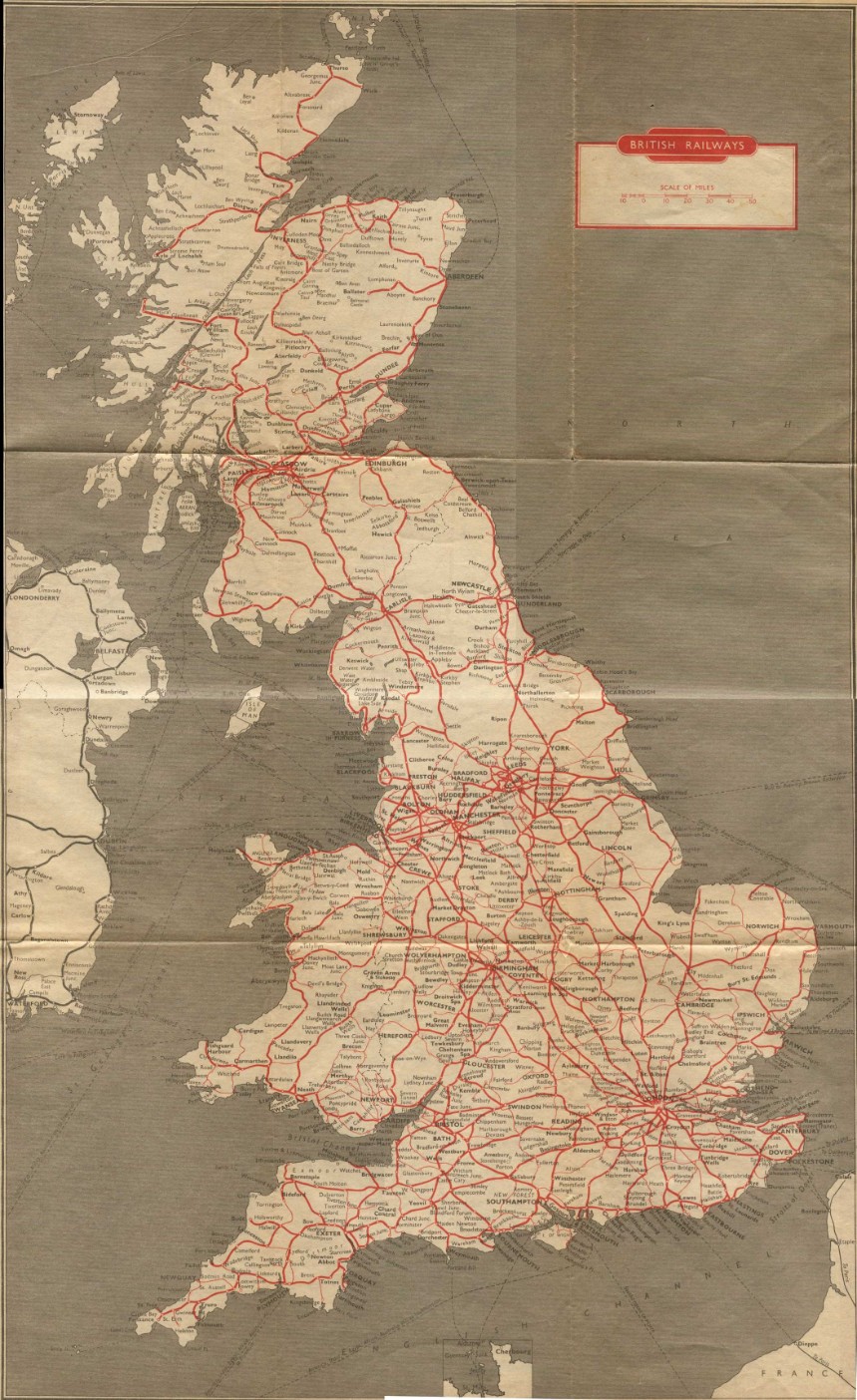 Above: British Rail passenger network map in 1961, before any cuts were made.
Below: British Rail Passenger network map in 1969, clearly showing some of the lines that disappeared after the Beeching cuts.