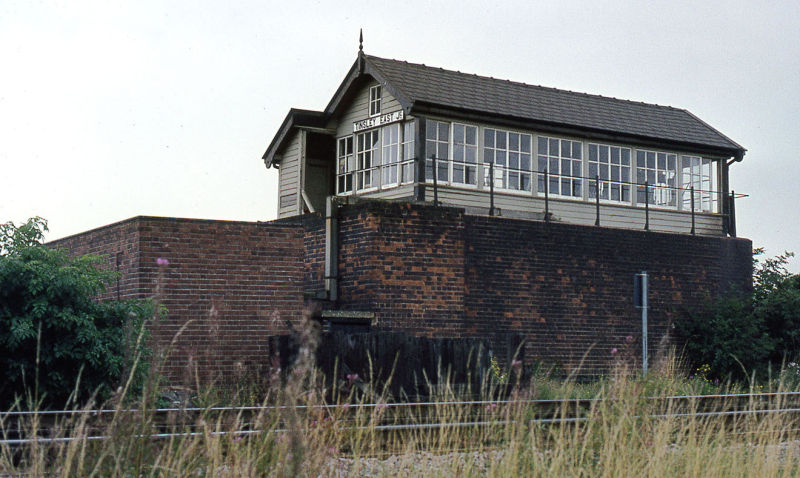 Tinsley East signalbox pictured in 1982, was located between Rotherham main signalbox and Woodburn signalbox.
It was severely damaged by fire in 1985, and was subsequently repaired and re-opened.

The actual location was close to a steel factory in Tinsley now a exhibition centre called Magna. The remains of the box are only accessible to railway staff as it is located near to 302 points where the former line was singled.
The box was closed on the 8th of November 1992 when the signalling equipment was upgraded and the line was singled.
Today the line sees the occasional freight (mainly at night) but its primary use now is for the tram-train which currently sees three trams an hour in each direction. It is used occasionally as a passenger diversionary route.

Between Tinsley East and South Junctions is the new Tinsley North Junction which was provided to enable the tram-trains to enter and exit the railway network. A new junction at Rotherham Station called Parkgate Junction was also provided for the same purpose at the other end.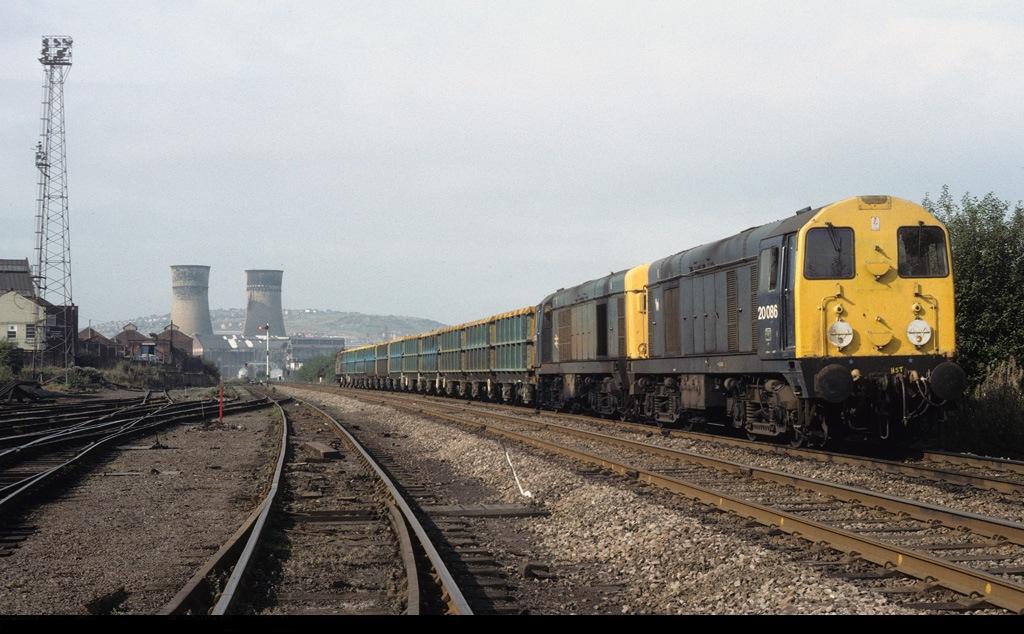 The picture above shows a train leaving Tinsley Marshalling Yard and has just passed Tinsley East signalbox.
The signalbox is not very clear, but the bridge over the Don is just about visible in the distance.