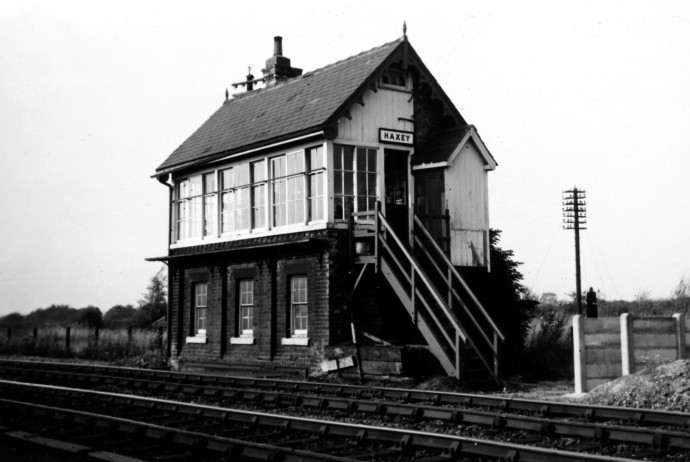 Haxey signalbox opened in 1877 and closed in 1977, the box controlled the area from Misterton signalbox to Park Drain signalbox, control through resignalling was transferred to Beckingham and Finningley.
The junction at Haxey was quite big in its day with three railway stations closeby. The scene today however justs represents a two track stationless through route from Gainsborough Trent junction to Doncaster.
The line at the time split into two seperate branches, one to Bawtry and one to Goole, the GE image below shows the old track beds and how it was. The track bed and embankments to Bawtry are still visible today in places.
The line from Gainsborough Trent to Doncaster was owned by the Great Northern & Great Eastern joint Co. (GN&GE), and the line to Goole (Marshland Junction) was owned by the Axholme joint railway Co. (AJL), a venture between the LMS & LNER.
Top picture of Haxey in 1970 courtesy of John Law.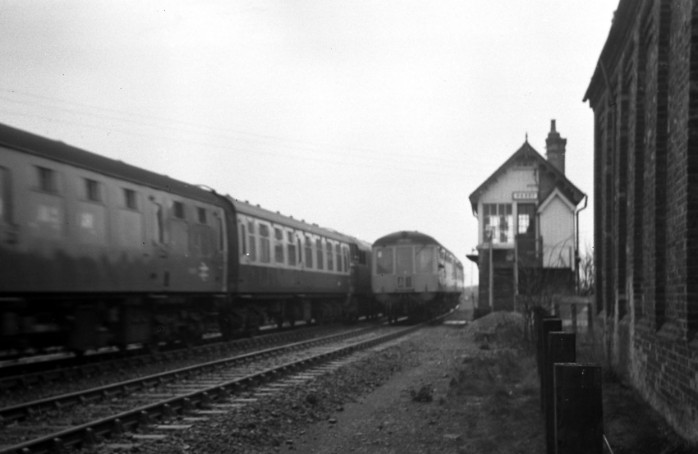 A failed train awaits recovery as another passes Haxey signalbox in 1971.
Courtesy of John Law.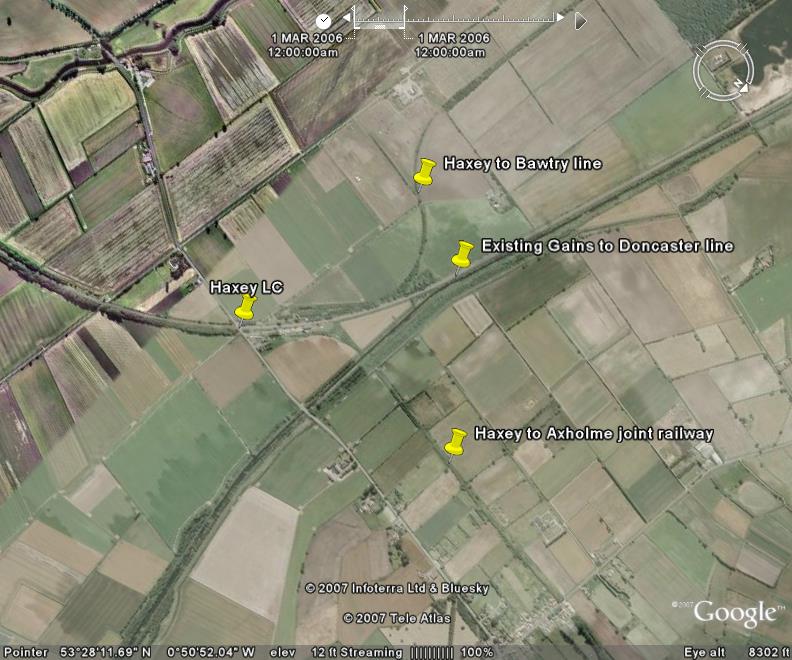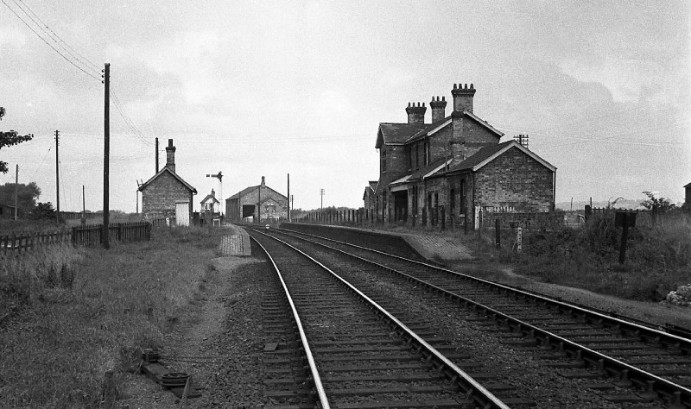 Haxey & Epworth station pictured in 1969 looking towards Doncaster. This was situated on the GN&GE joint line between Gainsborough to Doncaster.
A second terminus station was situated at Haxey called 'Haxey junction station', this provided a link between the GN&GE joint line & the AJL.
On the branch line to Goole was Haxey Town station in the village itself, then further towards Goole was Epworth station. The Axholme joint railway branchline closed on the 17th of July 1933.
The station opening & closing dates are; Haxey; opened 15th July 1867 (renamed to Haxey & Epworth in 1884), and was closed 2nd February 1959. Haxey Town; opened 2nd of January 1904, closed 17th of July 1933. Haxey Junction station has the same opening/closure dates as Haxey Town.
Picture courtesy of John Law.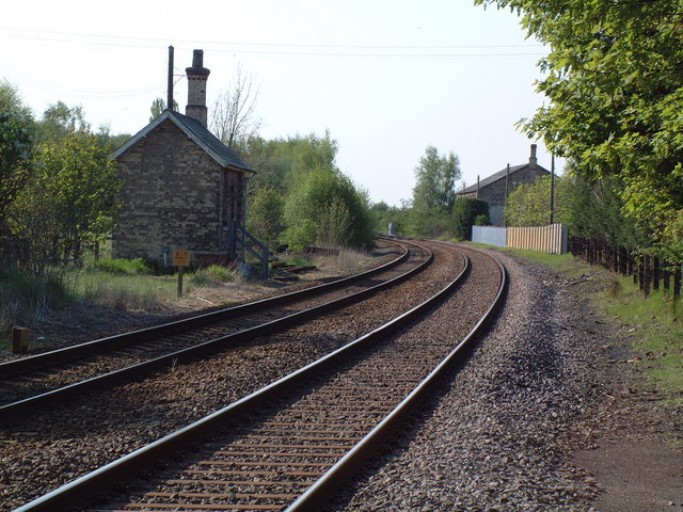 A similar view showing just the small brick building and the large engine shed in the background are the only reminders.
Pictured by David Squires.