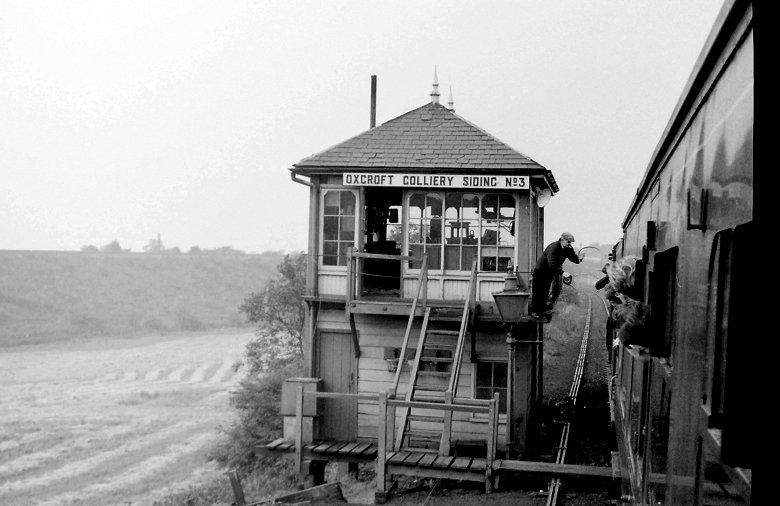 Its the 1st of October 1966 and a passenger special is passing Oxcroft Colliery Sidings No.3 signalbox.
Picture courtesy of Peter Churchman.
The Oxcroft area at one point had five collieries, all numbered one to five, although Oxcroft number 2 was locally known as Barlborough number 2.
Oxcroft colliery number 3 was situated just off the Clowne branch (from Creswell to Seymour Jn), this signalbox was situated at the junction where this branch spurred off.
Looking at historical maps, it seems all the other colliery lines were either served by private signalboxes or tramlines. Ordnance Survey maps from 1938 also show Barlborough Colliery Jn signalbox located where the LNER passes over the LMS near Slayley Hill Road.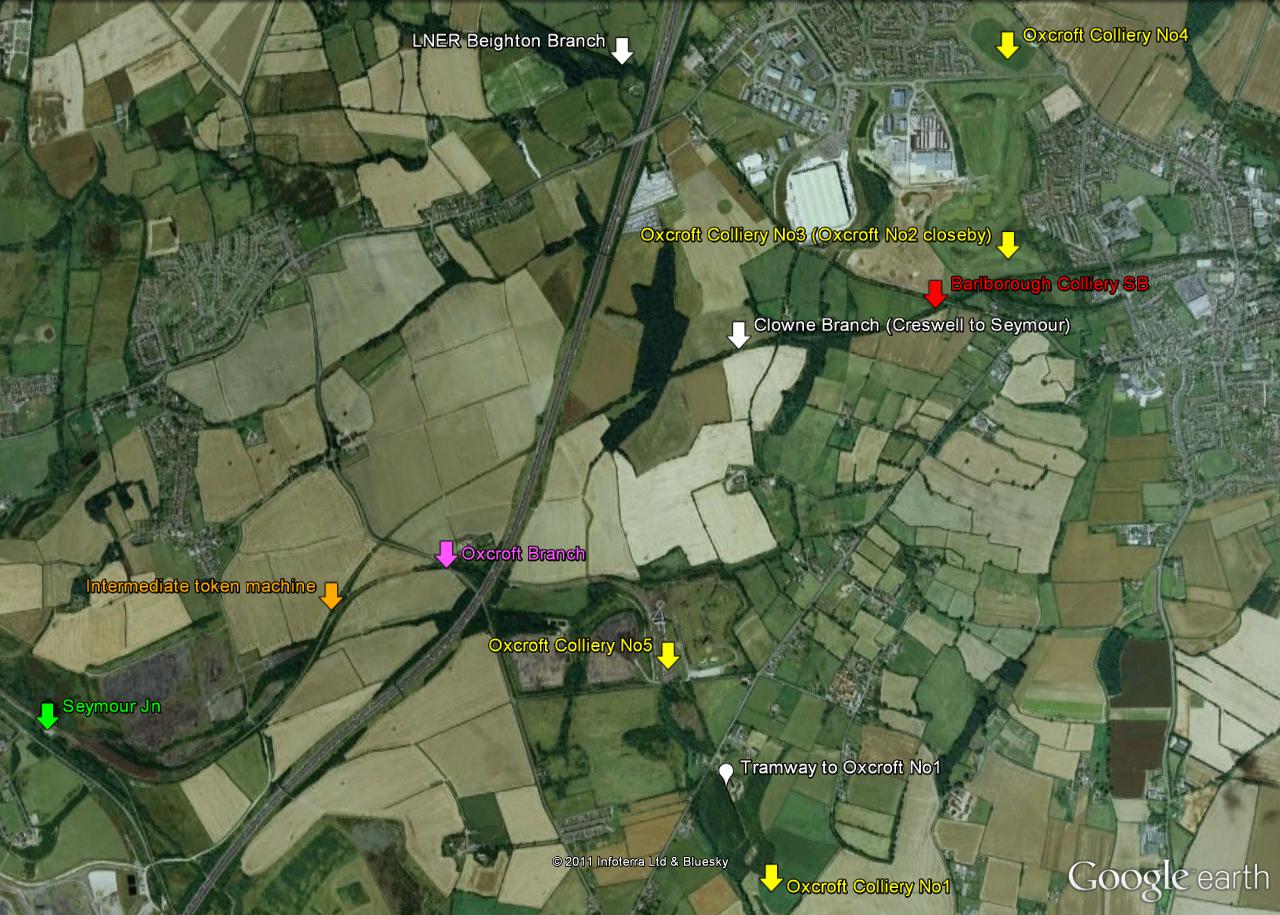 This Google Earth image shows the location of all Oxcroft collieries and the signalboxes. Today only the Clowne branch is in situe from Creswell to Seymour, although closed, heavily overgrown and vandalised. (See the Clowne page for more information and pictures).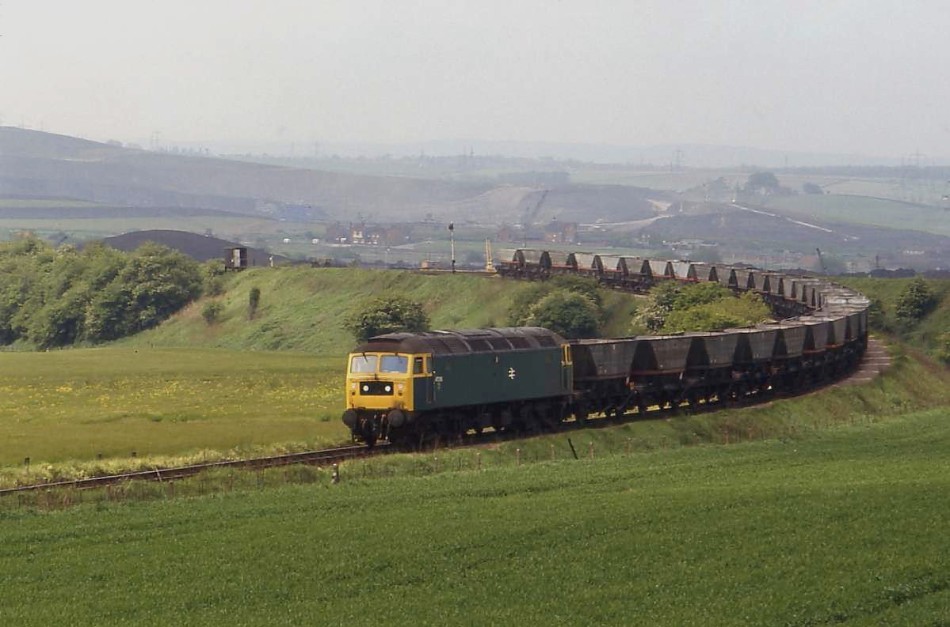 This great shot shows a train arriving into Oxcroft Colliery (number 3 was the last to close out of all five), so it was later known as just 'Oxcroft'.
The small hut on the left contained the token machine which controlled trains between Creswell Jn signalbox and Oxcroft, it also enabled the points to be unlocked and moved by the driver of the train. I remember having to facing point test the points in the early nineties, which involved a treacherous muddy route through fields!
Picture courtesy of Phil Sangwell.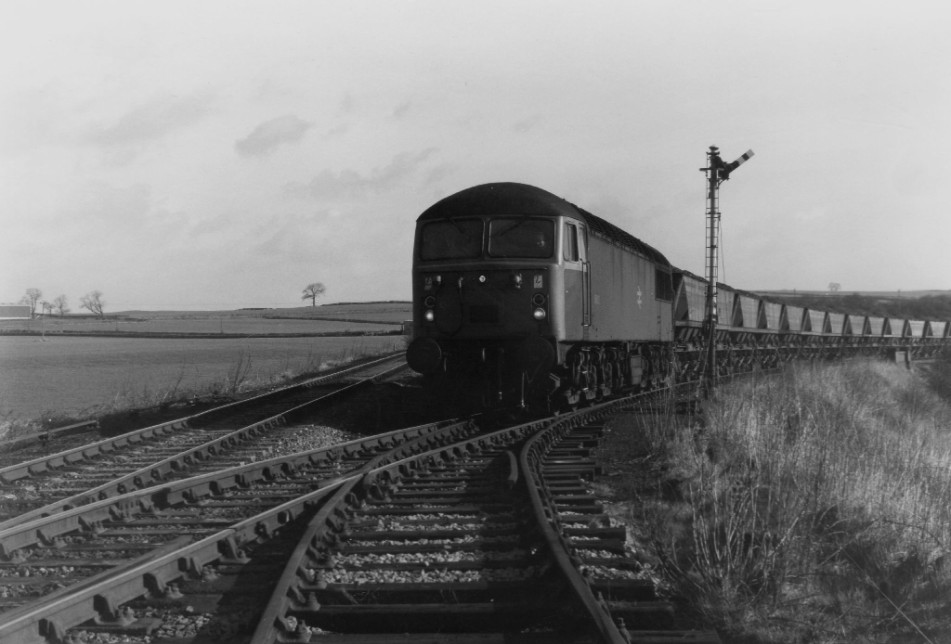 Another great shot, this time a loaded train leaving Oxcroft. The signal signifying the existence of Oxcroft Colliery No3 signalbox before token working was introduced after its closure.
Picture courtesy of Phil Sangwell.