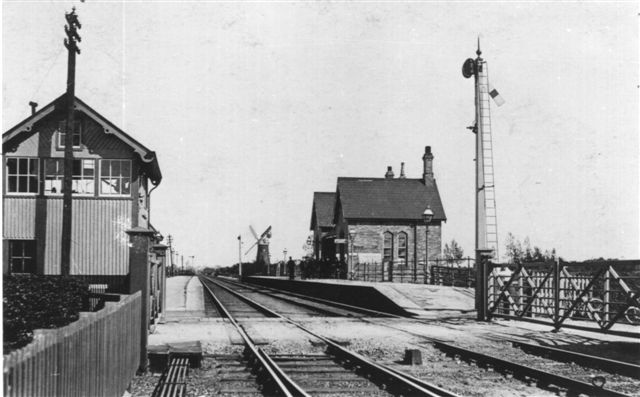 An undated view of Leverton Station and signalbox on the former passenger line from Retford to Lincoln.

The photographer is stood facing Lincoln, what will later become the Cottam power station line entrance only.

Thanks to information from a local Leverton worker, the windmill has been confirmed as South Leverton windmill, later demolished.

See the Clarborough Junction page for more information on the branch to Lincoln.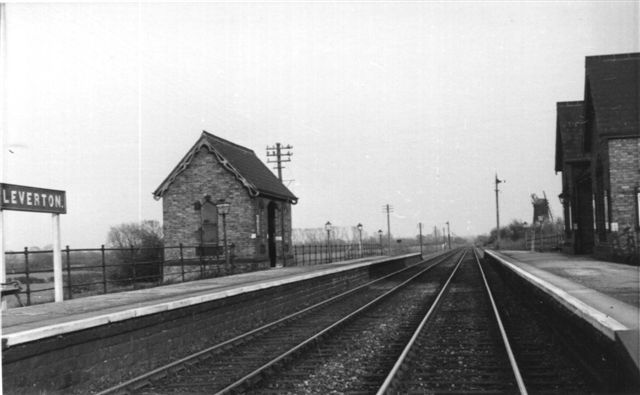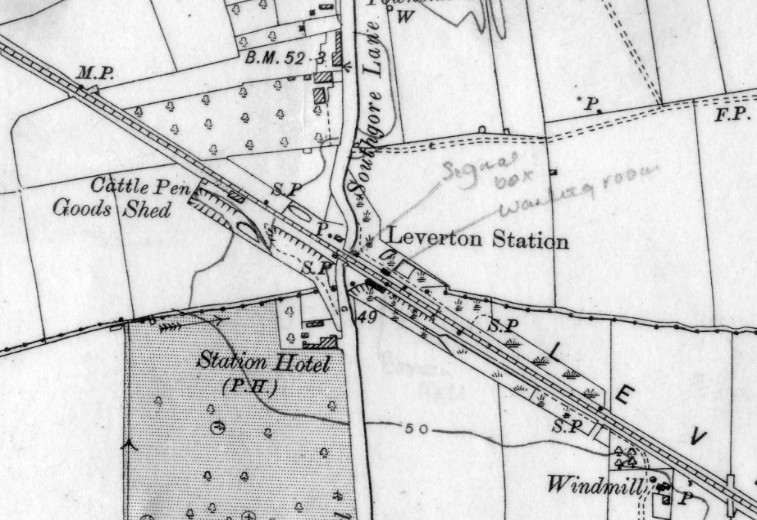 A map donated by a visitor shows the station, station hotel (which has since been demolished) and the location of South Leverton windmill.