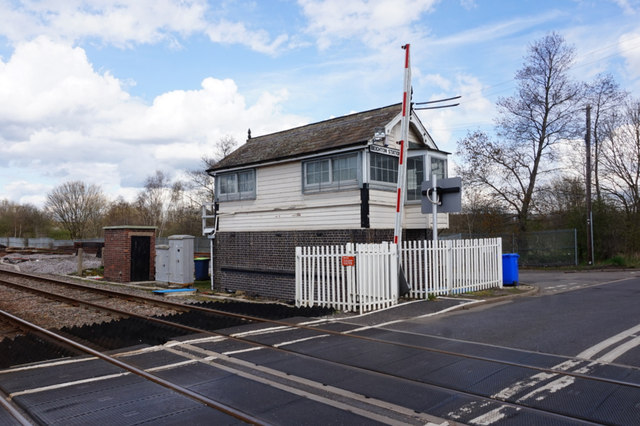 Beighton Station signalbox pictured above by Ian S (courtesy of Creative Commons License).
The signalbox opened in 1890 and was closed and subsequently demolished in March 2021 with control going to the Route Operating Centre (ROC) in York to the Rotherham Workstation with signals now carrying the prefix 'WN'.
The crossing is now fully automatic using the Obstacle Detection system using a RADAR and LIDAR's, this is the first type of this crossing to go in the Sheffield area. It was also renamed Rotherham Road LC, which is not to be confused with the crossing that had the same name which was situated in Rotherham!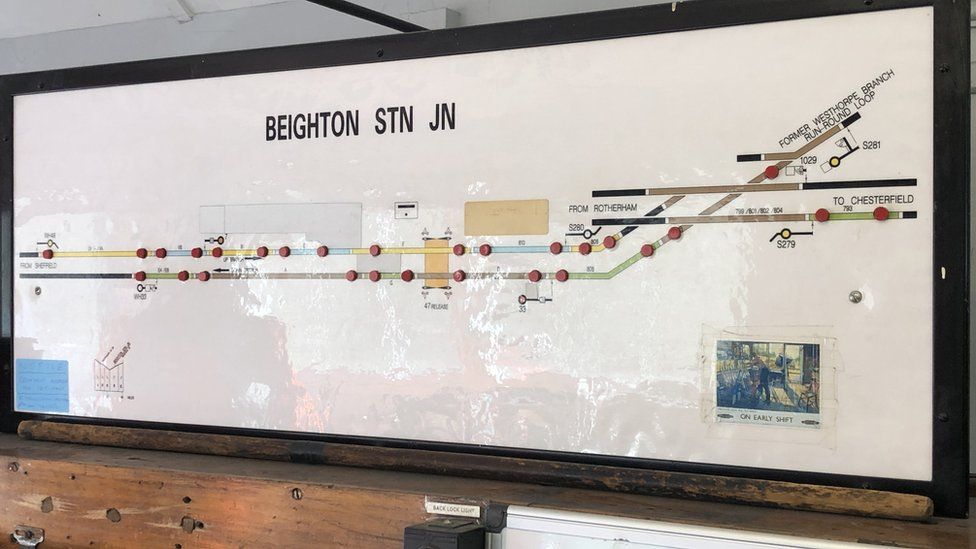 The signalbox panel, pictured just a few days before closure (picture from BBC website).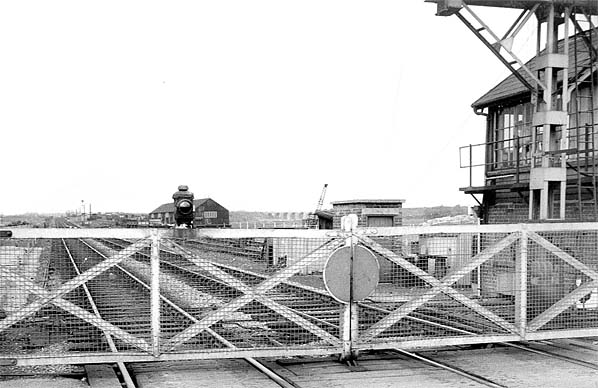 March 1963; showing the extensive Beighton Yard and crossing gates. Pictured by Ben Brooksbank.
More pictures can be viewed by clicking on this LINK.
The following pictures are what I took seven days after closure, showing the new crossing equipment.