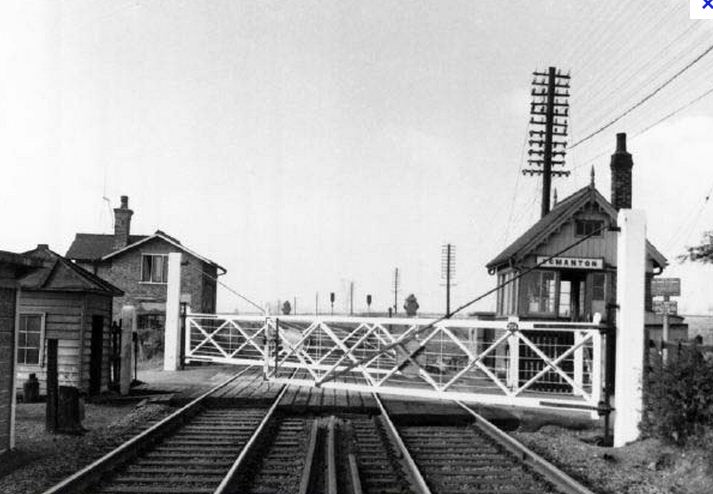 Egmanton signalbox pictured on the 7th of November 1964 on the then LNER (now the East Coast mainline). The box was closed on Sunday 24th of October 1976. The crossing was upgraded to lifting barriers and control transferred to Carlton Gate box via CCTV.
The opening date is unknown, although maps from 1885 show the box in situe along with a working windmill next to the crossing.
There were two loops on eitherside of the up and down mainlines with a sand drag behind the signalbox, these were abolished with the box.
The crossing was named after the nearest village, which of course was Egmanton although it is nearly three miles away. Anyone wishing to find the crossing would inevitably be directed to a village without a railway!
Today the crossing is very much unchanged since the transfer to Carlton, except of course the introduction of the overheads now dominate the skyline.
Photographed by H B Priestley.