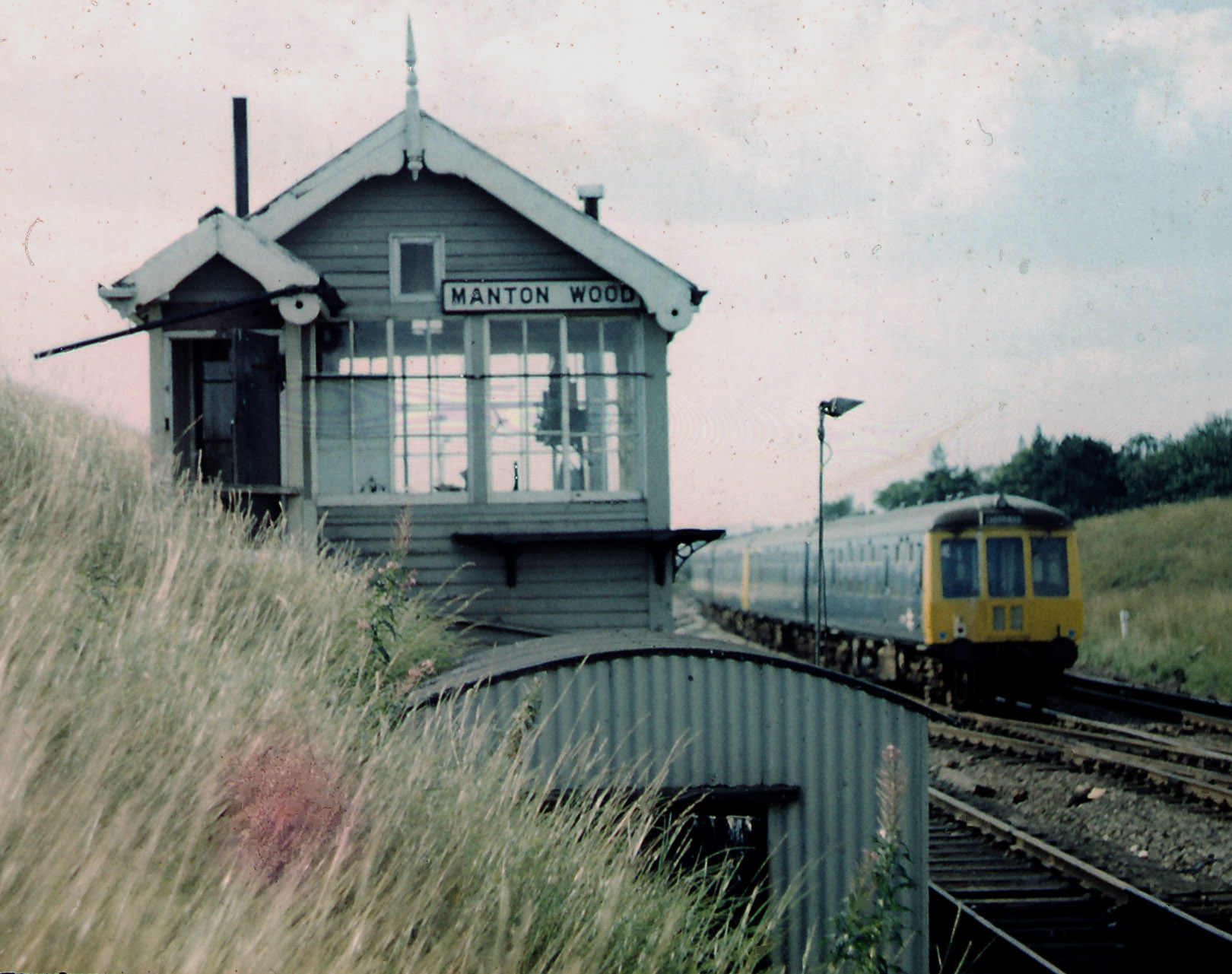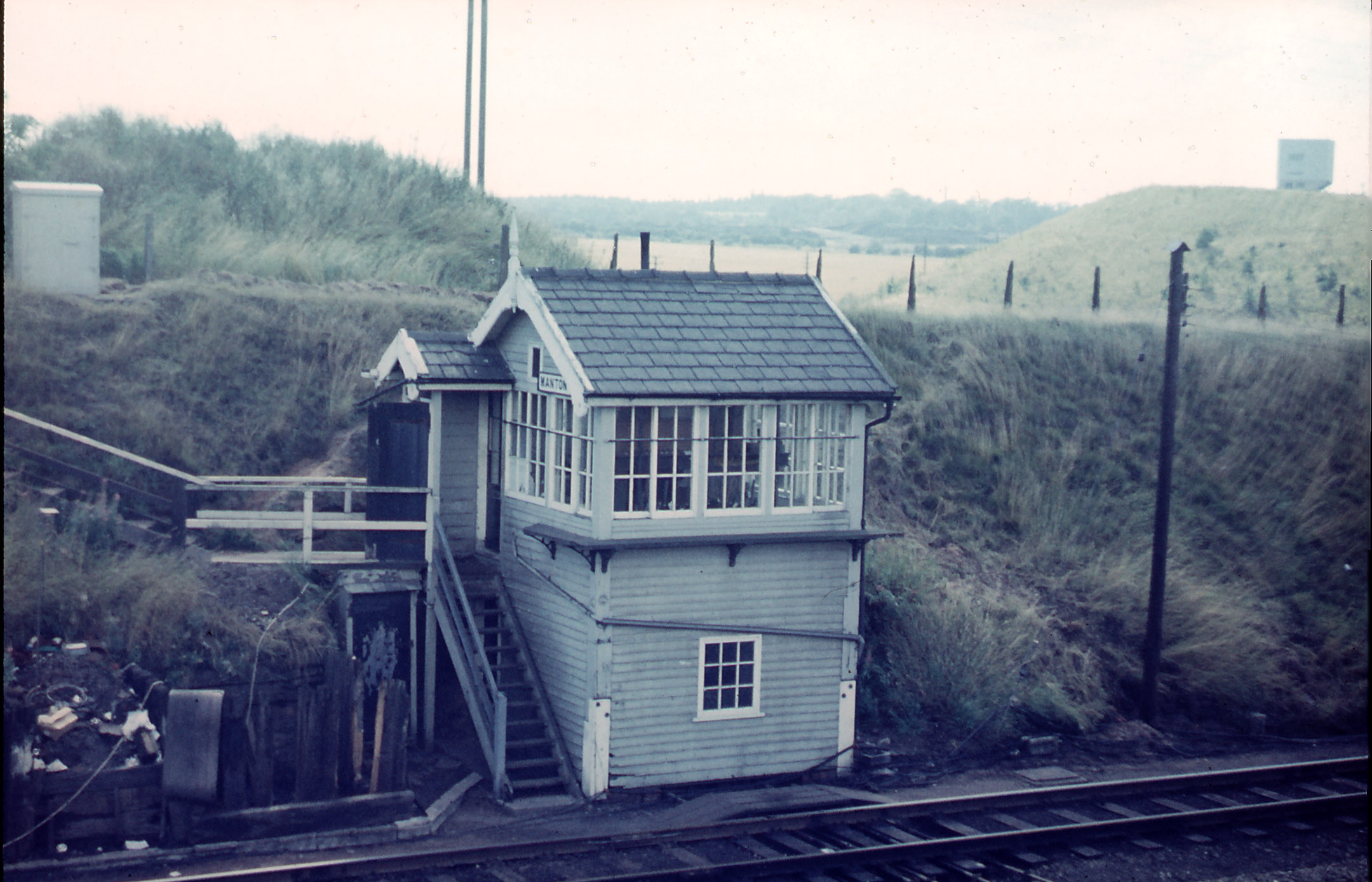 Manton Wood signalbox pictured in the 1980's.
The box was closed in 1984 and control transferred to Worksop East, however since then Worksop PSB was opened in 1997 and all signalling in the Worksop area including Manton is controlled from there.
The box was situated on the downside on the outskirts of Manton where Manton Wood enterprise park is situated closeby today.
The layout of the line has changed considerably as the line in the picture going into the former Manton Colliery has been lifted and the only way into Manton was from the Worksop direction using a run-round/sidings line.
The sidings today although a little delapidated are still used for the last Nottingham (Robin Hood) train which is stabled in here to let the Lincoln train pass.
The signalling bewteen Manton and Kilton was upgraded in 2006 to the new LED colourlight type signals and had new equipment cabinets ("locs") installed on gantries which were, i'm told, slated by HMRI (Her Majesty's Rail Inspectorate) for being unnescessarily high off the ground for no apparent reason!
The new equipment fell foul not long afterwards when vandals stole the doors and earthing cables and ladders from the locs.
The crossover at Manton Wood was upgraded too to new HW style point machines and concrete bearers with adjustable stretchers.
There have been unconfirmed rumours too that B&Q have shown an interest into having rail links with their distribution centre.