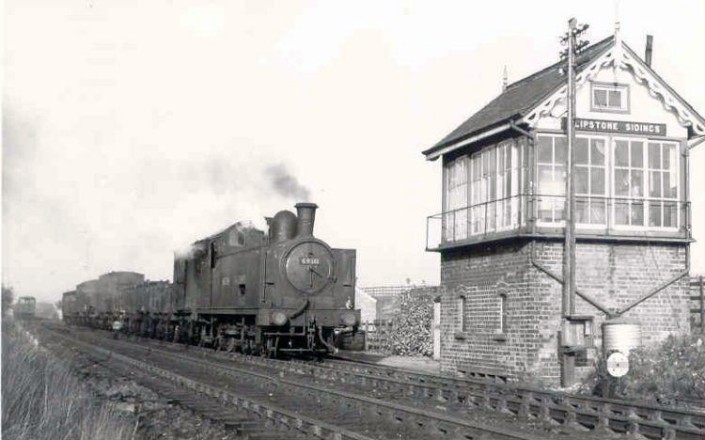 Clipstone Sidings signalbox pictured on the 21st of October 1950.
The box was situated around the corner from Clipstone West Jn, towards Welbeck Jn.
Today no signs of the box or the lines it controls exist.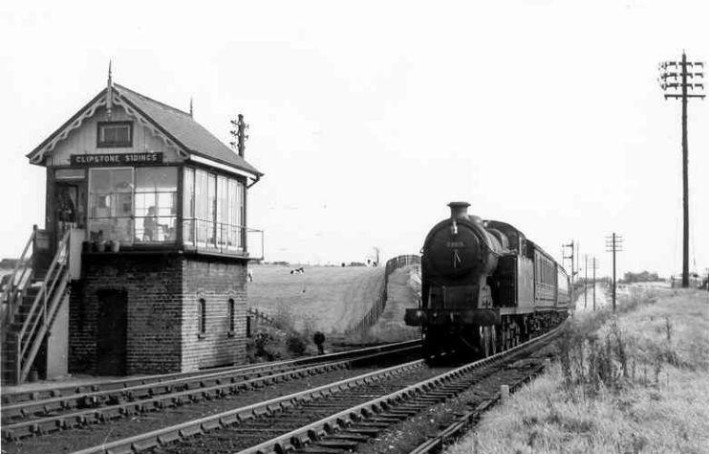 Another shot taken on the same day showing the passing of a local Lincoln to Chesterfield train.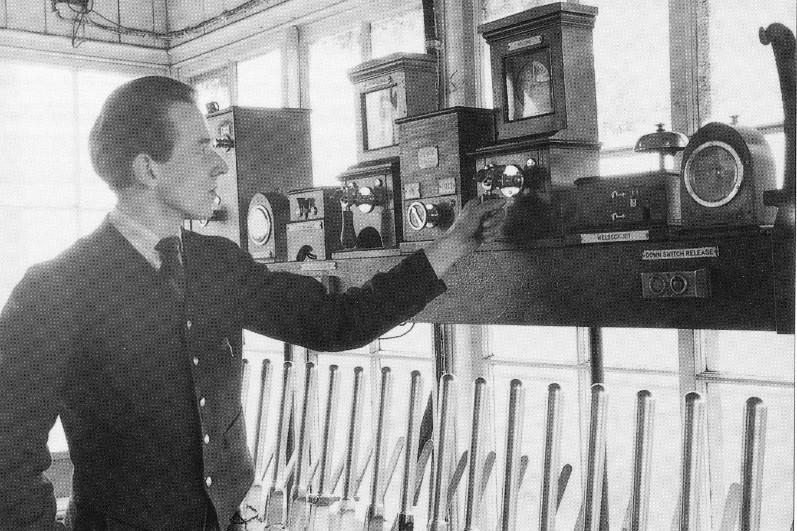 A smartly dressed signalman controlling Clipstone Sidings signalbox on the 18th of March 1950. You can just make out the 'Welbeck Jct' label on the block bell.
All three photo's taken by Jack Cupit, shared by Neil Baker.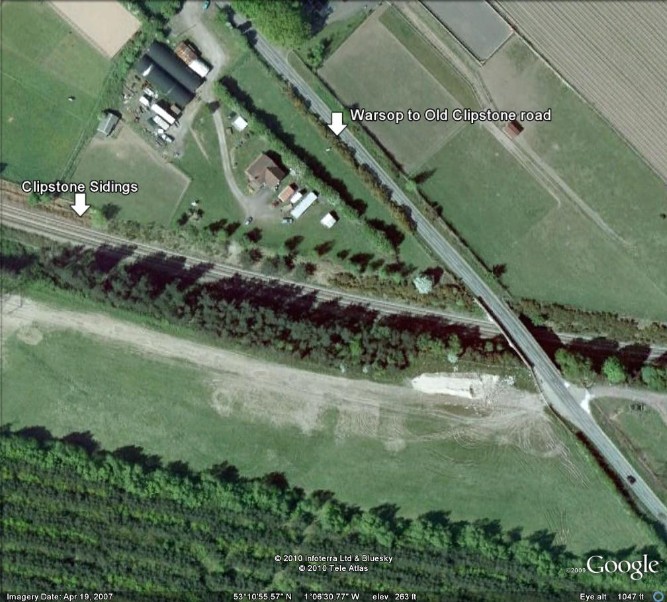 This Google Earth image may give some perspective on just where today the box was situated.