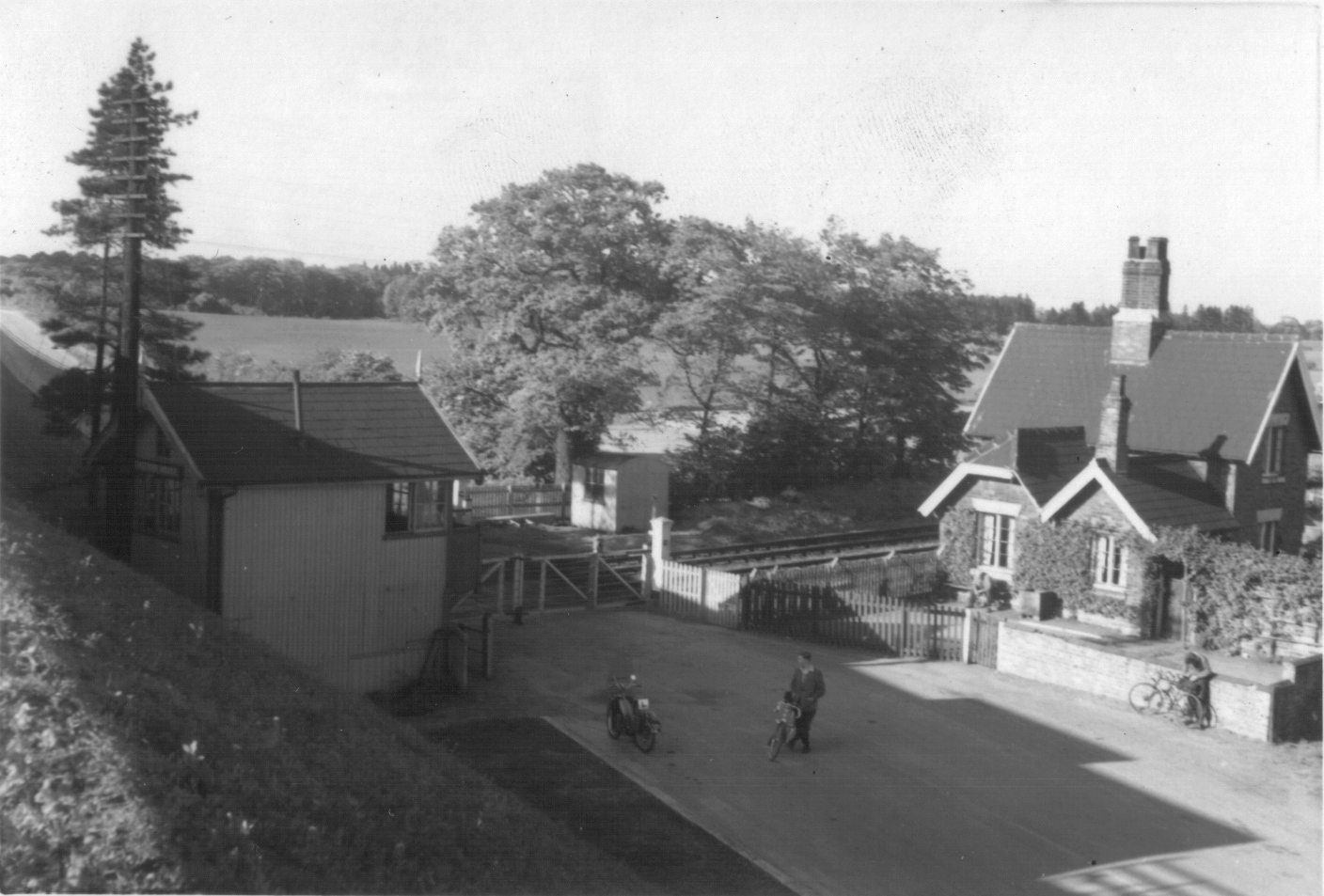 Checkerhouse Signalbox and station (also known spelt as 'Chequerhouse' by local railway employees due to the mis-spelling on signalling plans!) is pictured in the sixties from the new A1 bridge embankment, the bridge that signals its inevitable closure soon after.
The signalbox and crossing keepers house would be demolished and the area today shows no resemblance whatsoever.
The HABD equipment room (Hot Axle Box Detector) is now standing where the nearest right-hand gate is in the picture to give you some idea how it was.
Just behind the cabin, several concrete 'platforms' are still situated on the upside of the line although not actually on the line itself, these were used as a ammunition loading/unloading bay during the second world war. A local farmer now uses these as hay bale storage.
There was also a station situated nearby and was opened on the 1st of April 1852, it was subsequently closed on the 14th of September 1931.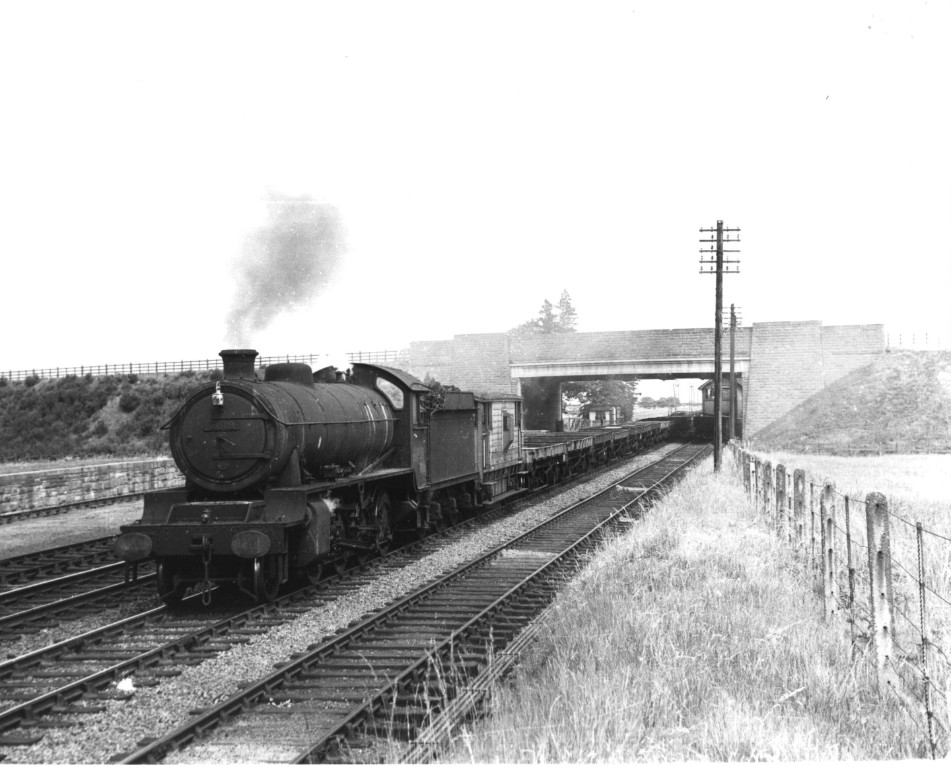 A Westbound freight passes Checkerhouse under the A1 bridge on the 2nd of July 1962.
Picture courtesy of BNNRS society and Richard Deas.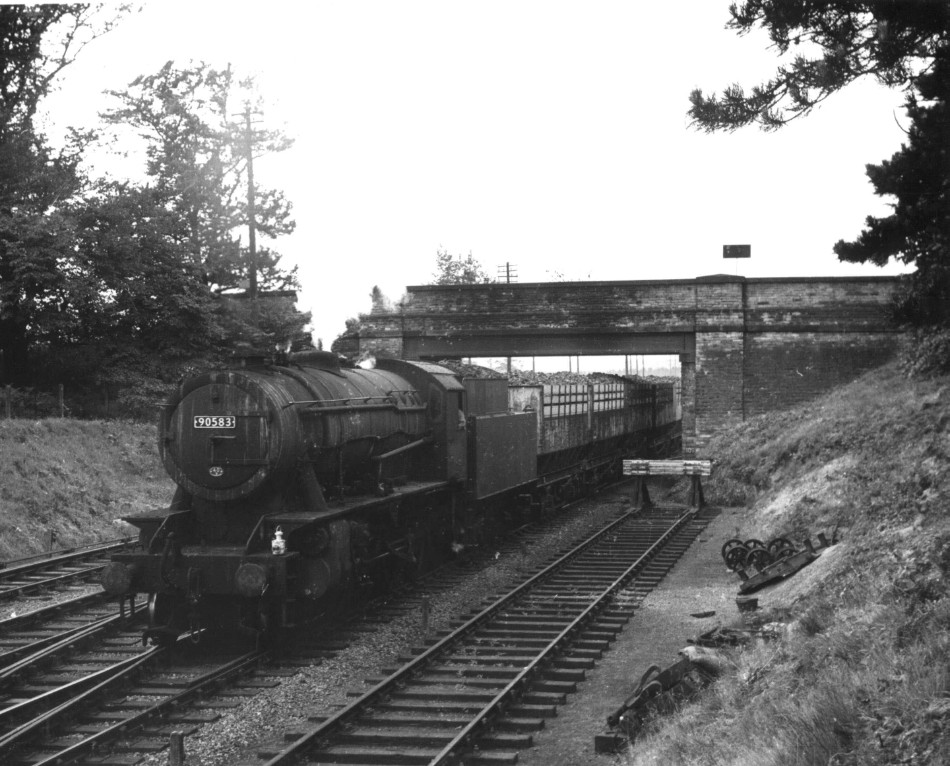 Still the 2nd of July 1962, and an Eastbound freight passes under the farmers access road bridge at Checkerhouse.
Picture courtesy of BNNRS society and Richard Deas.