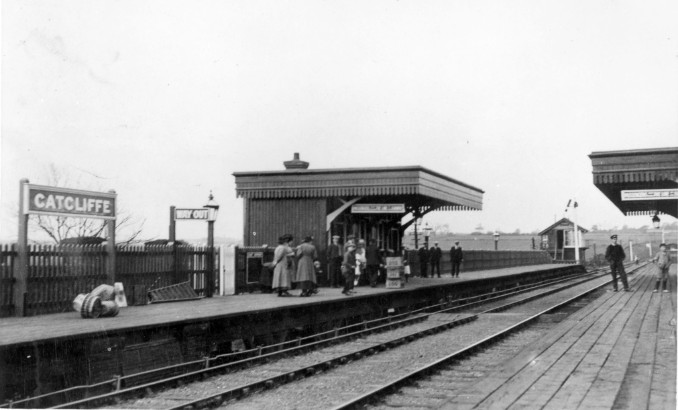 A very rare picture of Catcliffe station and signalbox in the background, kindly shared by Chris Booth.
This station was situated on the Sheffield District line less than a mile away from Treeton junction and was opened on the 30th of April 1900.
It closed on the 11th of September 1939.
At the moment I haven't any information about the signalbox.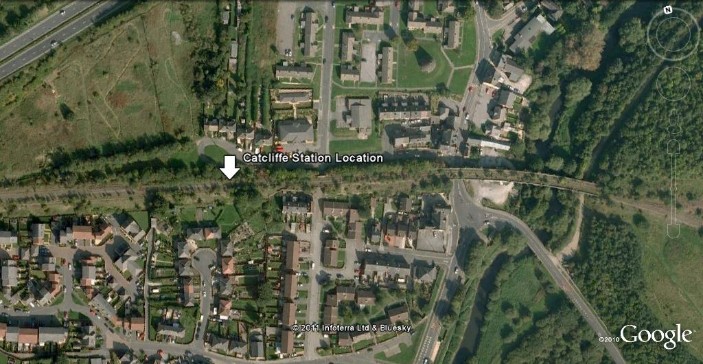 Courtesy of Google Earth, the site and former track bed is clearly visible on the image above. Treeton Jn is to the right, Tinsley yard to the left.
The line up until 1993 was Tinsley Yard's Eastern entrance from the former London Midland Line.
See a 1912 map on West Tinsley page which shows the approximate location in relation to other lines in Sheffield.
There is a rumour going around that the line may see trains again if the new rail terminal in Tinsley Yard expands further (see Tinsley Marshalling Yard page for more information).