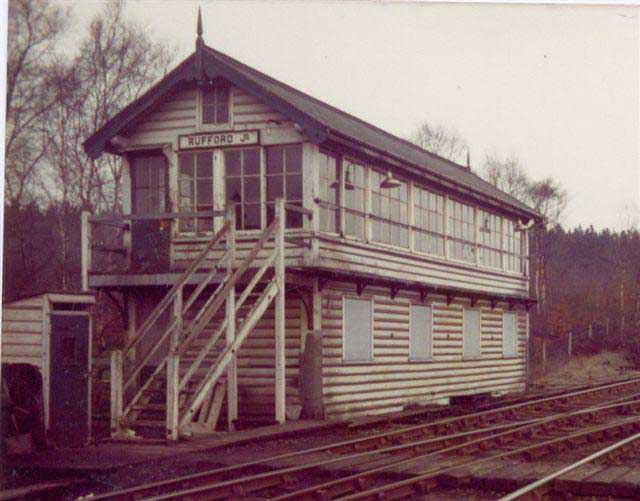 Rufford SB was virtually situated at the junction for Clipstone Colliery.
The box was closed 4th July 1981 and control transferred to Mansfield CS SB.
However on the 14th of July 1986 control was transferred to Clipstone West SB by a new panel and Mansfield CS SB was closed too.
Together Rufford SB and Mansfield (CS) SB, were part of many boxes that controlled an array of lines that served five collieries, which were; Mansfield, Rufford, Clipstone, Blidworth & Bilsthorpe.
The box from a different perspective showing the line to the left into Clipstone Colliery. The lines however were eventually simplified.
The brick building across from the box was the new Relay Room which inevitably paved the way for its closure and area transferred to Clipstone Signalbox.
Today the line no longer exists and all rails have all been lifted and signalling removed or stolen.