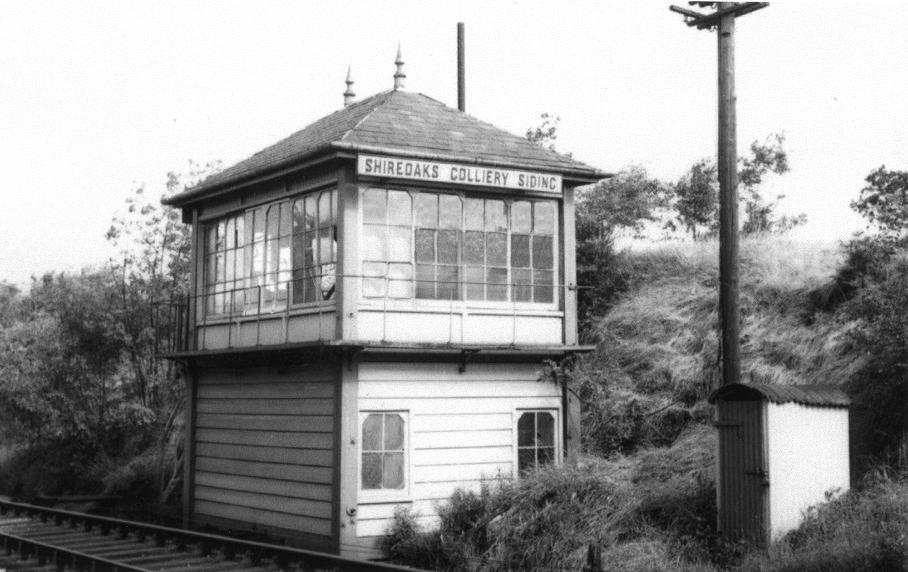 Shireoaks Colliery Sidings (date unknown).
This box was situated on the lines between Woodend Jn and Shireoaks West Jn and controlled trains in and out of Shireoaks Colliery on behalf of the Midland Railway Co.
It was opened on the 9th of June 1904 and was closed on the 25th of September 1966.
Pictured by John Cole, shared by Chris Booth.