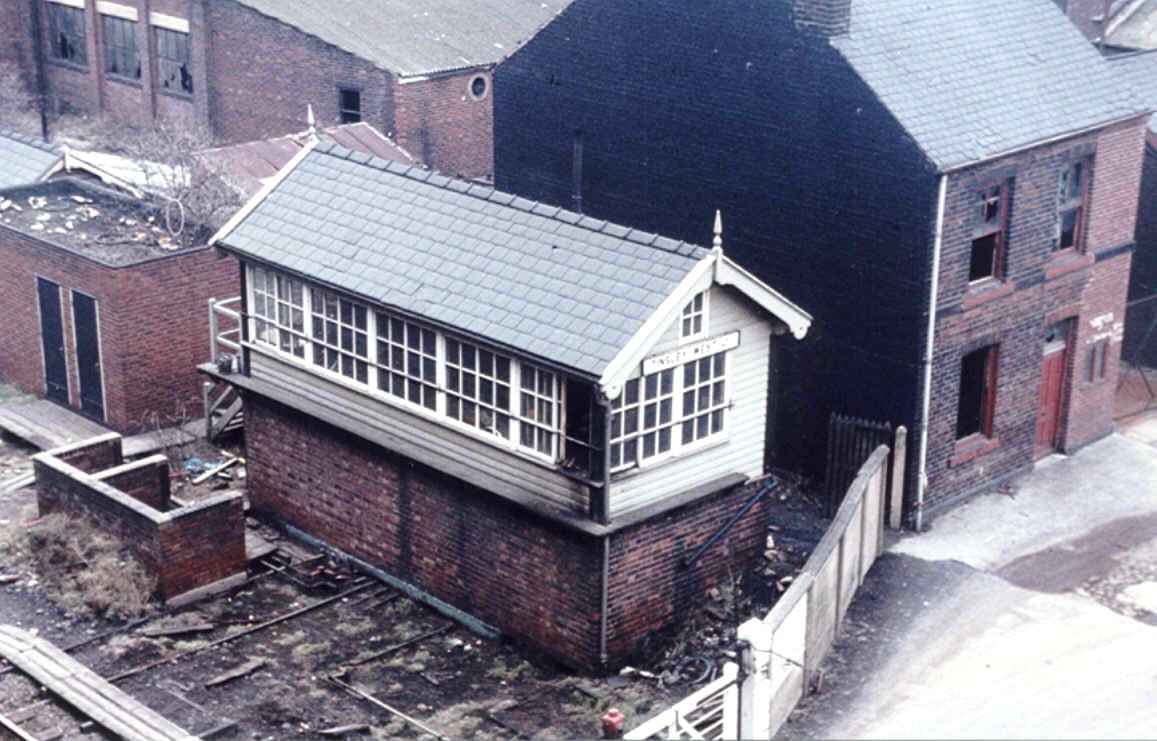 Tinsley West signalbox pictured in 1982 from Tinsley M1 viaduct, it was closed ten years later after this picture was taken in 1992, when the line was also closed.
Today there is no resemblance to either the box or the surrounding factory and houses, the site is now a large car and coach park.
The line that runs past the box's former location (once doubled) is now a single tram line for the supertram.
The crossing is now a crude open tramway crossing that is just a 'give-way to trams' type crossing.
If you stand on the road on the waterworks side and look towards the Meadowhall mainline railway tracks, you will still see the stone bridge in which the tracks went through.
See the Tinsley junctions layout page that shows where each box was situated.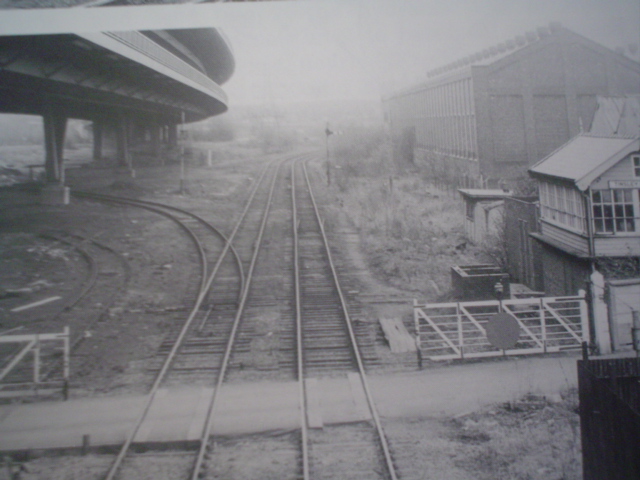 The picture above shows a better angle. The line to Tinsley East is to the left.