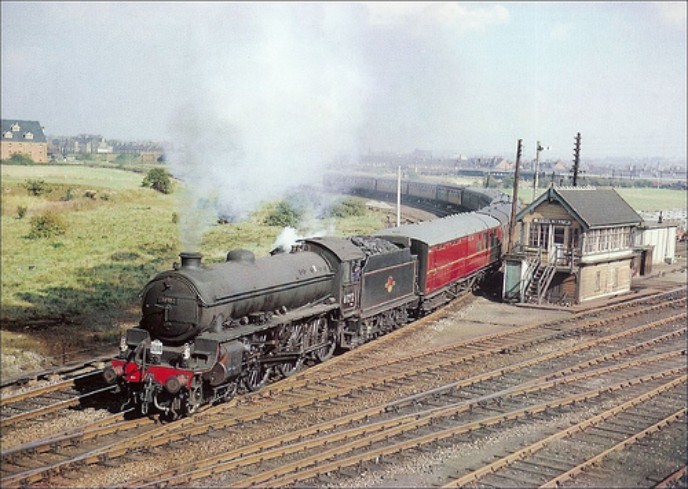 Whisker Hill junction pictured in the 1960's.
The box was situated on the Great Central Line between Worksop and Retford in Ordsall.
The lines are still in use today although the mainlines to the right of the Signalbox are a lot lower due to the building of the dive-under. The lines (in which the train is on) is coming from what is now the ECML mainline station.
The SB was closed in 1965 as part of the dive-under project and control was transferred to Thrumpton (for the low level) and Doncaster PSB for the branch line.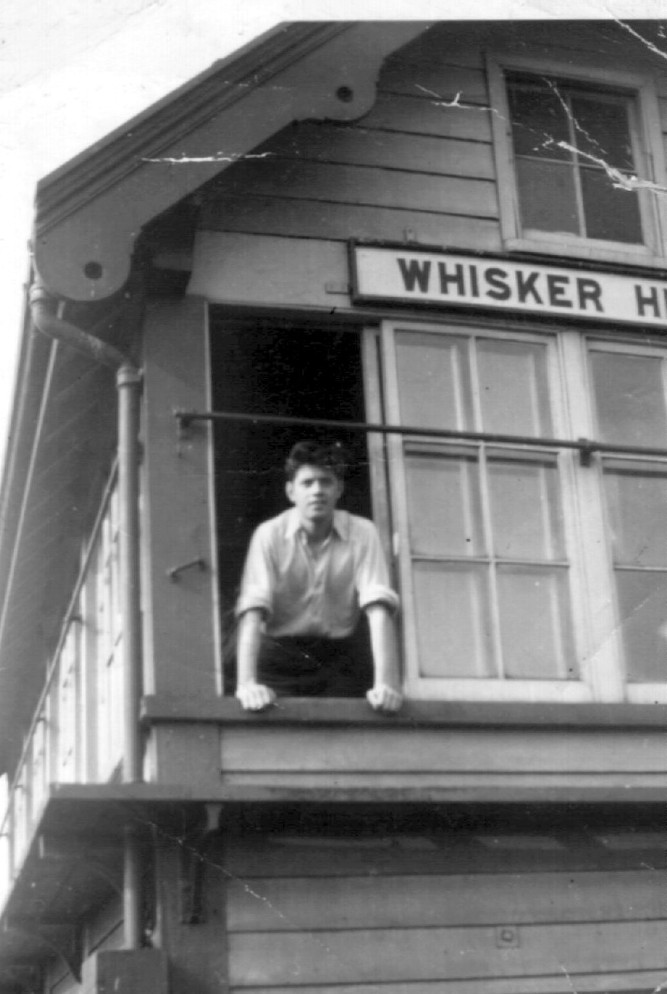 Signaller Harold Pulford leans out of the signalbox window for a breather!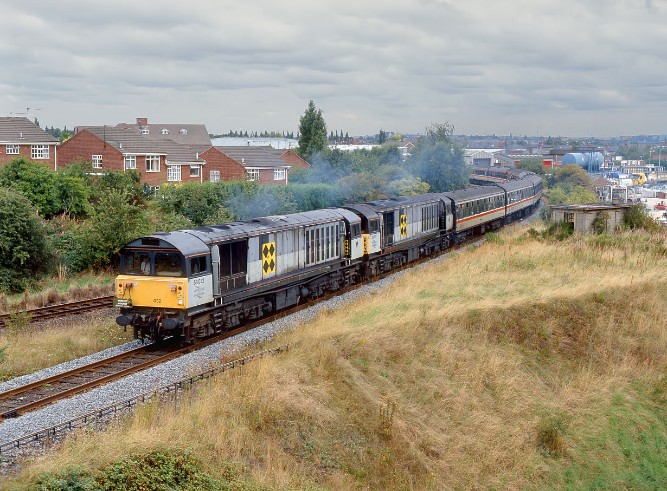 The same view many years later in September 1993 showing a railtour to Worksop.
As you will see the concrete linemans shed is still standing.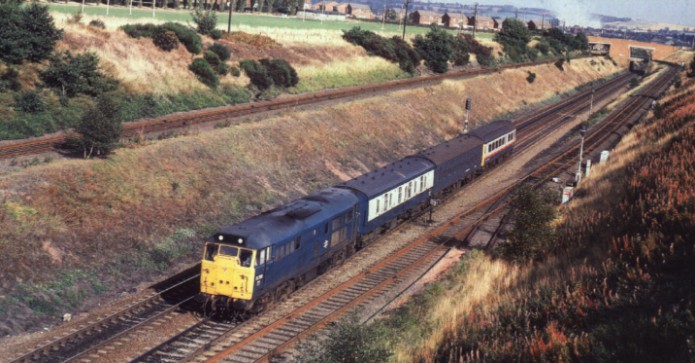 A scorchingly hot summer of September 1985 and a British Rail test train is travelling towards Worksop on the down main and has just passed what was the site of Whisker Hill junction.
The bridge in the background is known locally as three-tier bridge. The bridge has three arches, one of which was the original arch (to the left).