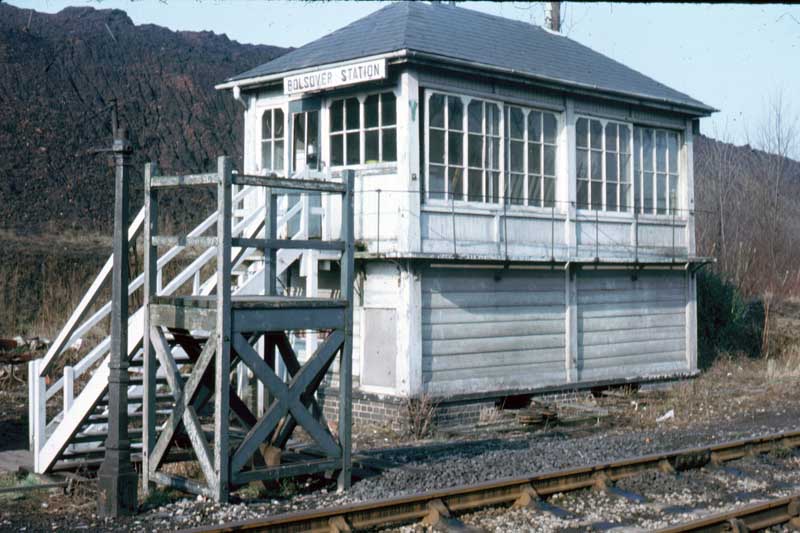 Bolsover Station signalbox pictured in 1976 with Bolsover Colliery slag-heap in the background, (courtesy of Peter Churchman).
Opening on the 23rd of January 1893 and closing in April 1978, it was built by the Midland railway (later the LMS) to serve just a passing loop on the Staveley to Pleasley freight only line and a branch line (via token) to Markham Colliery.
Usually a box has the name 'Station' after it to differentiate between it and another box, but on this occasion no other box was ever built on the same line.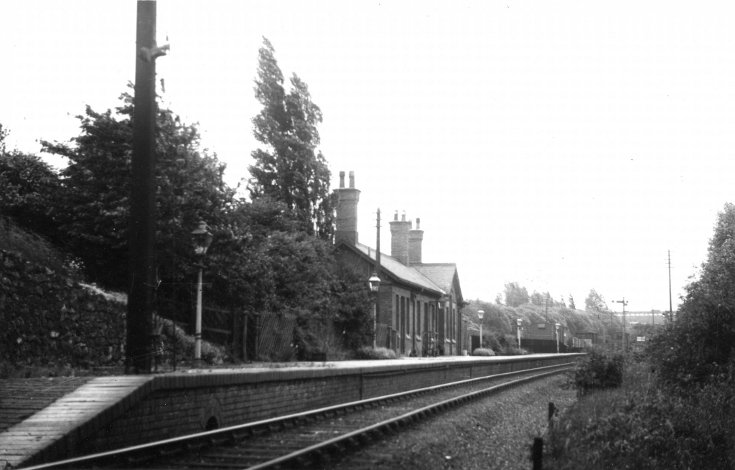 Bolsover was served by two railway lines and two rival railway companies.
The first company was the Midland Railway company and opened the 'Doe-Lea Valley line' (named after the river Doe-Lea nearby) between Chesterfield and Mansfield and its station known as 'Bolsover' in September 1890 (pictured above). It also opened another station called Palterton & Sutton between Bolsover and Scarcliffe in the same timescales as Bolsover mentioned above).
In 1897 the Lancashire, Derbyshire and East Coast Railway company (LD&ECR) opened a line between Chesterfield and Lincoln in March 1897, their station would be also called 'Bolsover' station. The Midland Railway Co. (now taken over by the London, Midland & Scottish Railway company), changed their station name to 'Bolsover Castle' and the LD&ECR, now London North Eastern Railway (LNER) would change theirs to Bolsover South station situated in 'New Bolsover'.
An Ordnance Survey map from 1936, shows both stations named as Bolsover. This wasn't unusual, most places with rival railway companies had stations with the same name that were later changed or grouped with nearby villages.
Nearby, branchlines from both the LNER and LMS lines served Markham Collieries numbers one and two. Bolsover Colliery was right next to the Doe-Valley line (as this line was built originally just to serve the collieries only).
The Doe-Lea Valley line was to become short lived however and was closed in September 1930.
The remaining LNER line (now nationalised under British Rail) would be plagued by problems with its Bolsover Tunnel which was 2399 metres long and would constantly be damp and in danger of collapse. With maintenance costs spiralling out of control, the tunnel proved too much and British Rail closed the line in December 1951.
On the 10th of October 1966, the National Coal Board (NCB) began filling in the tunnel with colliery waste, as there were concerns that nearby mining would cause the tunnel to collapse bringing massive compensation claims to the NCB and British Rail due to serious subsidence damage to local properties including the historic Bolsover Castle. But after 400 tons of waste was dropped, British Rail halted to work as they were increasing concerned the operation was dangerous and the tunnel was becoming more unstable because of constant flooding, three quarters of the tunnel was back-filled leaving a small gap at the top for ventilation purposes.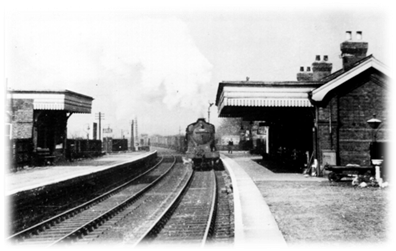 This is Bolsover South Station situated on the LD&ECR railway line in New Bolsover.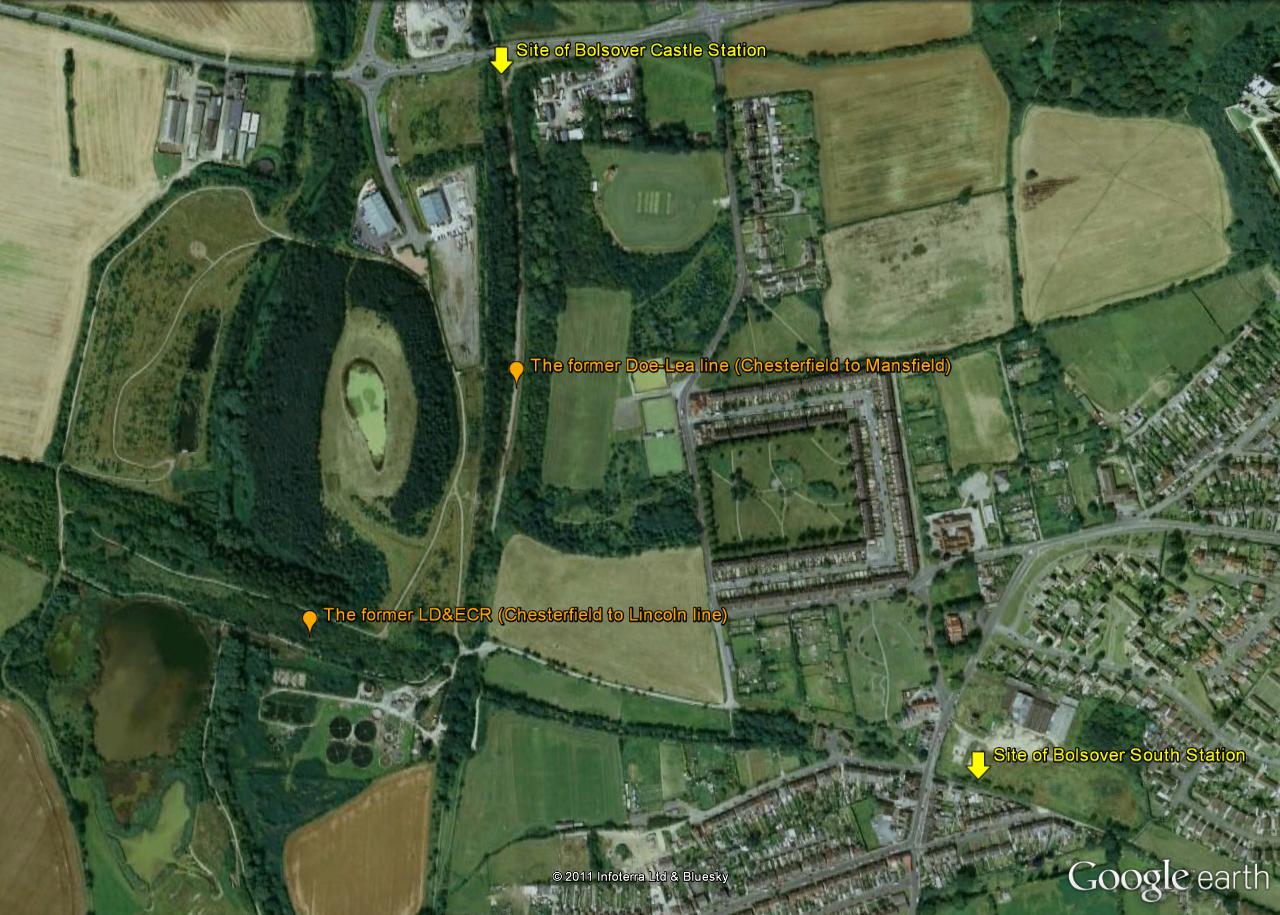 This Google Earth image shows the former lines and both stations at Bolsover.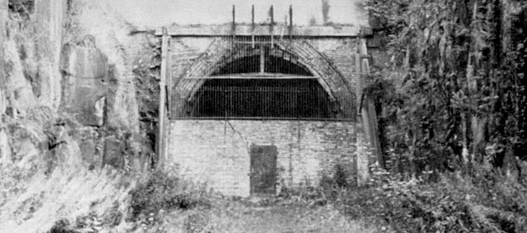 This is a picture of Bolsover Tunnel shortly before it was reopened for filling. This end of the tunnel was totally buried.
Another tunnel called Duckmanton Tunnel closeby was also filled in at the same time.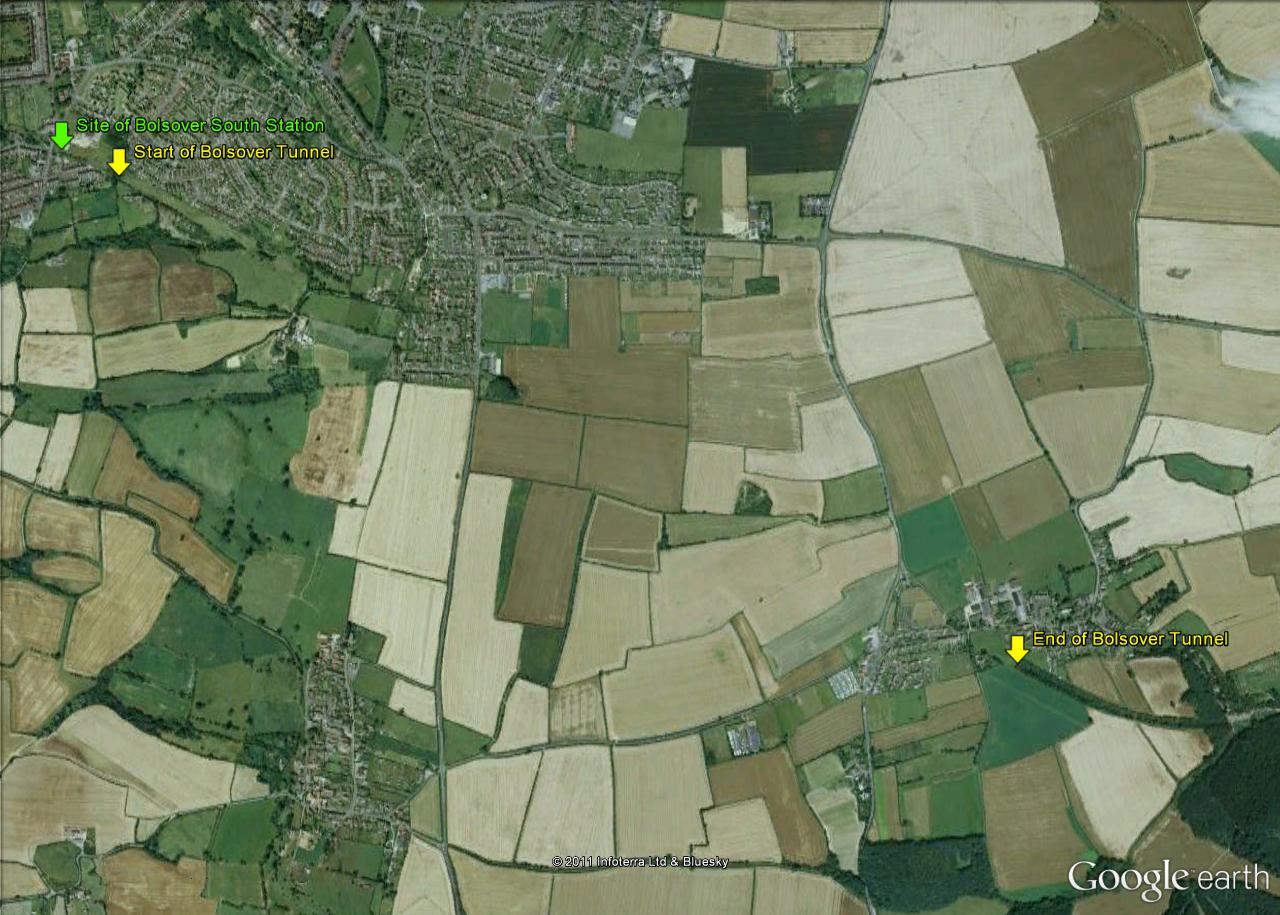 This Google Earth image shows the start and finish of the tunnel, which when viewed from this angle shows the true astonishing engineering that goes into cutting a tunnel this far underground with sheer manual labour.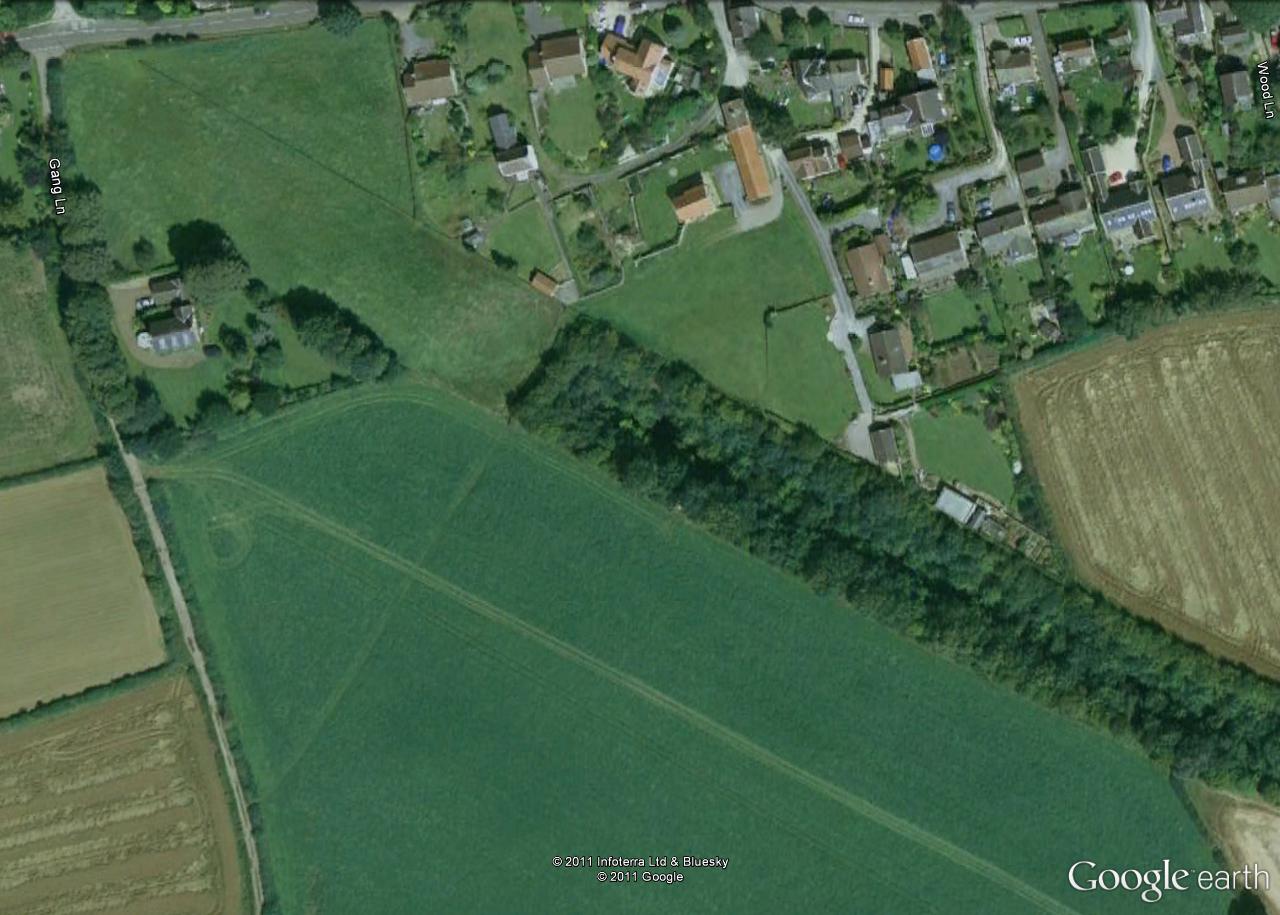 Another Google Earth picture showing the South end of the tunnel.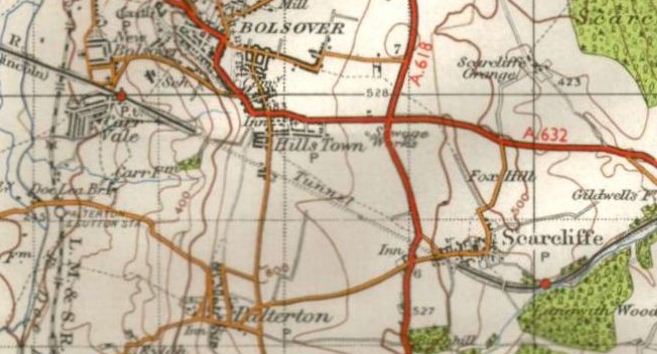 1947 Ordnance Survey map showing the tunnel.