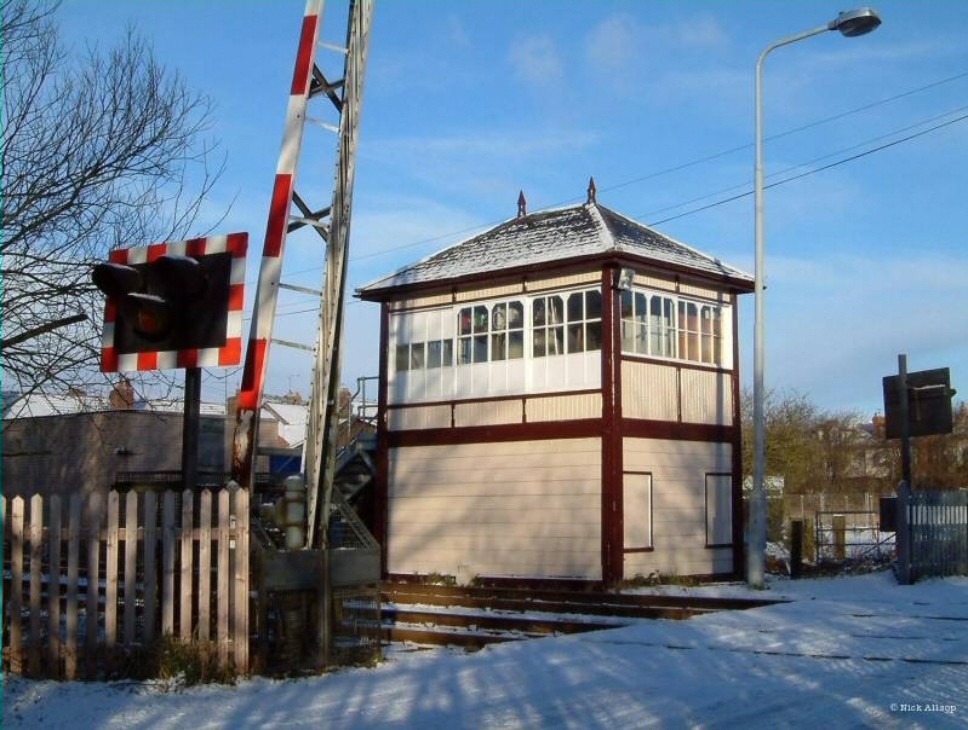 Sleights (Sidings) East was opened on the 3rd of April 1892 and was closed on the 6th of August 2007.
The box before closure controlled a very small area with only a set of barriers and two signals to work between Pye Bridge Jn and Kirkby Summit.
It originally had a 16 lever frame and along with Sleights Sidings West it controlled sidings lines.
Control of the line was transferred to the EMCC at Derby.
The box was bought by Bolton Abbey Railway Co. and was dismantled into two parts and transported to their own railway yard. It will be restored to its former glory.
You can see pictures of the work at their website by clicking HERE.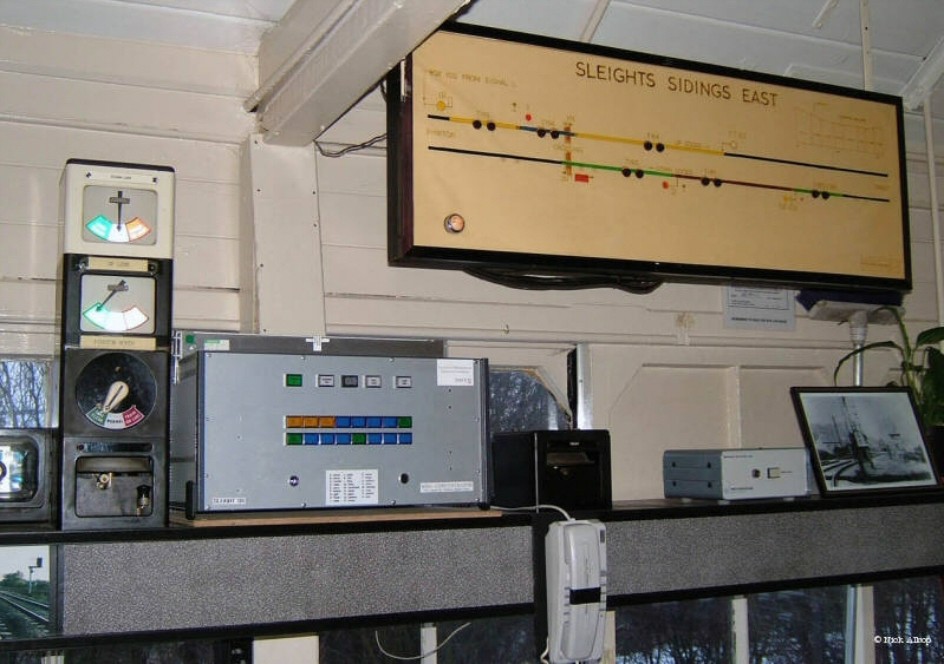 The interior of the box showing the block instrument, diagram and concentrator.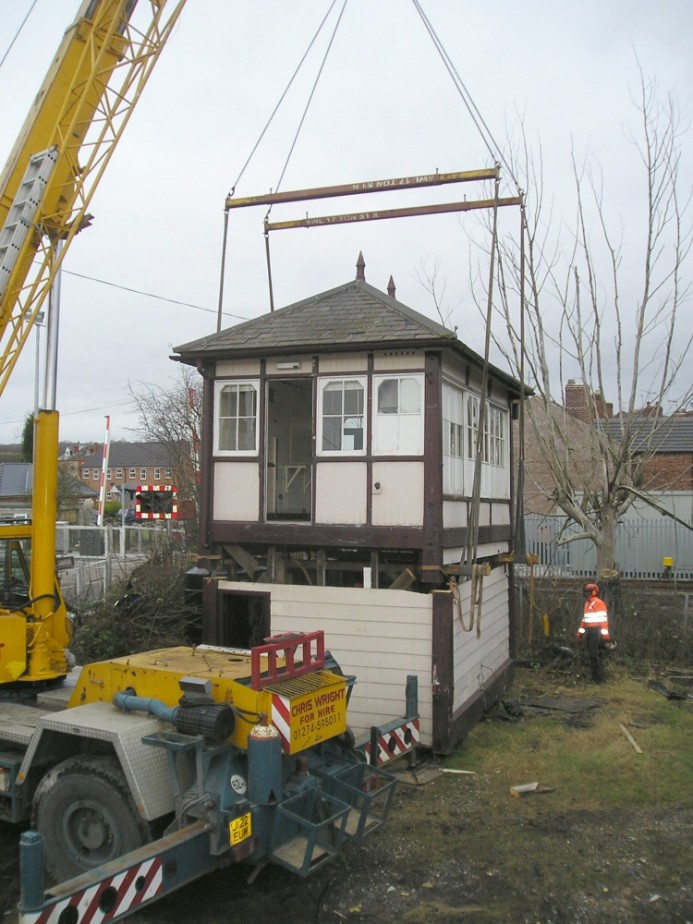 Preperations well under way to transport the box onto a low loader.
All pictures courtesy of YDRMT and Tim Warner.