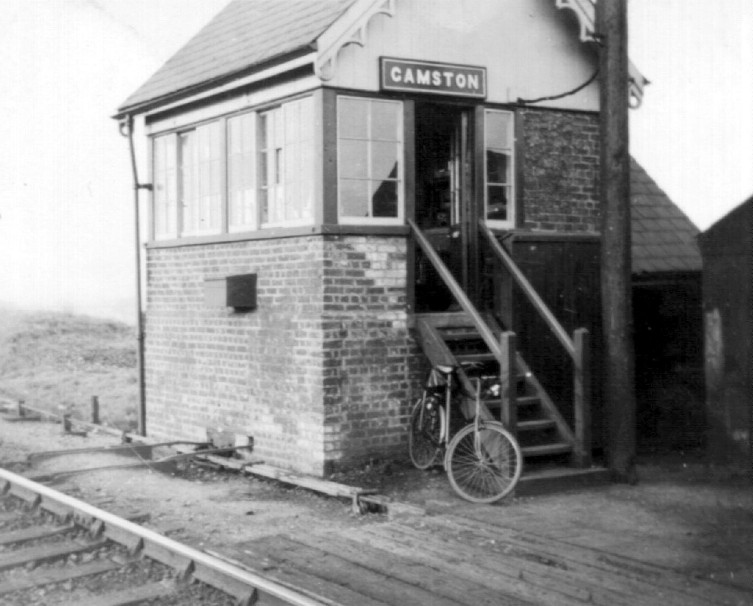 An undated picture of Gamston signalbox on the former LNER (now the ECML).
The box was situated between Grove Road and Tuxford signalboxes with access via a remote farmers track.

Closure date is unknown at this time but I would have thought it was in the late 1970's.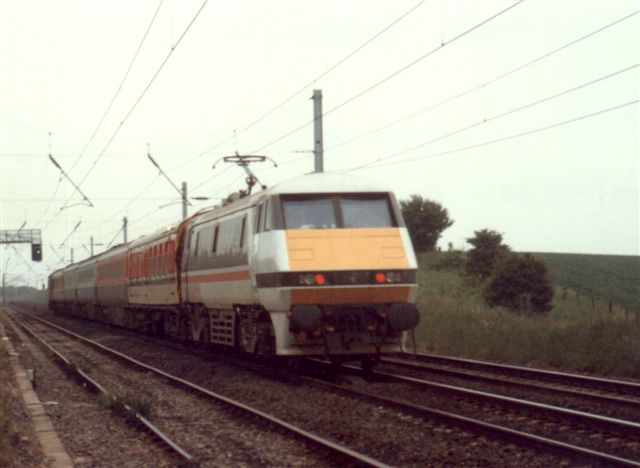 This iconic picture is the first ever trial run of the new Class 91 'Electra' locomotive number '91001' on the 16th of June 1988 at Gamston following the monumental electrification of the ECML. At the front of the train is a modified Intercity 125, but the class 91 train is propelling it on its returning journey.
The third line on the left was the former Gamston Loop which was lifted in the 1990's.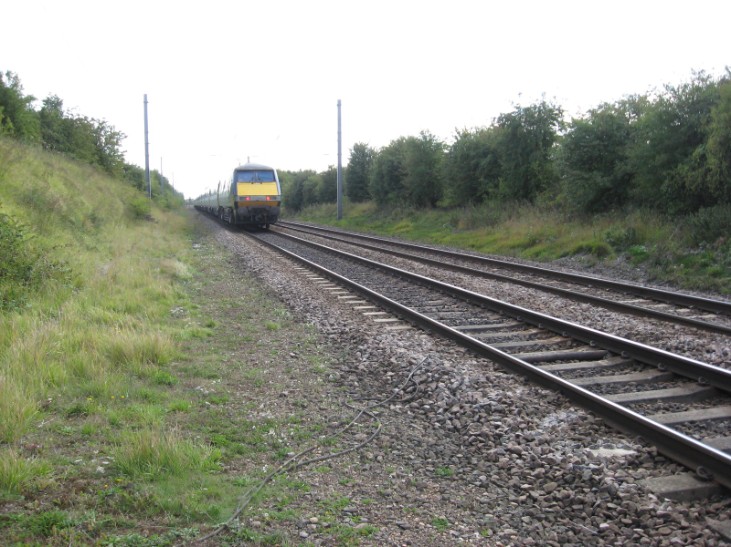 A similar view in August 2010 showing a Class 91 in 'GNER' colours (due for 'East Coast' livery soon), 22 years after the testing trials. The Gamston loop now lifted and the gantry signal replaced with a standard structure due to the space gained.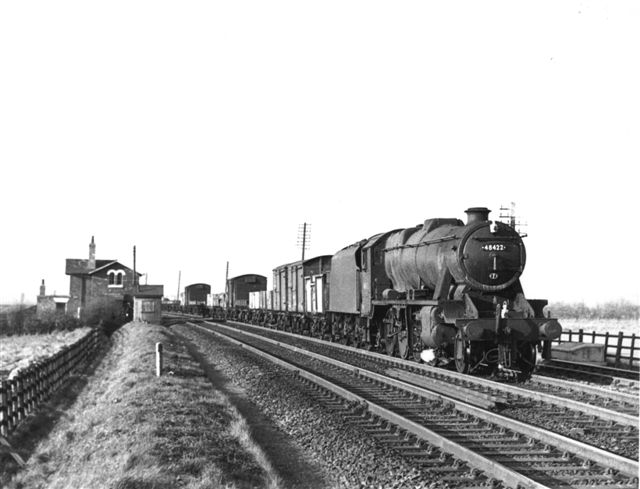 23rd of March 1969 and a 'up' freight approaches Gamston, actually passing over Eaton Crossing which today is just a foot crossing into Eaton Woods. The crossing house has long gone, although looking at its precarious position it looks like it might have fallen down at some point!