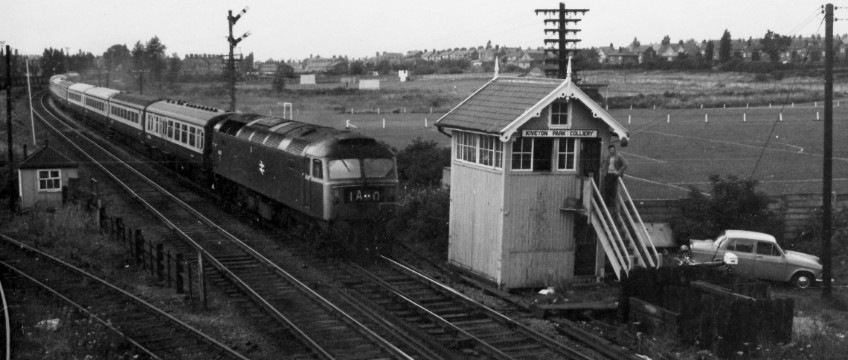 A diverted express motors passed Kiveton Park Colliery signalbox on the Up main to Worksop.
The line to the left is the former line into Kiveton Park Colliery which closed in 1994.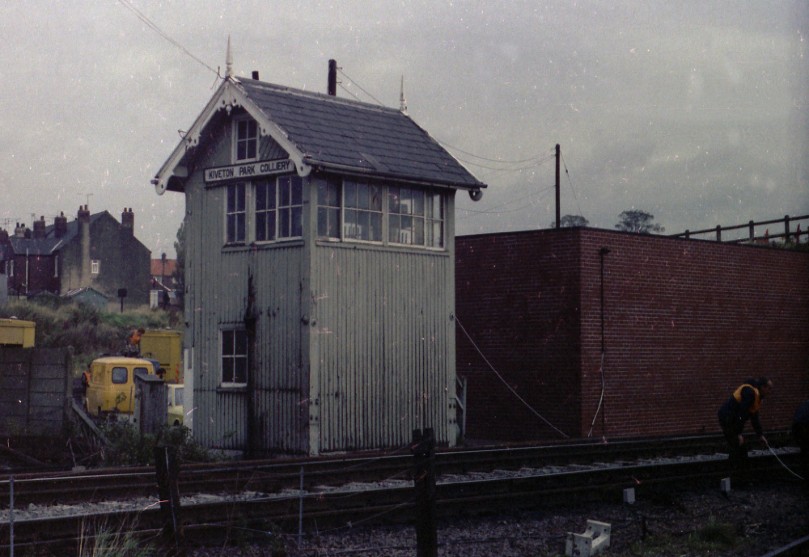 Another view of the box but this time showing the newly built signalling relay room that would inevitably see the closure of the box and upgrade to colourlight signalling operated by the still existing Kiveton Park Station signalbox, just a mile or so down the line.
The actual branch to Kiveton Colliery (shown in top picture) once was a connecting line to Beighton Jn and served two other Collieries; West Kiveton Colliery and Norwood Colliery and was only about three miles in length; (see 1949 Ordnance Survey map below).
Thanks to Chris Booth for sharing these pictures from his private collection.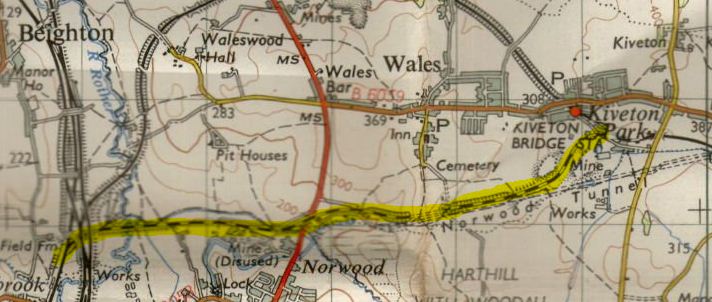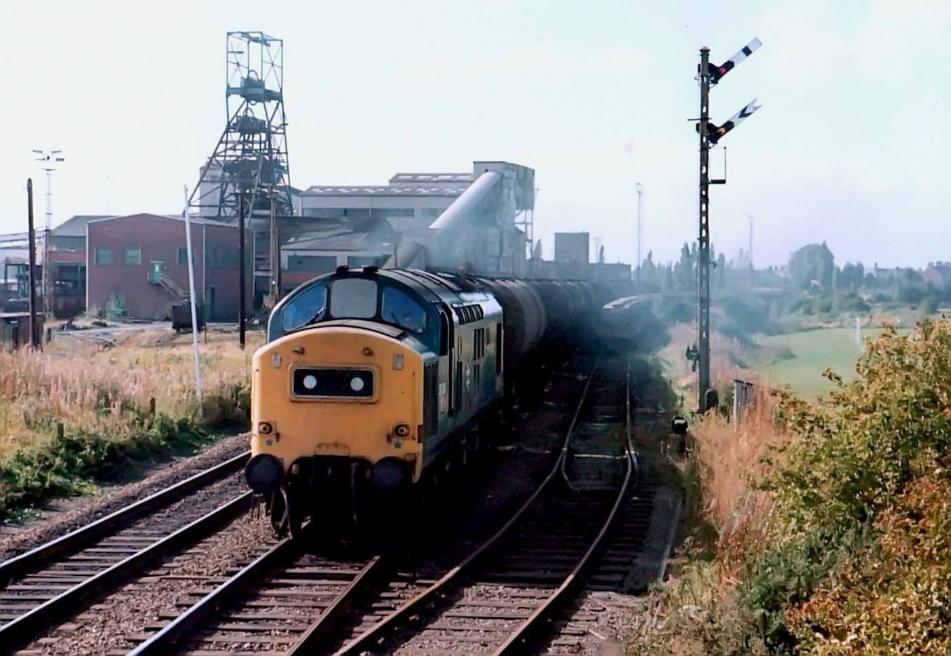 A class 37 passing former Kiveton Park Colliery in the 1980's. All now long gone including the semaphore signalling.
Picture courtesy of John Miller