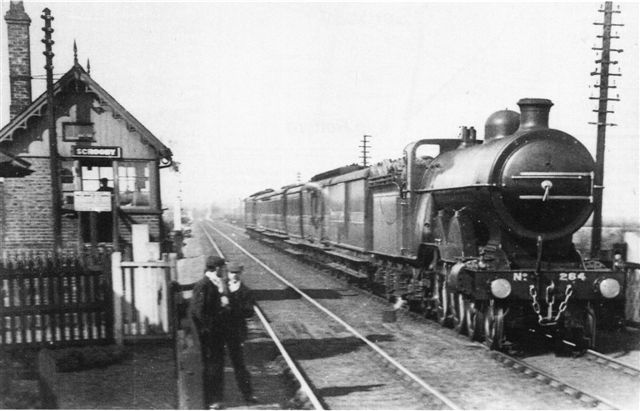 Scrooby on what is now the East Coast Mainline in October 1904, a GNR 284 hauling the 12.40pm train from York to London Kings Cross.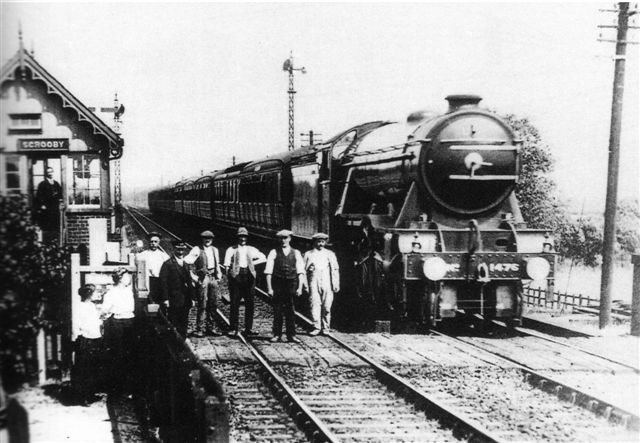 August 1923 and a LNER A1 steamer passing Scrooby signalbox and the station master with wife and daughter, some platelayers and the signalman.
The station was opened on the 4th of September 1849 and was closed on the 14th of September 1931.
The station house and a locked farmers crossing is all that remains today. An earlier branchline to Harworth was connected to the south of Scrooby station (see Harworth signalbox page for info & picture).
On the 24th of September 1978, Doncaster PSB was opened and the semaphore era was long forgotten. With all the PSB's now in place and Doncaster the last to open, a ceremonial withdrawal of the last semaphore signal was undertaken in Decoy yard in Doncaster.
The building of the four main PSB's at London, Peterborough, York and Doncaster would see the closure of 52 signalboxes in total. When you consider though the distance from London to Edinburgh and the distance from Gainsborough Trent to Woodhouse Jn with around 26 signalboxes over 30 miles this was actually a very small amount of signalbox closures for such a massive scheme.