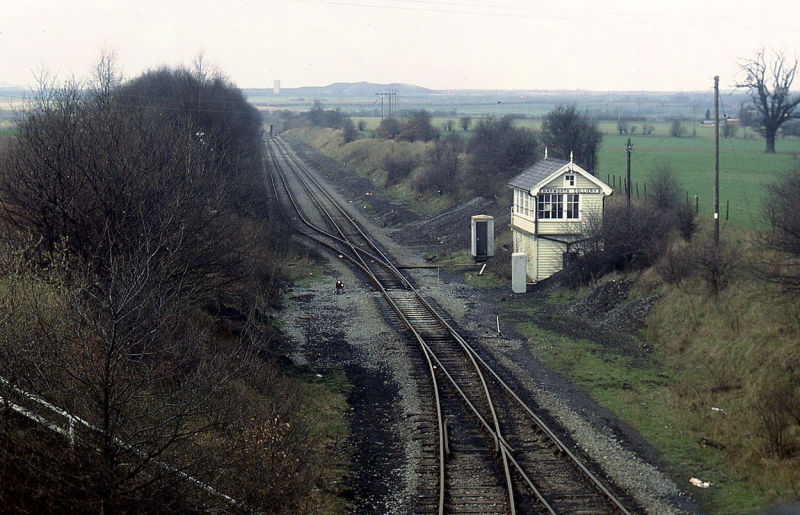 Harworth Colliery Signalbox.
(Thanks to M. A. King for the second photograph)
This box means alot to me as I grew up in Harworth and I played in this box as a child!
The Box was closed in 1983 after resignalling saw control transferred to Maltby Colliery South signalbox, the box was still standing until around 1987.
The lines to the top are to and from Firbeck Jn and the two below are into the colliery.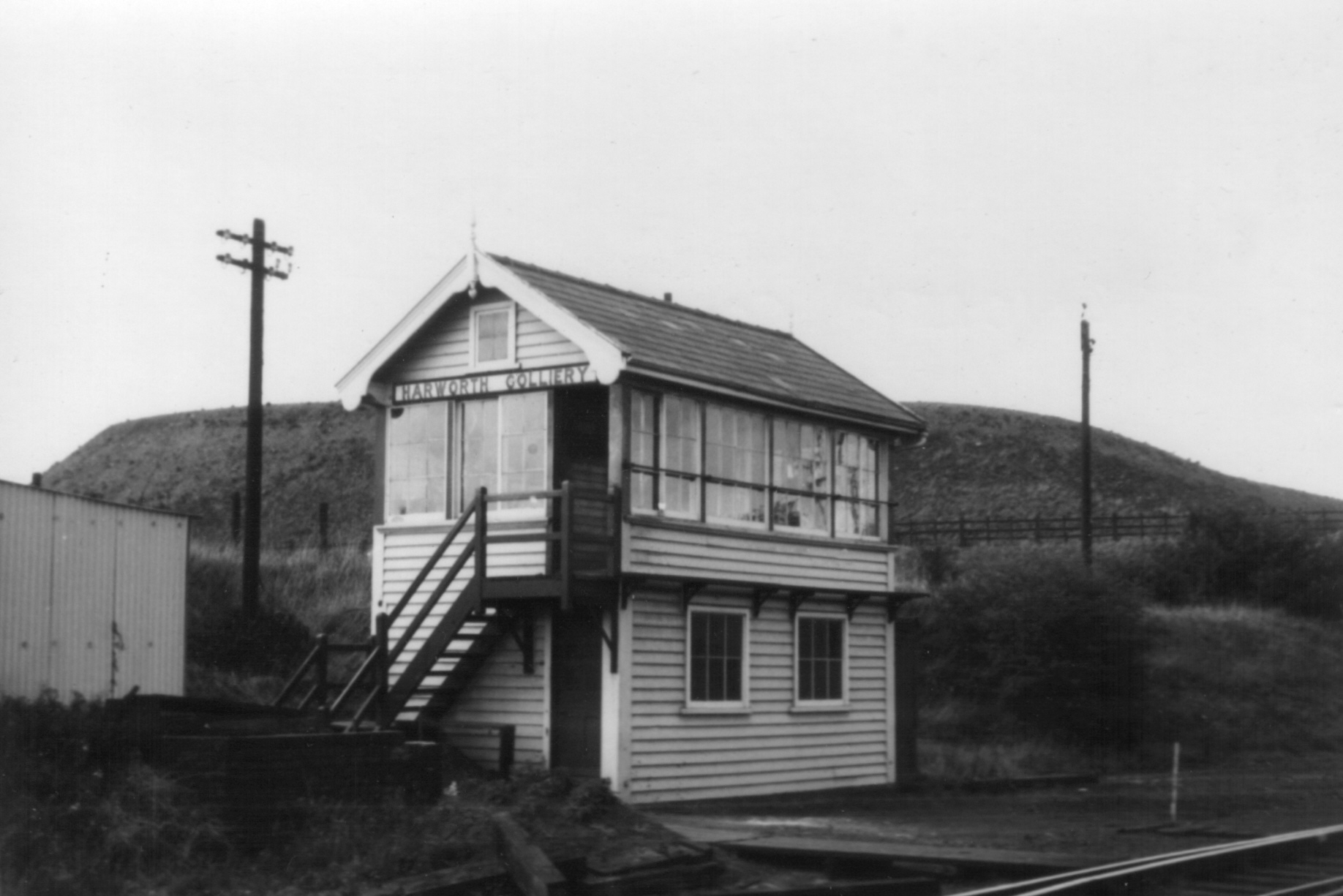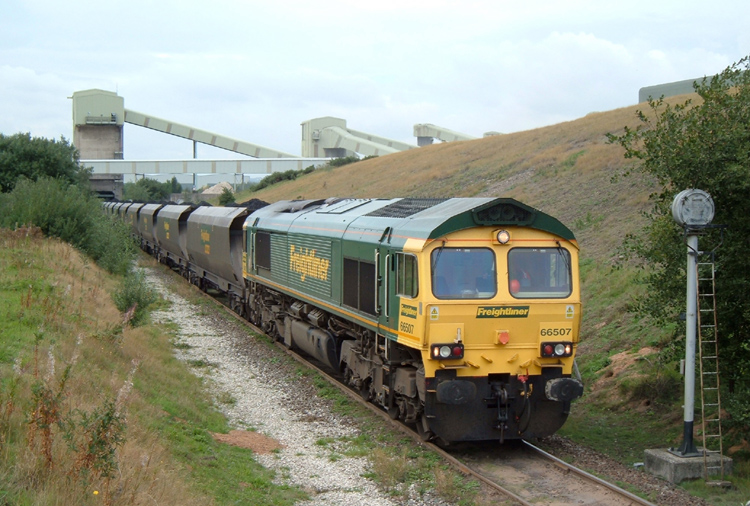 This picture sadly shows the last train departing Harworth colliery before being mothballed on the 6th of September 2006. Courtesy of Chris Booth.
The colliery and lines no longer exist and the site is a new housing development.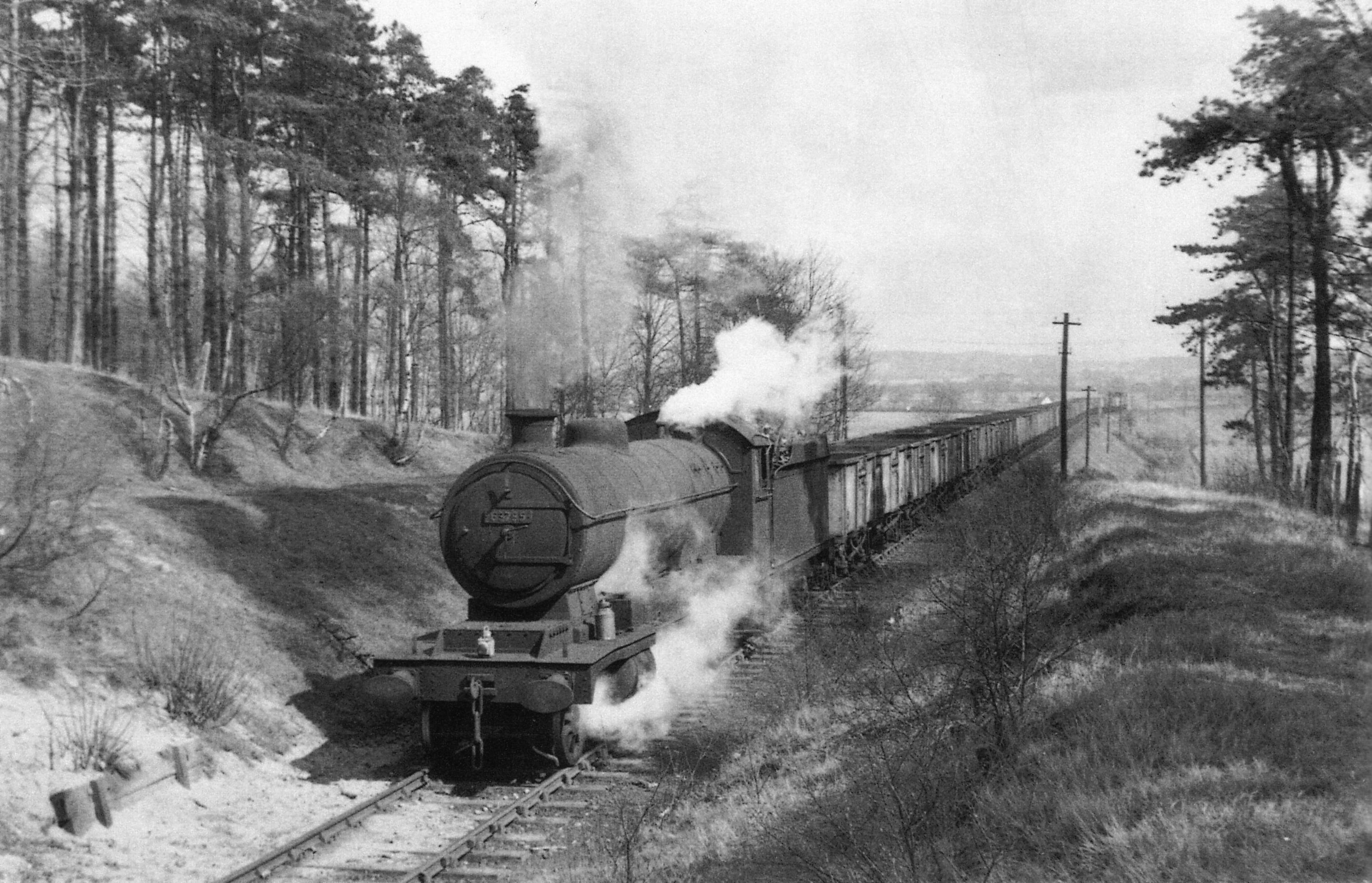 Before the line from Maltby however, the colliery was accessed from the East Coast mainline at Scrooby, the picture shows an old steamer entering Droversdale Wood in April 1965.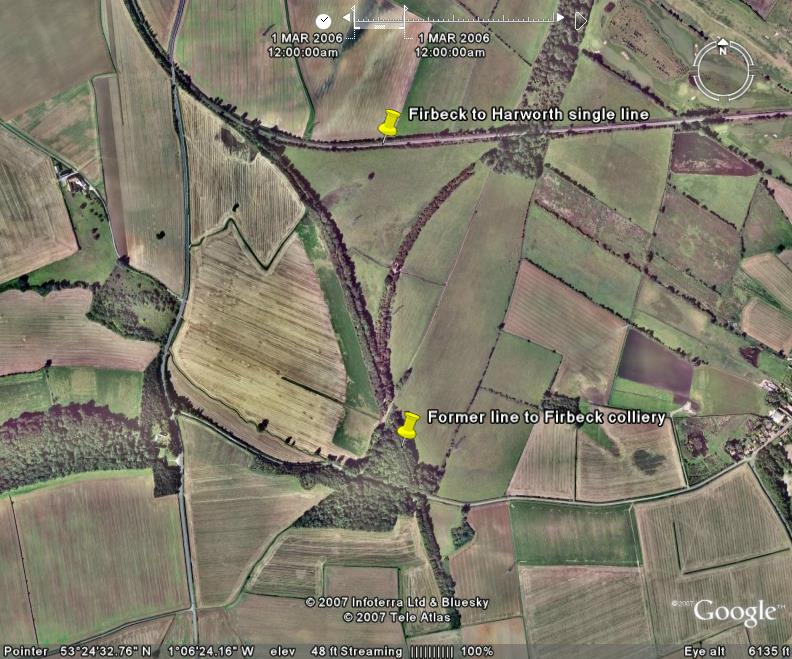 To the other side of Harworth Colliery Jn there was Harworth Jn, this was where a triangular junction split the 'mainline' into another line that served Firbeck Colliery, ironic really that the actual Firbeck junction's were not directly involved in signalling trains down the Firbeck Branch!
The Google Earth image shows the old track beds, these of which can still be seen in places, particually the back lane from Styrrup to Tickhill in which you pass between the remains of an overbridge.

This 1950's Ordnance Survey map shows the former connections; Left: triangle to Firbeck Colliery and Right: to the former LNER (this is now the East Coast mainline). The signalboxes former location is circled blue.