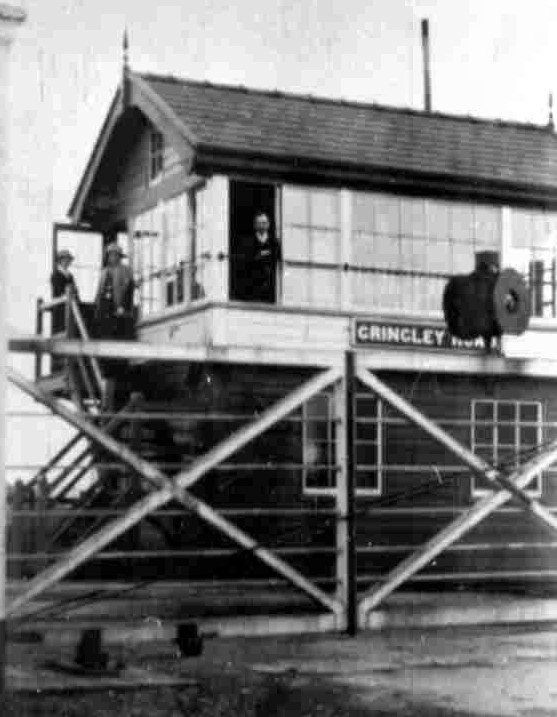 Gringley Road signalbox taken from 'The Welchman collection' at Bassetlaw Museum (copyright of 'The Welchman Collection' - not to be reproduced).
This box was on the situated on the Down side of the mainline.
Today, the road has full barriers. For years it was an 'on-call' crossing (with no red road lights) where drivers would push a button to request the signaller to raise them. It then had CCTV installed as children were messing about and calling for the barriers to be lifted causing delay. In 2020, the crossing was converted to the latest specification with full barriers and lights and is no longer on-call operation.