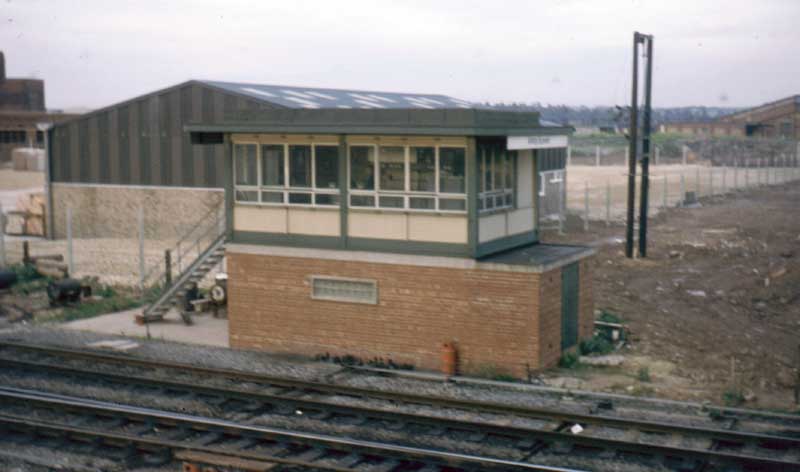 The first Kirkby Summit signalbox in Kirkby-in-Ashfield, pictured before demolition.
A new signalbox was built in its place and opened on the 11th of September 1995 for stage two of the Robin Hood line from Worksop to Nottingham.
On the 10th of September 2011 the 'new' signalbox was closed and control was taken over by Derby EMCC (East Midlands Control Centre), nearly 16 years to the day. Also new signals were installed between Kirkby and Shirebrook Junction signalbox, and that box will also take part control.
This is part of Network Rail's vision for the future with the closing of local boxes and having large control buildings, Derby being one of them. The actual controls are on multiple LCD screens with the signaller pointing an arrow with a tracker ball and simply clicks-on whatever equipment he/she is wanting to control, long gone are the lever frames, and the panels (as pictured below) are also becoming obsolete too. See the Thrumpton page to see the latest signalling system.