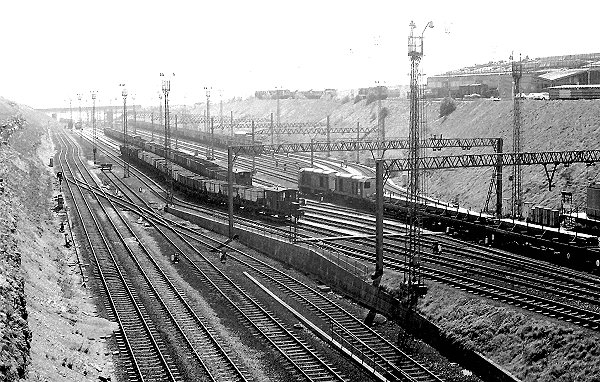 You can't deny that Tinsley yard was a magnificent marshalling yard which was huge. Its hard to beleive that the yard was so big, but thanks to these photo's its on film and recorded forever.
The same scene in 2008 and totally different, the lines in the picture are now closed, the box only controls a very small section at the Shepcote lane end, but sadly it will close in 2010 and pilot working will take over until a permanent signalling solution is created, possibly from Woodburn Jn.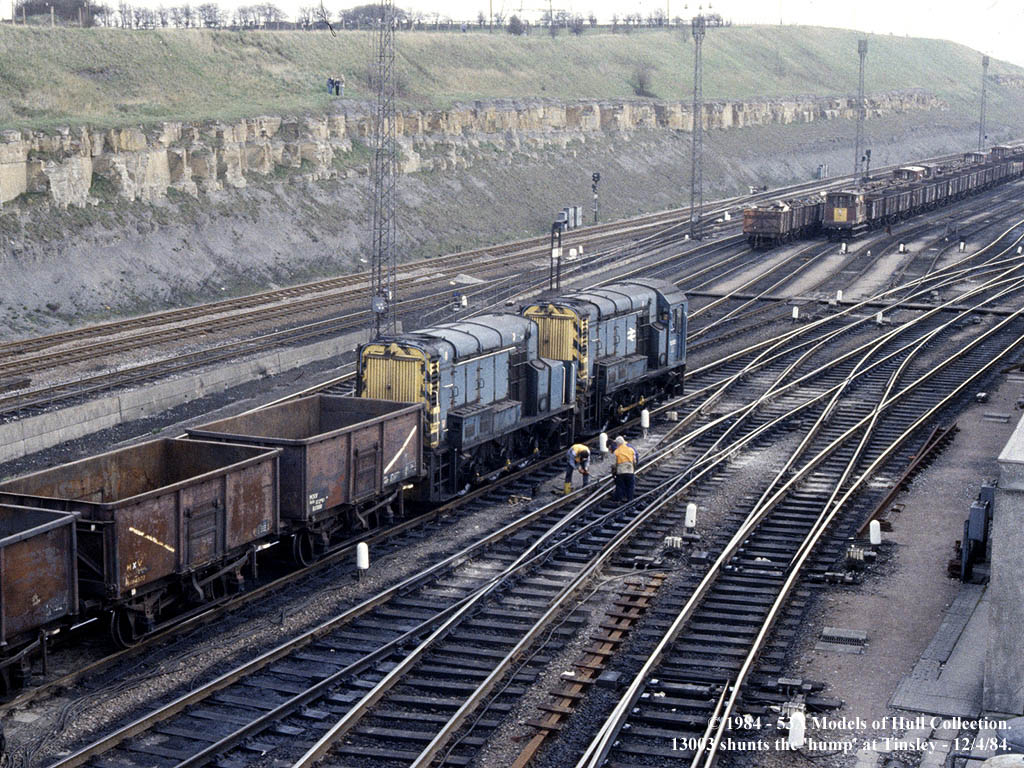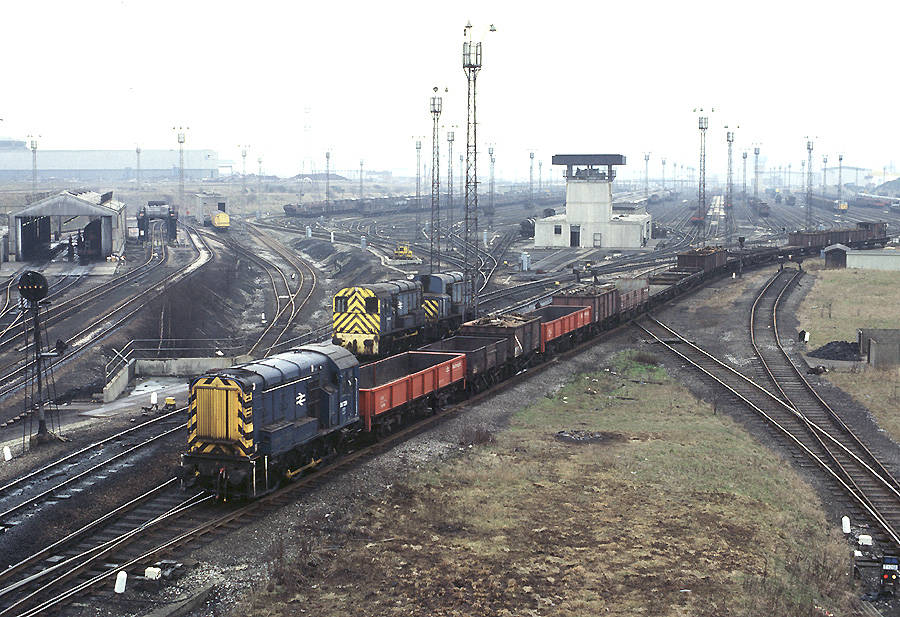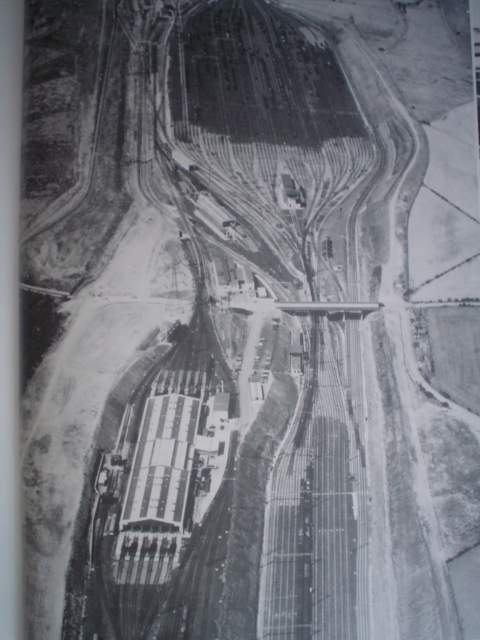 This great picture shows the yard from the air and just how huge it was.
Please click here for a write up on Tinsley Yard's History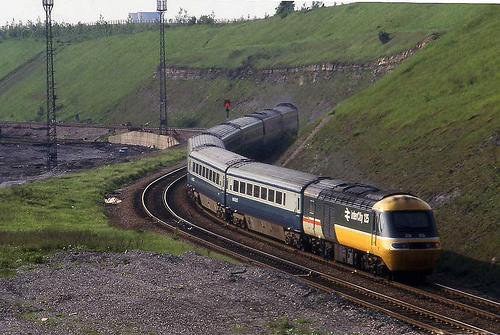 A HST diversion trundles throught the 'mainline' in Tinsley Yard obviously not at full pelt!
The line went between Shepcote lane jn and Treeton Jn, the line to Treeton has been lifted and the actual line seen here is now closed.
Click HERE for a fascinating video of Tinsley Yard in full working order showing Tinsley Signalbox and the main Control Tower workings.
The following fantastic pictures were kindly shared by John Owens of Tinsley TMD under construction.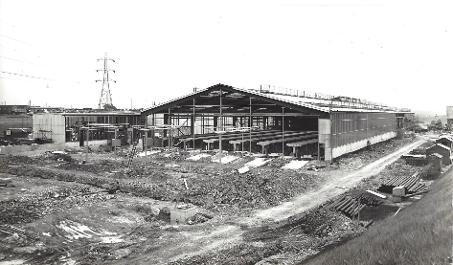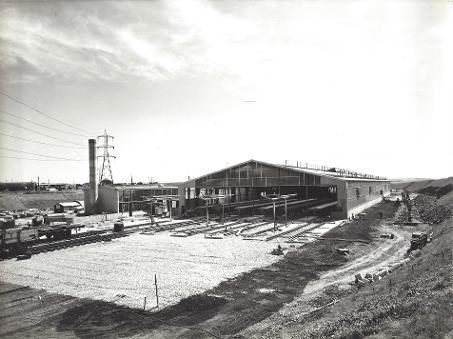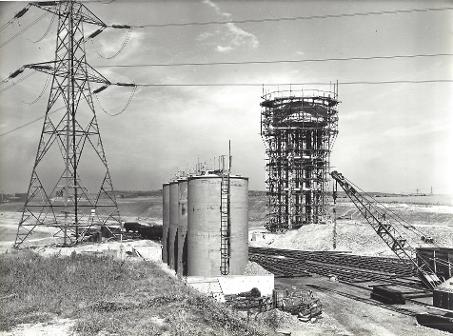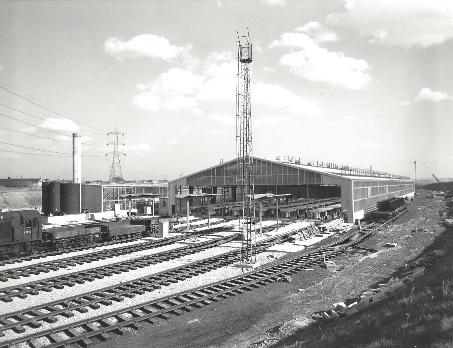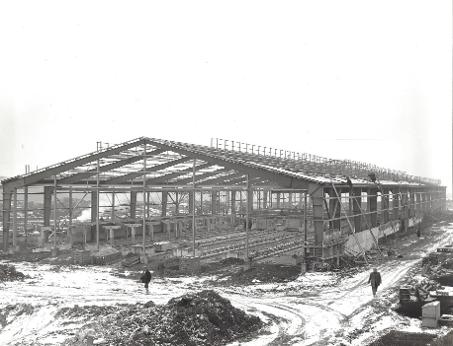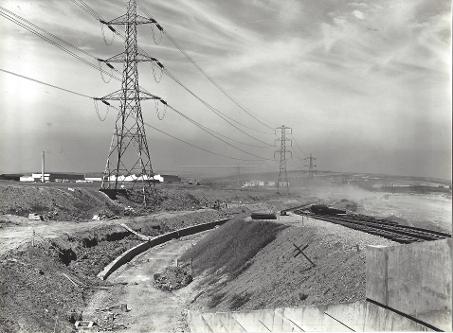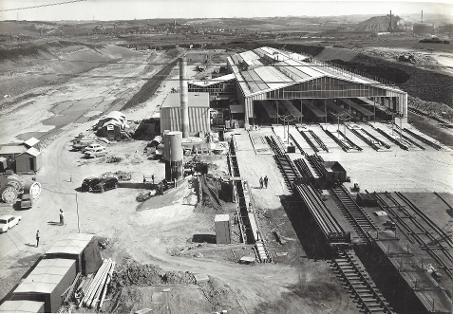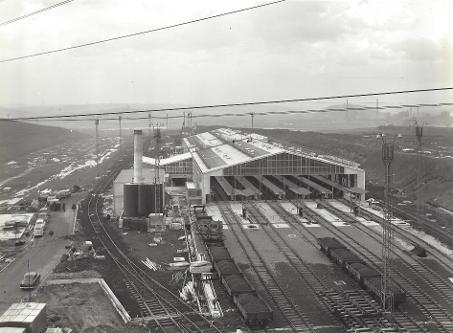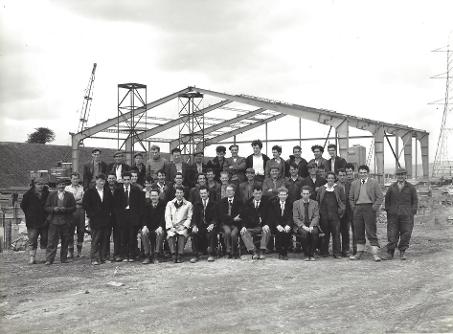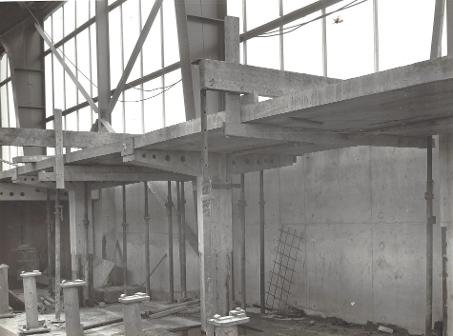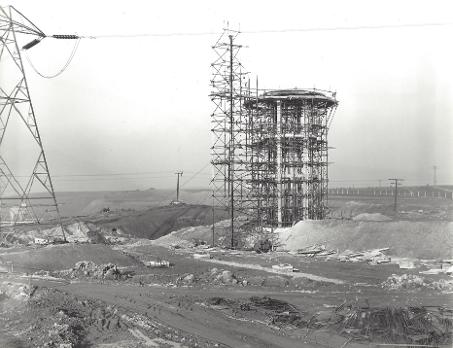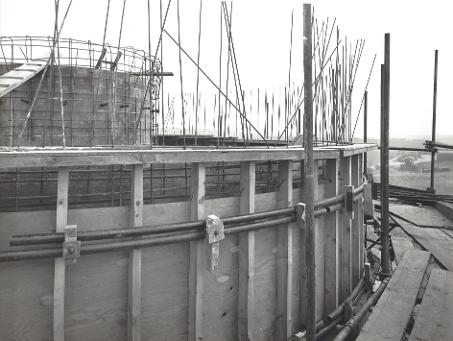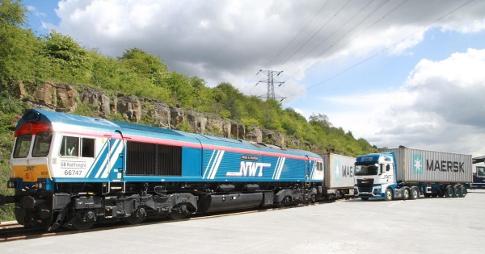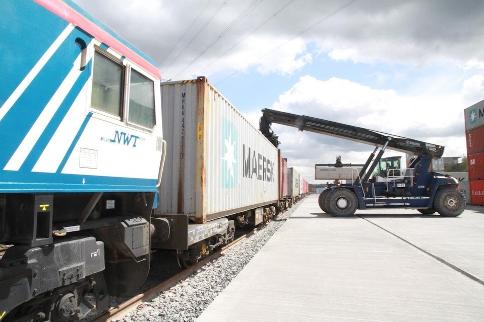 In 2021, the yard has been partially reborn and is now a growing rail loading facility operated by Newell & Wright, called Sheffield International Rail Freight Terminal or 'SIRFT'.
This exciting project is growing daily and is seeing an increase in freight traffic in the Sheffield area. You can read more by clicking HERE.