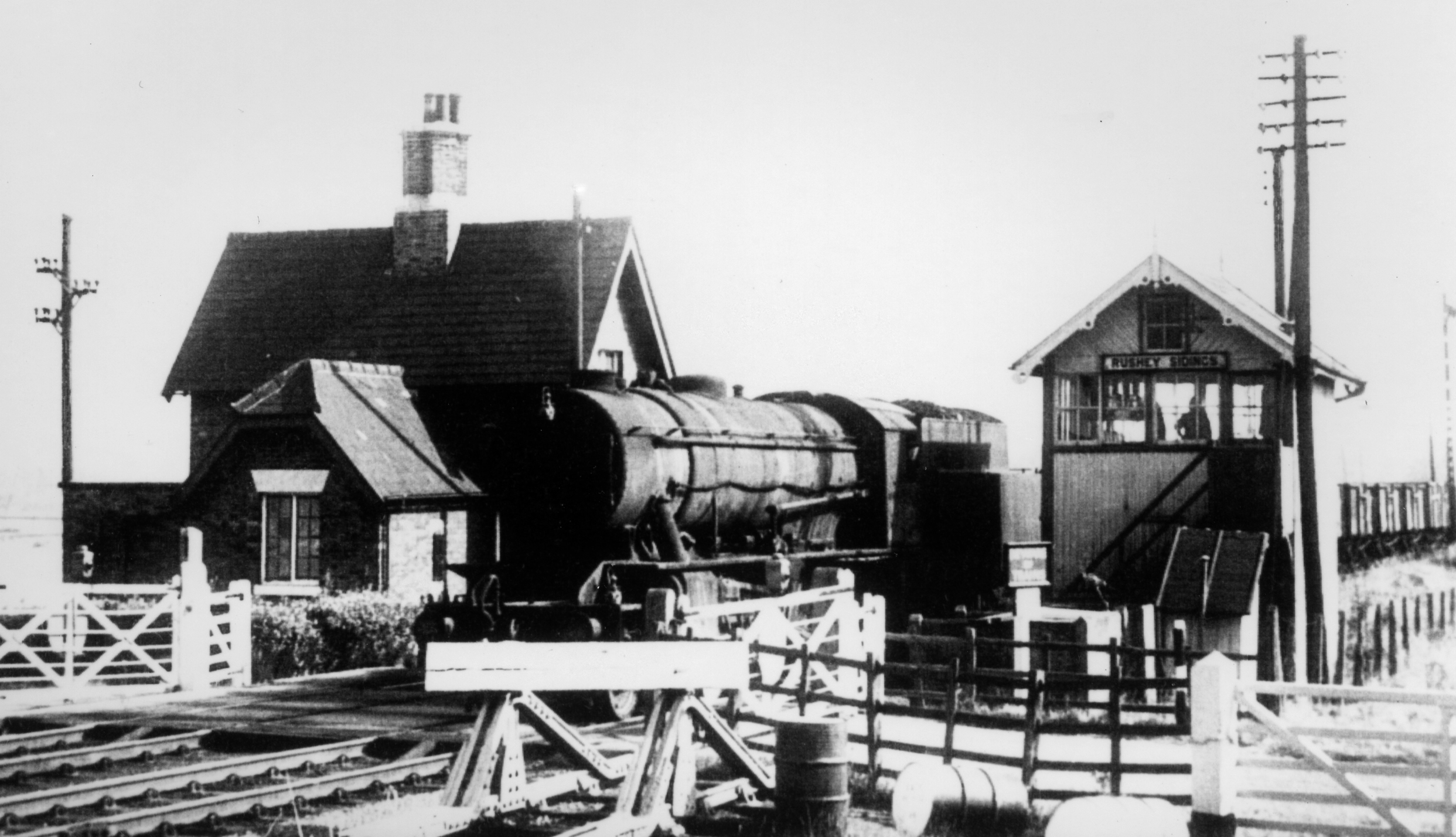 Rushey Sidings (date unknown).
This box was situated on the downside (line to Sheffield), the relay room today is situated where the photographer is stood.
The box would have closed around 1965 when control was transferred to Thrumpton signalbox.
I was told by a signalling colleague that the crossing was upgraded to a open crossing and then an on-call crossing before being made into the AHB it is today.
The crossing keepers house was demolished too, and today a few bricks remain on the site where it stood.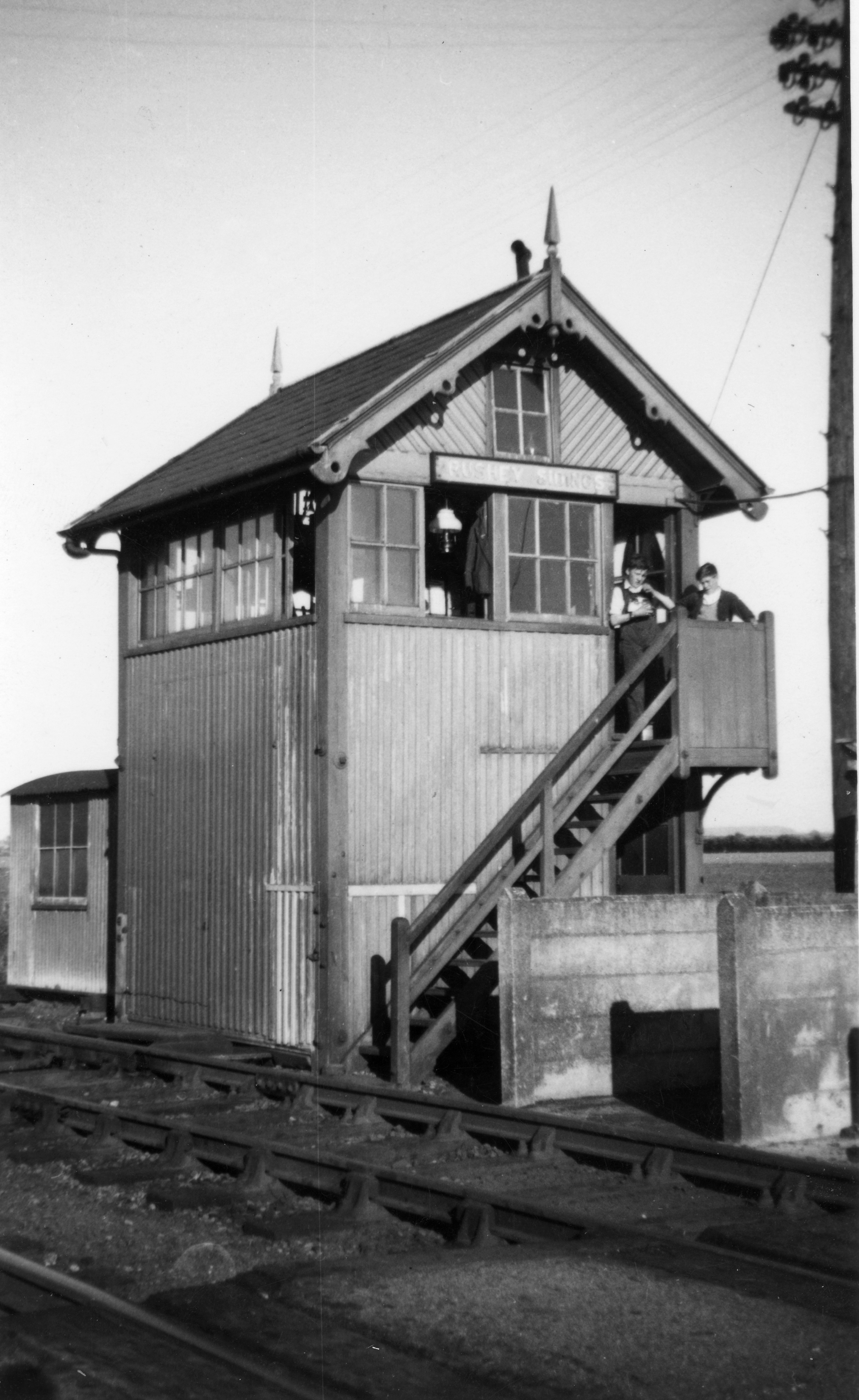 This picture of the box from a closer angle is in 1956, showing two visiting schoolboys!