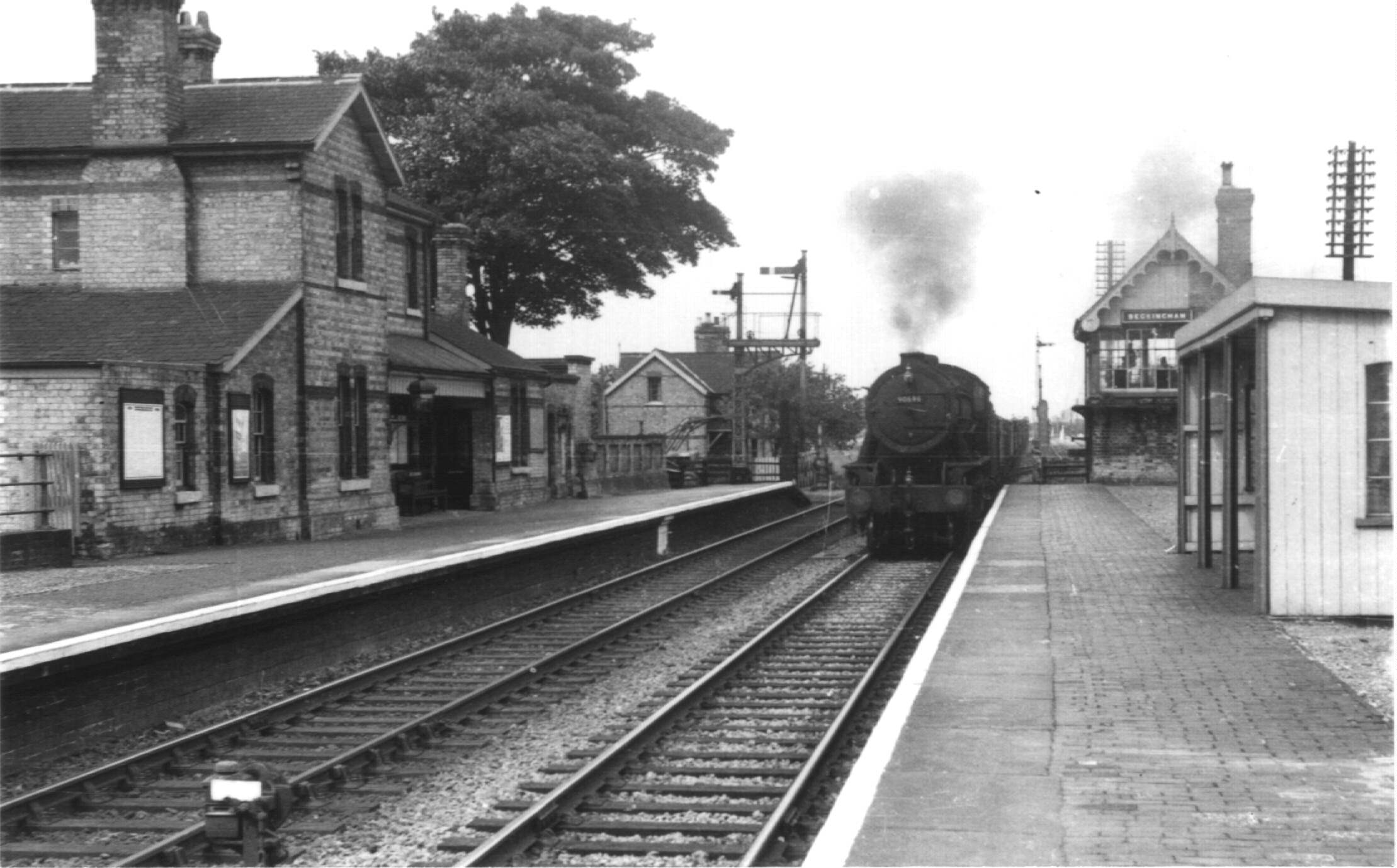 Beckingham Station pictured in 1969, showing the Signalbox and Station, the box is still operational today and the station building although delapidated still stands. The gates across the road were removed in 1977 when the area was resignalled. Today the box controls the signalling between Gainsborough Trent and Finningley.
The station closed on the 2nd of November 1959.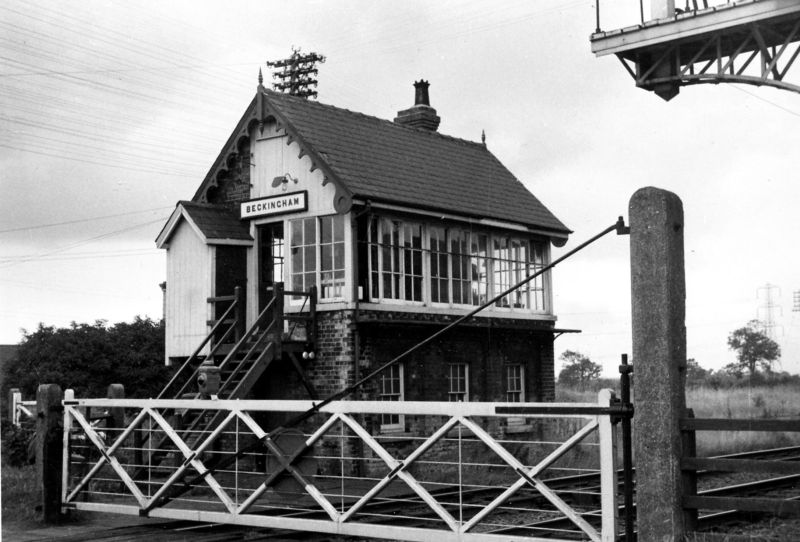 This picture shows the Signalbox and gates again in 1969, the box today has been fully refurbished to its original state as this was a requirement by the local council and English Heritage due to being a Grade 2 listed building.
Just a mile or so down the line towards Gainsborough Trent junction the A631 Gainsborough by-pass was built to relieve traffic, but before this was built the old road passed over a level crossing known as Trent road.
The level crossing was protected by automatic half barriers, one of the first in the country. It was locally monitored by Beckingham signalbox.
On the 16th of April 1968 a tragic accident occurred when a express train hit a car on the crossing that had stalled killing all five occupants. This accident and the one at Hixon Level crossing raised issues with the timing sequences when two trains are approaching and subsequently were altered.
After reading the full accident report (click HERE to be directed to it), I tracked down the crash loco in question and below is a picture of it at Northallerton on the 10th of October 1970 two years after the accident at Beckingham.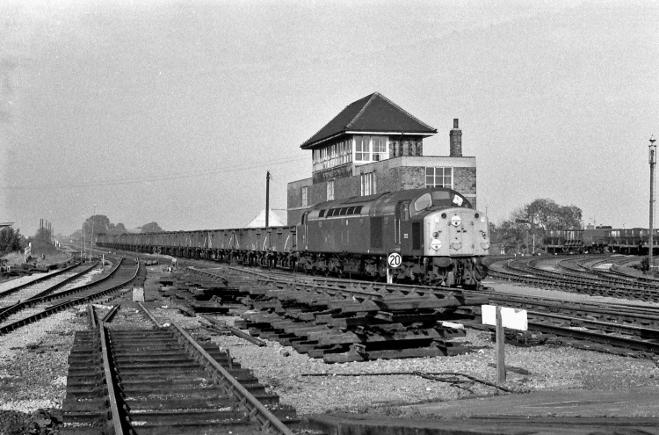 Today the line was upgraded and speeds increased as part of the £280m (GNGE) scheme to relieve the East Coast mainline between Peterborough and Doncaster and sees a huge amount of freight running every day and night as well as an hourly passenger service from Doncaster to Lincoln.